Green Party suspends Aimee Challenor after her father who served as her election agent jailed for raping child
Former candidate for deputy leadership hired father even after he had been charged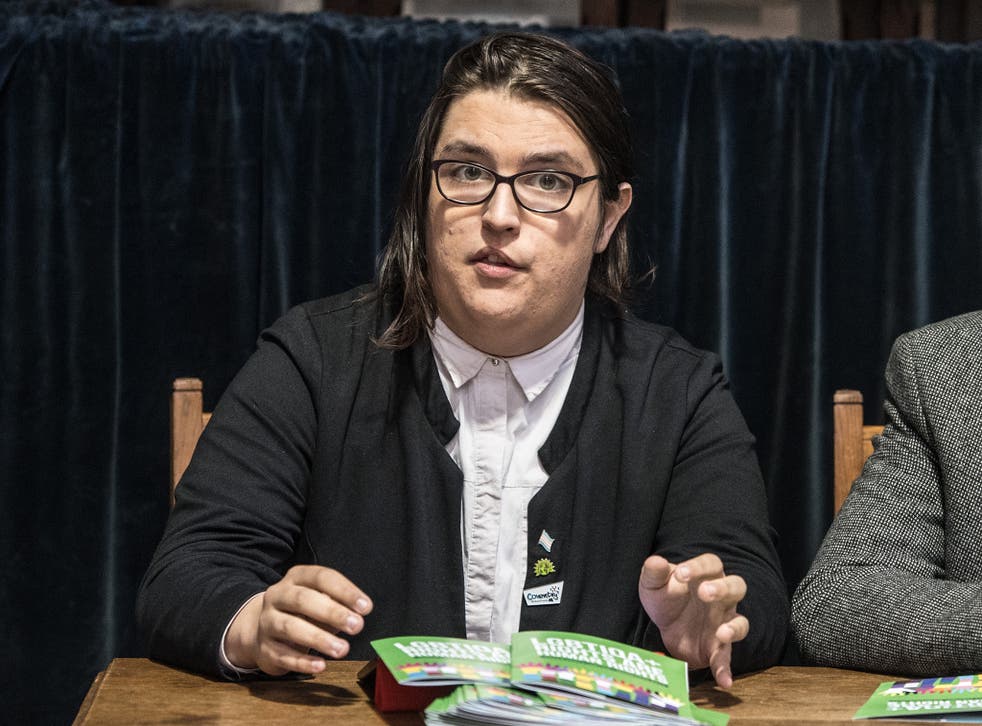 The Green Party has suspended a former candidate for the deputy leadership after her father, who served as her election agent, was jailed for raping and abusing a child.
An investigation has been launched into how Aimee Challenor's father was allowed to run her campaigns even after he had been charged with the crimes.
David Challenor, 50, was jailed for 22 years for holding a 10-year-old girl captive in his attic, where he electrocuted her while playing out his sadomasochistic fantasies.
A court was told how he would dress up as a small girl in adult-sized baby dresses and nappies before carrying out the attacks at his home.
He had "various sexual fetishes and fantasies" and when the victim was at his home, he took her to the attic where he asked her "to do things to him", including performing oral sex.
Ms Challenor, who was seen as one of the frontrunners for the position of deputy leader, has denied she was aware of what her father had done.
The Greens said the suspension was on a no fault basis and said it was "committed to learning any difficult lessons needed" about its safeguarding responsibilities and duties of care.
UK news in pictures

Show all 50
Ms Challenor, who was the party's equalities spokeswoman, withdrew from the leadership race after her father was jailed.
In a statement on her website confirming her withdrawal, she said she had only recently heard about her father's crimes.
"That might be hard for you to understand, or to believe, but it is the truth," she said.
"I was taken into care a few years ago and have also lived in independent supported housing. There were sustained periods where I did not live in the family home.
"Yes, he was my election agent. This was one of a number of ways I was seeking to reconcile my relationship with my father after coming out of care. On reflection, I can understand that it was unacceptable for me to appoint my dad as my election agent when he had been arrested."
In a statement, the Green Party said: "Aimee Challenor has today been suspended on a no fault basis from the Green Party of England and Wales, following consideration by the relevant internal bodies of a number of complaints that have been made against her.
"An investigation will be conducted by an external agency into the circumstances and disclosures surrounding Aimee's father being able to act as her election agent, while facing charges for serious sexual assault against a minor."
The statement added: "The Green Party takes its safeguarding responsibilities and duties of care extremely seriously and is committed to learning any difficult lessons needed."
Register for free to continue reading
Registration is a free and easy way to support our truly independent journalism
By registering, you will also enjoy limited access to Premium articles, exclusive newsletters, commenting, and virtual events with our leading journalists
Already have an account? sign in
Register for free to continue reading
Registration is a free and easy way to support our truly independent journalism
By registering, you will also enjoy limited access to Premium articles, exclusive newsletters, commenting, and virtual events with our leading journalists
Already have an account? sign in