Al Murray running for Parliament: Nigel Farage leads responses to comedian announcing he will stand as MP in South Thanet
'At last there is a serious opposition'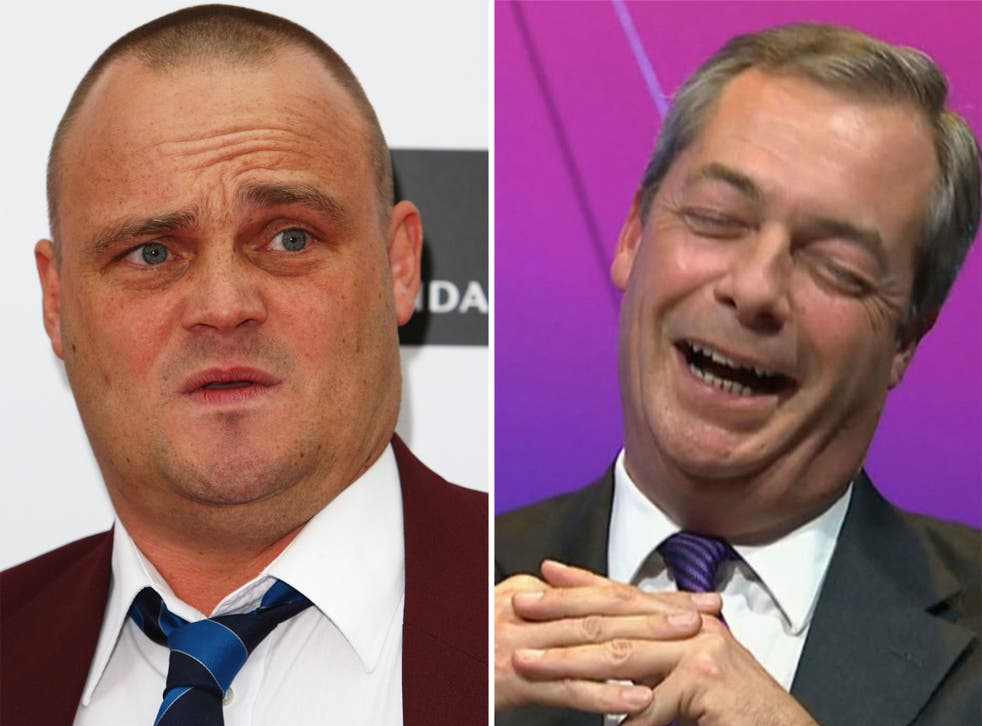 Nigel Farage has come out swinging after the comedian Al Murray said he would run against the Ukip leader in the general election as his pint-swigging, "common sense" character The Pub Landlord.
Murray has issued a 13-point "manifesto" including pledges to "have a war with Germany if they are up for it" and "revalue the pound at £1.10 – so it will now be worth 10p more".
Responding to what many have suggested appears to be a parody of his own image, Mr Farage told The Independent the competition for the South Thanet seat appeared to have moved away from what would be classed as "normal" in politics.
"It looks as if there will be more candidates than at a normal by-election," he said, adding: "Still, at last there is a serious opposition."
He has also tweeted a message to Murray saying: "The more, the merrier."
A spokesperson for the comedian has confirmed to The Independent that Murray has indeed successfully been registered and that he will genuinely run for Parliament.
The 46-year-old will stand "for the FUKP party" in a constituency which the Tories won from Labour at the previous election in 2010, and where Mr Farage declared he would stand after Ukip took 5.5 per cent of the vote there five years ago.
Ukip's confusing policies

Show all 7
Aside from that of Mr Farage himself, the declaration has prompted a mixed response from the political community.
It was hailed by the Conservative MP Nick Boles, who said: "Thank you Al Murray. You have made my day. FUKP is going to make the next few months a lot more fun."
The Times diarist Patrick Kidd commented on Oxford-educated Murray's school background, saying: "Great news that Al Murray (Bedford School) is standing against Nigel Farage (Dulwich College). Really shaking up the establishment."
And the newspaper's political editor Tim Shipman suggested the announcement was "a joke that is also a genuinely important development", adding that Murray "could actually prevent Farage winning".
According to the Sun newspaper, Ladbrokes has already made Murray 66/1 to win in South Thanet – shorter odds than the Lib Dems.
And the former footballer and BBC presenter Gary Lineker has already put his backing behind the comedian, declaring on Twitter: "Vote for Al Murray in Thanet South!"
Join our new commenting forum
Join thought-provoking conversations, follow other Independent readers and see their replies