Alan Watkins: 'Margaret Thatcher could be cautious and open to outside influence'
The Independent on Sunday's political commentator and author of a book on her downfall, who died in 2010, reflects on a career which had more nuances than her Iron Lady reputation lead us to believe
Alan Watkins
Saturday 13 April 2013 19:22 Comments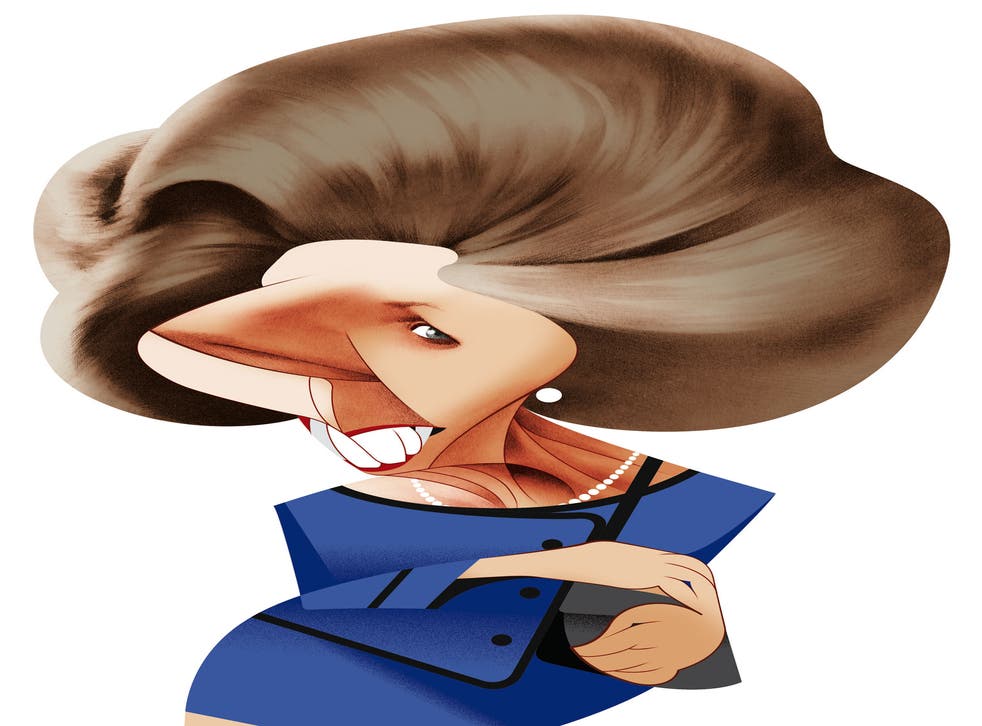 Margaret Thatcher was one of the outstanding prime ministers of the 20th century, to be ranked with Herbert Asquith, David Lloyd George, Winston Churchill and Clement Attlee. Churchill and Lloyd George saved the nation in war. Attlee and Asquith were the heads of great reforming governments. About the stature of all four of them there is broad agreement.
But about Baroness Thatcher no such consensus exists. Twenty-three years after her departure from Downing Street, the disagreement about her 11 years in office is as intense – and, often, as acrimonious – as it was when she was at the apex of her power, between 1982 and 1988.
To some, she changed the United Kingdom irrevocably and for the better, bringing to an end the national assumption that, finally, there was no need for anyone to worry, because the government would pay. To others, she destroyed the social foundations of the country, not only through her attacks on the trade unions (some of which, even her critics acknowledged, needed to be carried out), but also through her assaults on institutions her party had traditionally cherished, notably the church, the universities and the professions.
In her early political career there were few indications of her future pre-eminence. Having become MP for Finchley in 1959 – she had contested Dartford in 1950 and 1951 – she successfully sponsored a Private Members' Bill. This was to compel councils to admit the press to meetings: a liberal and much-needed measure, at a time when Labour authorities in particular were liable to exclude reporters if they could.
First under Harold Macmillan and then under Alec Douglas-Home, she was parliamentary secretary at the Ministry of Pensions. This she did competently enough. Her training as a tax barrister – she had been called to the Bar in 1954 –helped her, as did her industry. In 1969, Edward Heath appointed her spokesperson for education. When the Tories won the 1970 election, she was the natural choice in one of the departments the Tories regarded as suitable for women to head, education.
Here she quickly became a national figure. She was not doctrinaire. Indeed, she persisted in her predecessor Crosland's policy of comprehensive schools which had started in 1965. What she did was take away free school milk, not because she specially wanted to, but because it was government policy. It was claimed there was a playground rhyme: "Thatcher, Thatcher, milk snatcher."
This had almost certainly been made up either in a newspaper office or a Labour backroom. No matter. She was now known, though not particularly liked, whether by the voters or by her own colleagues. However, when the Conservatives lost in February 1974 and failed to recover office in October of that year, it was clear that Heath would have to go. It was not just his lack of electoral success. There was also "Ted's manner". Mrs Thatcher acquired some fame in the party following an account that circulated of a meeting between her and the leader in his room. Typically, he began by asking:
"And what do you want?"
Mrs Thatcher replied:
"First of all, Ted, I want you to ask me to sit down. Then I want you to offer me a glass of whisky."
To begin with, it was not at all clear who would stand against Heath. It would not be William Whitelaw; not, at any rate, on the first ballot, because that would appear disloyal. The anti-Heath element turned to Sir Keith Joseph. Surely he would stand? He would not. But he knew someone who would: Margaret Thatcher.
And so she did. Her campaign was run by Airey Neave, war hero, author, spy and MP for Abingdon. Neave was not specially ambitious by Westminster standards. Nor was there anything doctrinaire about his politics. This worked to Mrs Thatcher's advantage. She was not the candidate of the intellectual right but of the solid centre, fed up with Ted: with his managerial style, his rudeness, his habit of losing elections.
There was another factor. It was peculiar to Tory elections. It was that a substantial proportion of the parliamentary electorate could not believe that the incumbent leader, or the favourite for the election, could be in any serious danger. Numerous MPs would vote not with the serious intention of getting their candidate in but, rather, of giving the party establishment a salutary shock.
So it was on this occasion. In the first ballot on 4 February 1975 she defeated Heath by 130 votes to 119, Hugh Fraser coming third with 16. He and Heath dropped out and Whitelaw entered, accompanied by Sir Geoffrey Howe, Jim Prior and John Peyton. She defeated Whitelaw comprehensively a week later by 140 votes to 79, with Howe, Prior and Peyton obtaining, respectively, 19, 19 and 11. It was the most spectacular political upset of modern times – until her own fall 15 years later.
Just as few had expected her to oust Heath, so there were few who expected her to remove Labour at the election which, at the latest, would have to take place in November 1979. Harold Wilson, by now in his last phase, patronised her. His successor, James Callaghan, was more lofty still. Commentators wrote that the "real issue" was whether voters would ever elect a woman prime minister. Mrs Thatcher was also "too middle-class" and "too typical of the South-east" – even though she came from Grantham – to appeal to a wider electorate.
It is impossible to say what would have happened if Callaghan had gone to the country in October 1978, as he was expected to do. Things went wrong for him in the great trade union anger of 1978/79. Technically, however, he was "brought down" by Scottish devolution. The Scots had voted in its favour but not in sufficient numbers to clear the hurdle which had been put in place by the legislation providing for devolution. The Scottish Nationalists withdrew their support from what was a minority government; the Conservatives put down a motion of censure; other, though not all, minority parties followed the Scots. The government was defeated by one. Callaghan's instinct was to go to the country, as he did on 3 May 1979. The result was a comfortable Tory majority of 43.
The initial assumption was that Mrs Thatcher's government would carry on much as past Conservative governments had done. Nor did her first cabinet give much indication that she would be proceeding on revolutionary lines, including as it did such names as Soames, Hailsham, Gilmour, Carrington, Whitelaw, Walker, St John-Stevas, Pym, Carlisle, Prior and Heseltine.
Oddly enough, it was two of her doctrinal opponents, Jim Prior and Michael Heseltine, who were responsible for the two measures, trade union reform (completed by Norman Tebbit) and the sale of council houses, which were most closely associated with what had come to be called Thatcherism.
It was also odd that the colleague on whom she relied most closely was her chancellor; Geoffrey Howe may have been dry economically but he was as wet as a dishcloth on social policy. Mrs Thatcher confined him to the economy, where he delivered most of what the strongest believer in a tight monetary policy could have wished. In particular, his 1981 budget lay an economic policy that lasted until well after the accession of Nigel Lawson two years later.
At this time, both government and prime minister were breaking records for unpopularity in the opinion polls. There are those who claim that the polls had begun to move in the Conservatives' favour slightly before the 1982 Falklands war. What is indisputable is that the conflict consolidated Mrs Thatcher's position. It was, as David Owen, the Social Democrats' leader, put it, "a seismic change". In the election of 9 June 1983 the Conservatives won 397 seats to Labour's 209 and an overall majority of 144. This victory, and the following five years, constituted the golden age of Thatcherism, though many did not see it in that light.
The chief characteristics of the age were the exaltation of money and the rise of privatisation – out of which some people were to make a great deal of money. Privatisation came about largely by accident. It was not a prominent feature of the 1983 manifesto. Some small government- controlled firms were put on the market. When this proved a success, ministers decided to try their luck with larger concerns. The great nationalised monoliths of the Attlee era were brought crashing down.
But most new investors quickly took their profits, usually of a few hundred pounds, and returned to their old ways. Moreover, in certain respects Mrs Thatcher was more cautious than her successors John Major and even Tony Blair were to prove. She refused to take on the railways because they were too difficult. And she would not contemplate the privatisation of the Royal Mail.
Altogether, indeed, Mrs Thatcher was at once more cautious and more amenable to outside influences than her reputation leads us to believe. Thus in 1980, urged on by Lord Carrington, ably assisted by Charles (later Lord) Powell, she handed Rhodesia over to the mercies of Robert Mugabe. And she gave in to the miners until she had accumulated coal stocks sufficient to defeat them in the prolonged strike of 1984-85.
She was party to the Anglo-Irish Agreement of 1985, even though it went against most of her instincts. In 1986, she approved the Single European Act. In the Westland affair of the same year, Michael Heseltine was a greater enthusiast for European helicopters than she was for American ones – or, indeed, for helicopters of any description. In the ensuing row she thought she might lose the premiership. But the Westland affair had hardly any wider effect. In the election of 11 June 1987 the Conservatives did unexpectedly well, with 376 seats to Labour's 229 and an overall majority of 102. Persons of a progressive inclination were in despair. Then things began to go wrong.
One was that Mrs Thatcher had decided to "do something" about the rates. The result was the community charge, known as the poll tax, a flat-rate levy on virtually all adults which brought about the most violent riots since the early 19th century.
She started to fall out with her chancellor, Nigel Lawson, not only about the poll tax – where his views were ignored – but about sterling. Lawson wanted to tie the value of the pound to that of the German mark and pursued policies to that end. Mrs Thatcher's position was more complicated. On the one hand, she liked a "strong" pound: on the other, she believed in allowing the currency to find its own value.
She acquired an economic adviser, Sir Alan Walters, who was of a free-market disposition. Lawson resigned, ostensibly because of the presence of Walters at her side. Afterwards Lawson confided to his friends that relations between them had deteriorated since the 1987 election, because she now saw him as a potential rival.
Geoffrey Howe did not resign at that stage but was pushed out of the Foreign Office and into the leadership of the House because of his enthusiasm for Europe. Mrs Thatcher's last act of state, however, was to take us into the Exchange-Rate Mechanism of the European Monetary System which we were to leave ignominiously in 1992.
The end, when it came, was swift and brutal. Howe resigned because of Mrs Thatcher's hostile attitude to Europe. This impelled Michael Heseltine, who had resigned from the cabinet four years earlier over Westland, to stand against her. In the election on 10 November 1990 he won 152 votes to her 204: she was four votes short of the "surcharge" required by the party rules, and had the choice of going to a second ballot or of retiring from the contest.
At first she announced, "I fight on, I fight to win." She saw the cabinet individually on the Wednesday evening following Tuesday's result. The fatal procession largely stuck to an agreed line: that, while they would vote for her, they thought she would lose to Heseltine and ought to retire from the contest. She later described this as "treachery with a smile" and blamed the cabinet rather than Heseltine for her fall.
However, she made sure that it was John Major rather than Heseltine who succeeded her. She left Downing Street for the last time with her husband, Denis, in the back of an official car. She was in tears. Before going, she had said she was "a good back-seat driver". This was taken to be a reference to her relations with the new prime minister, John Major. In fact, she was talking about George Bush Snr and the first Gulf War. She was misunderstood to the end.
Register for free to continue reading
Registration is a free and easy way to support our truly independent journalism
By registering, you will also enjoy limited access to Premium articles, exclusive newsletters, commenting, and virtual events with our leading journalists
Already have an account? sign in
Join our new commenting forum
Join thought-provoking conversations, follow other Independent readers and see their replies