Boris Johnson appoints Allegra Stratton as new White House-style spokesperson
Former journalist is currently chancellor Rishi Sunak's director of communications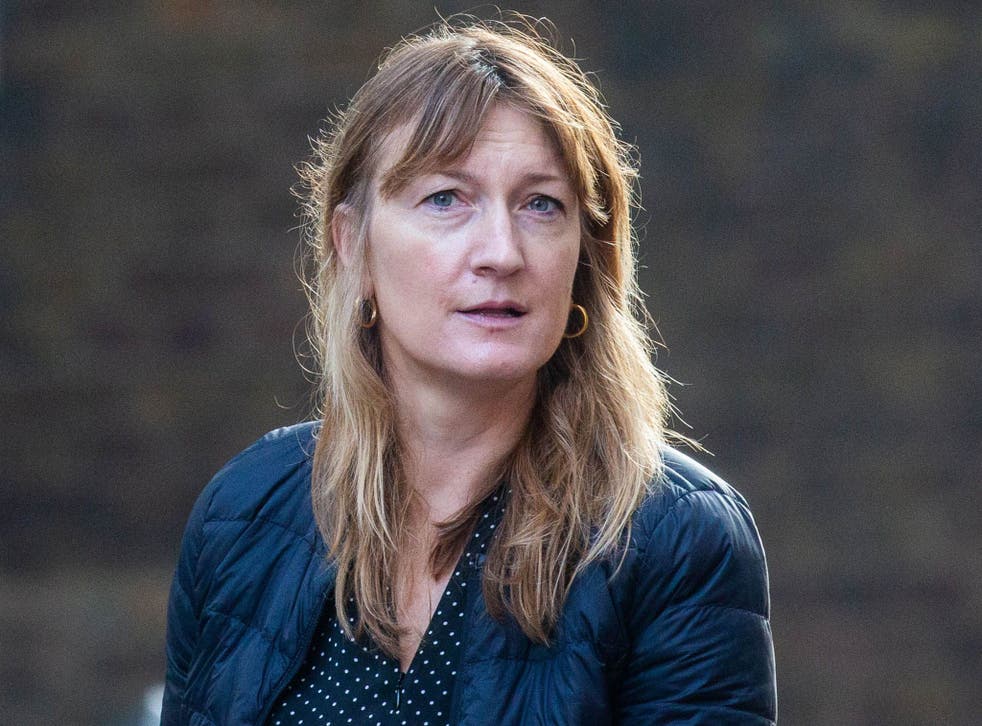 Allegra Stratton has been appointed as Boris Johnson's press secretary to front the new White House-style televised briefings at No 10.
Since April, the former journalist has been working alongside Rishi Sunak, as the chancellor's director of communications, helping him launch key economic coronavirus policies such as the Eat Out to Help Out scheme.
Widely considered the frontrunner for the high-profile role since the Conservative Party opened applications in the summer, Ms Stratton will rapidly become one of the most recognisable faces in government, responding to journalists' questions on a daily basis.
Before entering government, Ms Stratton also worked as BBC's Newsnight political editor, co-presented ITV's Peston on Sunday programme and was employed as a political correspondent for The Guardian.
The prime minister revealed earlier this year Downing Street was going to "have a go" at the live briefings following the daily coronavirus updates fronted by cabinet ministers and scientific advisers during the initial months of the pandemic.
"People have liked a more direct, detailed information from the government about what is going," Mr Johnson said.
The advertisement for the political role – reported to command a salary of over £100,000 – said hopefuls would need to be an "experienced and confident media operator who would enjoy working on camera with senior ministers, political advisers, officials and journalists; who would relish the challenge and pace of televised briefings, and who has a strong grasp of foreign and domestic issues".
It added the successful applicant will represent the government and the prime minister to an "audience of millions on a daily basis, across the main broadcast channels and social media, and to have the chance to influence and shape public opinion".
For many years, the White House has held similar briefings for Washington-based journalists fronted by the administration's press secretary and US presidents have often made appearances at them. Donald Trump has hired several individuals to the role since entering the Oval Office in 2016, including Stephanie Grisham, Sarah Sanders, Sean Spicer and Kayleigh McEnany, who is currently serving in the post.
The daily, off-camera briefing from the prime minister's official spokesperson, who is a civil servant, will continue alongside the new televised conference hosted at Downing Street.
As opposed to an impartial civil servant, Ms Stratton, a politically appointed special adviser, will be able to take aim at opponents and defend the government's actions. Labour intends to combat this with a once-monthly press conference hosted by Sir Keir Starmer.
Downing Street is yet to comment on Ms Stratton's appointment.
Register for free to continue reading
Registration is a free and easy way to support our truly independent journalism
By registering, you will also enjoy limited access to Premium articles, exclusive newsletters, commenting, and virtual events with our leading journalists
Already have an account? sign in
Register for free to continue reading
Registration is a free and easy way to support our truly independent journalism
By registering, you will also enjoy limited access to Premium articles, exclusive newsletters, commenting, and virtual events with our leading journalists
Already have an account? sign in
Join our new commenting forum
Join thought-provoking conversations, follow other Independent readers and see their replies