British authorities will not accept children arriving in Calais camp after clearance, says Amber Rudd
'Through this process it is important we do not encourage more children to head to Calais, risking their lives in the hands of traffickers'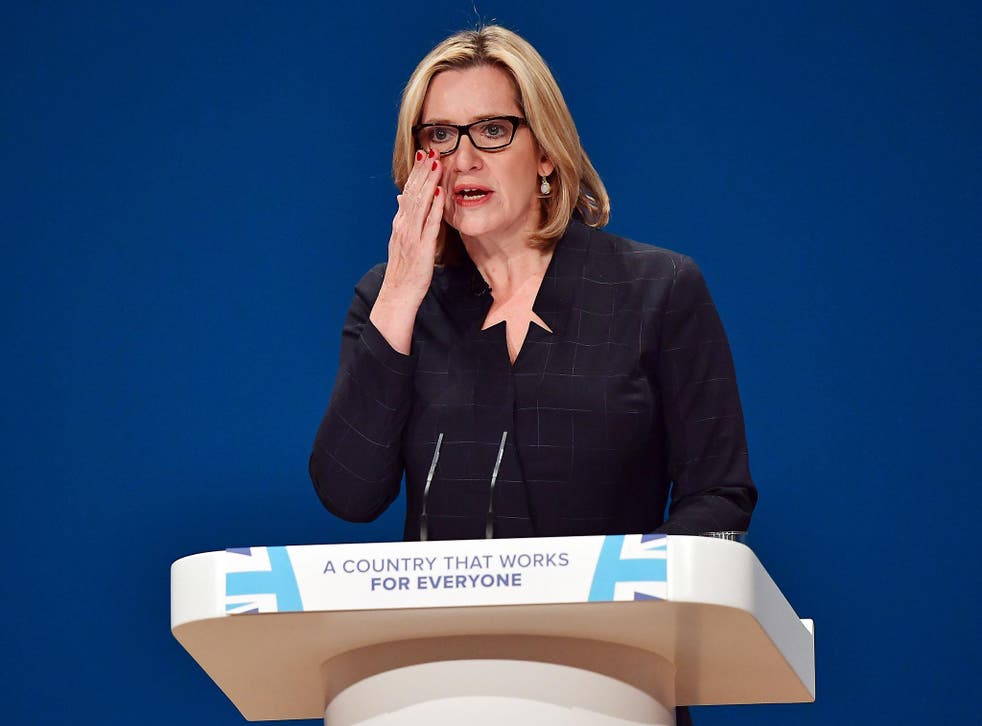 British authorities will not accept any new unaccompanied minors who arrive in the so-called 'Jungle' after the clearance of the Calais camp began, the Home Secretary has said.
Addressing the Commons as the French authorities began dismantling the camp, Amber Rudd told MPs Britain has provided shelter, so far, to 200 unaccompanied minors, including 60 girls and young women. She added that several hundred more will arrive over the next three weeks.
But Ms Rudd warned that no new arrivals will be considered because she did not want to appear to encourage more children to make the perilous journey to the French port.
Delivering an urgent statement, Ms Rudd added: "Through this process it is important we do not encourage more children to head to Calais, risking their lives in the hands of traffickers.
"That's why we will only consider those present in the camps before the start of clearances of the operation today.
"But we will continue to do this quickly, but it is essential that we carry out the proper safeguarding, age assessment and security checks, working closely with local authorities and social workers here in the UK, to ensure that the children are eligible, and that it is in their best interests to come."
In the last week, officials have interviewed 800 children in the camp claiming to have close family in the UK. Ms Rudd said: "Every child presented in the last week has been interviewed by UK staff. Much of this work has been carried out in difficult conditions, and on a number of occasions interviews have been paused and UK staff have withdrawn for safety reasons."
Those likely to be granted refugee status and those aged 12 or under will be prioritised for resettlement under the Dubs route.
Calais refugee camp evacuation

Show all 15
The Home Secretary also appealed to the media to stop publishing photographs of migrants arriving in the UK so that their identities "are not compromised".
Responding to her urgent statement in the Commons, Diane Abbott, the shadow Home Secretary, accused the French and British authorities of treating migrants in the camp "like pawns" and leaving the welfare of vulnerable people to "selfless volunteers" in Calais.
It comes after Yvette Cooper, the former shadow Home Secretary and the new chair of the Home Affairs Select Committee, claimed children will "just disappear" into the hands of smugglers and people-traffickers as French authorities clear the camp. She said that despite efforts to bring unaccompanied children to the UK from the camp, there are still hundreds there are bulldozers are posed to move in.
Register for free to continue reading
Registration is a free and easy way to support our truly independent journalism
By registering, you will also enjoy limited access to Premium articles, exclusive newsletters, commenting, and virtual events with our leading journalists
Already have an account? sign in
Register for free to continue reading
Registration is a free and easy way to support our truly independent journalism
By registering, you will also enjoy limited access to Premium articles, exclusive newsletters, commenting, and virtual events with our leading journalists
Already have an account? sign in
Join our new commenting forum
Join thought-provoking conversations, follow other Independent readers and see their replies