Analysis: Welcome back... Ed Miliband faces growing criticism after holiday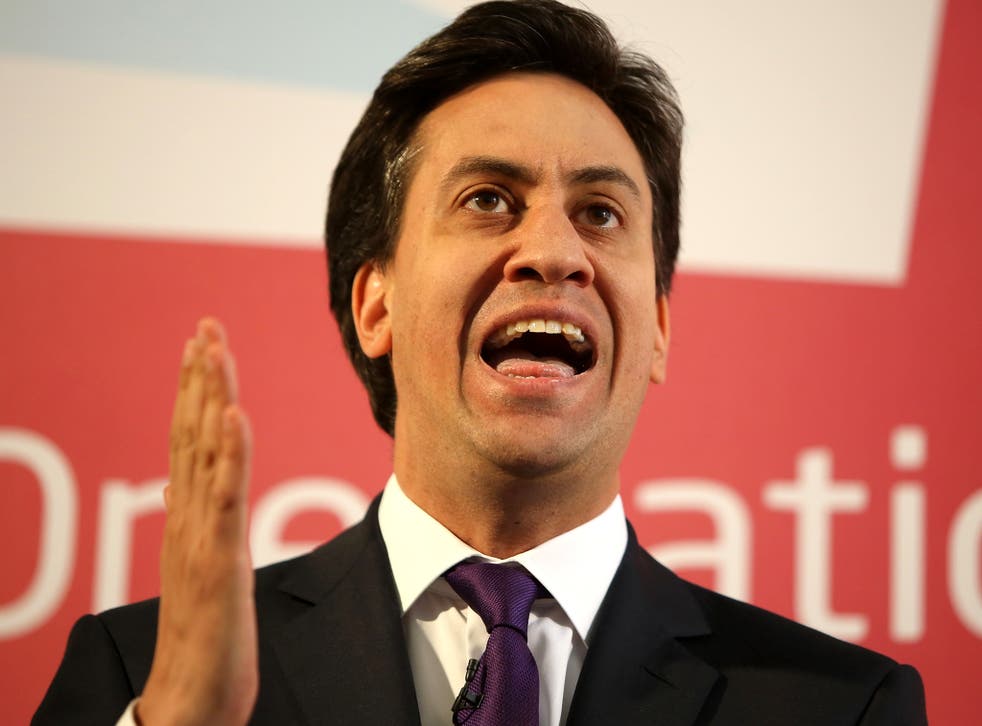 Ed Miliband has vowed not to be panicked into a knee-jerk response to disquiet in Labour ranks over its summer performance and the slow slide in the party's opinion poll lead over the Conservatives.
The Labour leader has returned from a fortnight's holiday in France to growing complaints that the Opposition has been virtually invisible in recent weeks, allowing the Coalition to set the agenda.
Deborah Mattinson, a long-standing former Labour pollster, added to the criticism, warning of the electoral danger of the party's apparent lack of strategy.
"What voters need to hear is some real clarity about what Labour stands for, what Labour believes, how Labour now would be different from how Labour has been before.
"And that needs to be set out with absolute clarity in a language that people understand," she told Radio 4's the World Tonight.
Mr Miliband will make several appearances this week to reinforce a Labour campaign on the rising cost of living, but sources insisted he remained focused on detailing a series of policy proposals in his speech to the party's conference in seven weeks' time.
His first high-profile appearance will be at next month's TUC conference, when he will defend his decision to overhaul the party's financial links with the unions.
Labour's low profile since the parliamentary recess began last month has surprised and delighted the Coalition which had drawn up a detailed "grid" of stories designed to fill the traditional August news vacuum.
"We have made a conscious effort to put more stuff out there this year, but we have been really helped by Labour's failure to throw much material in our direction," said one Government source.
"In some years we have been drowned out by Opposition stories, but that hasn't happened this summer."
But a senior Labour source responded that Mr Miliband remained calm and would not be knocked off course by internal criticism of his leadership.
"What matters are the big strategic issues, not some minor remarks over a quiet summer. The outcome of the general election will depend on getting the big things right, on the economy, public services, social security, immigration," the source said.
Mr Miliband is also understood to be working on a wider than expected reshuffle of his frontbench team to bring younger faces into the shadow Cabinet.
Those tipped for promotion include Stella Creasy, who has campaigned against internet trolls, Luciana Berger, the shadow Climate Change minister, and the Dunfermline and West Fife MP Thomas Docherty.
Among those who could be vulnerable are Liam Byrne, the shadow Social Security Secretary, Ivan Lewis, the shadow International Development Secretary, and Stephen Timms, the shadow Education Secretary.
While Ed was away: What the Coalition did...
* David Cameron commented on subjects including fracking, badgers, cyberbullying and paedophiles, and visited the North Devon Show
* George Osborne visited a nursery to launch his childcare-voucher plan
* Nick Clegg held a monthly press conference and opened a wind farm
* The Home Office launched its controversial "go home" vans aimed at illegal immigrants and used immigration officers to conduct spot checks at Tube stations
* William Hague intervened in the row over Gibraltar and raised questions over the legitimacy of the Zimbabwean elections
* Eric Pickles set out plans to let motorists park on double-yellow lines and warned the EU flag could soon appear on birth certificates
* Nick Boles called for empty shops to be converted into homes
* Michael Gove said his free schools were backed by everyone from Conservatives to Marxists
* Vince Cable announced a review of "zero-hour" contracts
* Extra cash for adoption and cycling, plus new sentencing plans for the owners of killer dogs
What Labour did...
* Highlighted sliding living standards, claiming families would be more than £6,000 worse off by 2015 because of rising inflation
* Produced figures showing profits at the "big six" energy firms have risen 73 per cent since 2009
* Chris Bryant launched – and then retracted – his ill-fated attack on Tesco and Next
Join our new commenting forum
Join thought-provoking conversations, follow other Independent readers and see their replies