Andrea Leadsom claims the EU single market 'is no longer a relevant term'
'All we actually need to do is continue as before'
Ashley Cowburn
Political Correspondent
Sunday 10 July 2016 10:25 Comments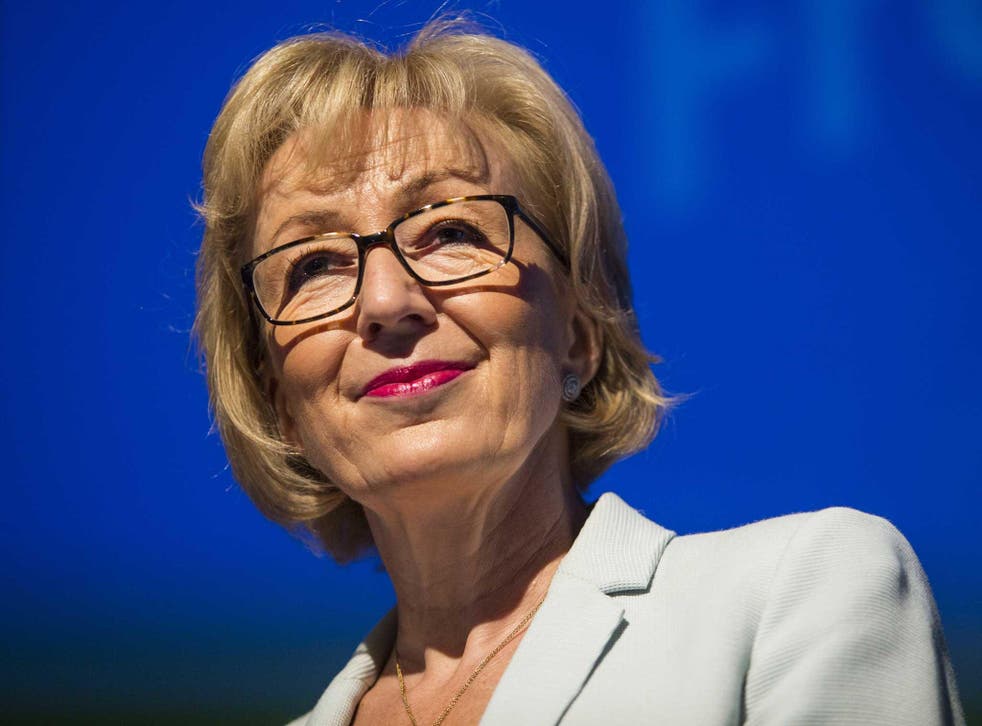 Andrea Leadsom has claimed that Britain will continue trading tariff-free with Europe after Brexit despite several warnings from high-profile EU officials that the UK cannot have access to the market "à la carte".
Ms Leadsom, the junior energy minister who is running against Home Secretary Theresa May for leadership of the Conservative party, also dismissed the single market as "not a term that is any longer relevant to this discussion".
Earlier this week Donald Tusk, the European Council President, said that access to Europe's single market means Britain must accept the EU's four freedoms – people, goods, capital and services – as he reiterated his stance that the UK cannot have the tariff-free market "à la carte".
Writing on his Twitter account, Mr Tusk said: "We wish UK as close partner. Access to the single market means acceptance of all four freedoms. No single market à la carte… many expect Europe to do better. Europe brought hope for decades. Our responsibility to return that."
But Ms Leadsom has explicitly pledged to end the freedom of movement. In her leadership campaign launch, she said: "Freedom of movement will end and the British parliament will decide how many people enter our country each year to live, work and contribute to our national life."
Speaking to The Times, Ms Leadsom added: "The size of our economy means we will be the key trading partner for the EU, and we have also have 43 years aligning our goods and services. We start with zero tariffs. All we actually need to do is continue as before."
Asked about the EU imposing tariffs, Ms Leadsom responded: "Why would they do that?"
"Once we leave the EU we will be back in control of immigration. People going on holiday or travelling on business or to collaborate on science will be able to do that but the right to reside and the right to work here will be under work permits," she added.
One of Ms Leadsom's most high-profile backers Penny Mordaunt, the Defence minister, promised the Tory leadership candidate would set out a "third way" to solve the apparent dilemma over the single market and free movement – but this is yet to materialise.
After the Leave campaign won on a promise to cut immigration, the new Prime Minister will be under great pressure to get a deal that does not include acquiescence to freedom of movement rules. But the two contenders running to succeed David Cameron have, so far, failed to outline how they will negotiate this relaxation of the EU's four freedoms in the face of such vocal opposition from the 27 other EU member states.
Mr Tusk said that models for Britain's relationship could include Canada, which has access to the single market for some of its goods, but crucially not financial services; Norway, which has single market access but abides by freedom of movement rules; and Switzerland, which has single market access for industries, but not for the banking sector, and accepts freedom of movement.
Ms Mordaunt added to the Press Association: "If she's on the ballot paper tonight you will see her throughout the campaign outline different elements of this in more detail."
"But what, if you like, the unique selling point of Andrea is, that the other candidates haven't got anywhere near, is that she understands the single market and the free movement issue – but there is a third, and that is restoring certainty and stability," she said.
Register for free to continue reading
Registration is a free and easy way to support our truly independent journalism
By registering, you will also enjoy limited access to Premium articles, exclusive newsletters, commenting, and virtual events with our leading journalists
Already have an account? sign in
Join our new commenting forum
Join thought-provoking conversations, follow other Independent readers and see their replies