Andrea Leadsom on Theresa May and motherhood – read the full transcript
'She possibly has nieces nephews, lots of people. But I have children who are going to have children who will directly be a part of what happens next'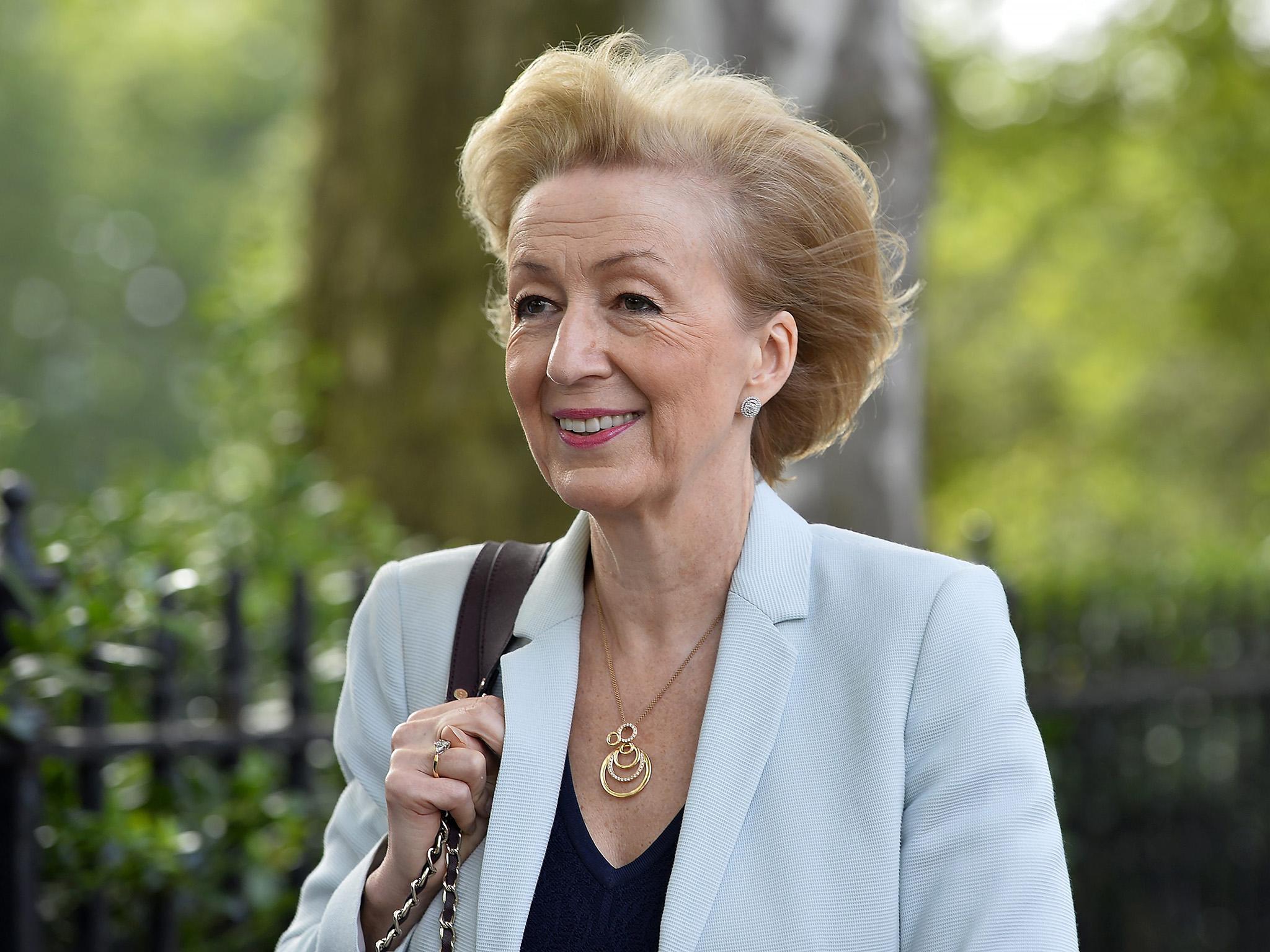 An audio clip of the moment when Andrea Leadsom appeared to suggest that having children makes her a stronger candidate for the Tory leadership than her rival Theresa May has been released by The Times.
In the recording, political journalist Rachel Sylvester asks Ms Leadsom: "Do you feel like a mum in politics? Why and how? How does it affect...?"
Ms Leadsom replies: "Yes. So really carefully because I don't know Theresa really well, but I'm sure she will be really sad that she doesn't have children so I don't want this to be 'Andrea's got children, Theresa hasn't' – do you know what I mean? Because I think that would be really horrible.
"But genuinely I feel being a mum means you have a very real stake in the future of our country. A tangible stake.
"She possible has nieces nephews, lots of people. But I have children who are going to have children who will directly be a part of what happens next.
"So it really keeps you focused on what are you really saying because what it means is you don't want a downturn - but then 'never mind let's look to the ten years hence it will all be fine'.
"But my children will be starting their lives in that next ten years so I have a real stake in the next year."
The Times also reported that Ms Leadsom suggested motherhood helps people feel empathy towards others.
She was quoted saying: "When you are thinking about the issues that other people have, you worry about your kids' exam results, what direction their careers are taking, what we are going to eat on Sunday."
Ms Leadsom's remarks have sparked outrage from Conservative MPs, who have described the comments as "vile" and "insulting".
Join our commenting forum
Join thought-provoking conversations, follow other Independent readers and see their replies