Former Tory health secretary Andrew Lansley blames NHS cuts for failure to diagnose his bowel cancer
Lord Lansley calls for action from government to ensure future sufferers do not have to rely on 'luck' for early diagnosis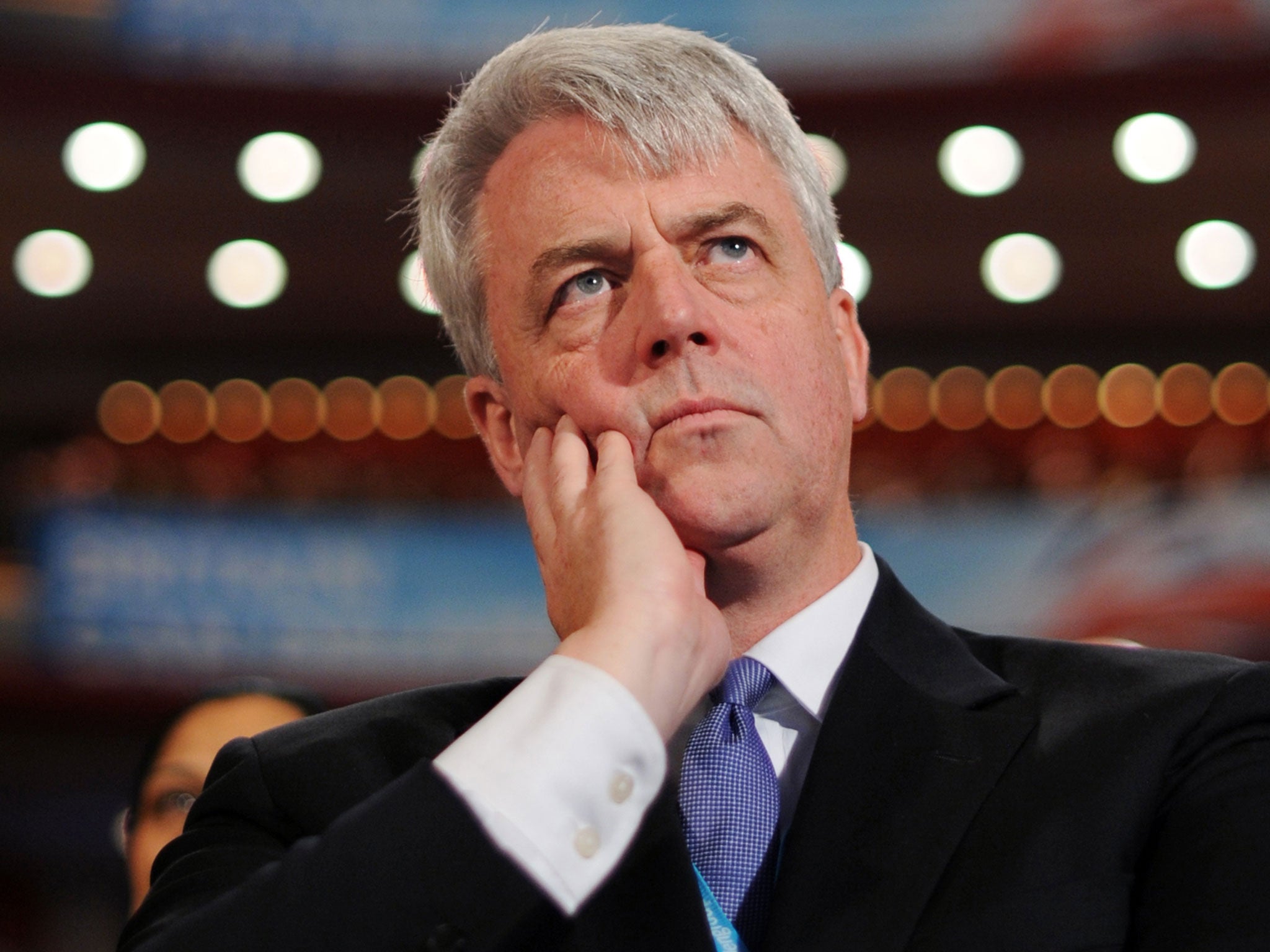 A former Conservative health secretary has blamed government cuts to the NHS budget for failing to detect his bowel cancer sooner.
Andrew Lansley said cuts "wrongly" imposed by the Treasury had frustrated the delivery of a screening programme he introduced in 2010.
The Tory peer said doctors have told him he has "every reason to hope" his cancer can be effectively treated, keeping him alive for the long term.
Writing in The Daily Telegraph, Lord Lansley called for action from the government to ensure future sufferers do not have to rely on "luck" for the early diagnosis that is crucial to their survival.
Thousands protest in London over NHS crisis
Shortly after being made health secretary in 2010, Lord Lansley introduced a new "bowelscope" programme to detect signs of cancer at age 55.
The 61-year-old said the scheme was intended to be rolled out across England by the end of 2016, but fell foul of cuts to Health Education England (HEE) imposed by the Treasury in 2014.
"The bowelscope is only available to about 50 per cent of the population," wrote Lord Lansley. "A lack of endoscopists and difficulties with IT have frustrated delivery.
"Bowelscope could save 3,000 lives a year, but training and recruiting endoscopists and support staff will take years.
"Health Education England is getting more resources for training more NHS staff, reversing the Treasury-imposed cut to the HEE budget in 2014 – when it was treated, wrongly, as a budget not within the NHS 'ring-fence'."
Mr Lansley said he was "lucky" his cancer was spotted nine months ago, when spreading back pain and "nagging" from his wife persuaded him to see his GP.
The diagnosis was stage three tumours that had not spread to his liver, giving him "every reason to hope to be among the more than half of cancer patients who can look forward to long-term survival", he said.
But he said if the bowelscope scheme had gone ahead as planned, he would have automatically been called in for screening.
NHS in Crisis march: in pictures
Show all 25
He added: "I want to know that for others like me in future, with better knowledge about symptoms, with earlier improved screening in place, and with a new focus on personalised preventative medicine, it really isn't about luck."
Lord Lansley welcomed the government's commitment to a new screening test called Fit, which he said has the potential to detect more cancers while requiring fewer endoscopies than bowelscope.
"Switching the screening programme over to using Fit should now be an immediate focus, with a roll-out this year and the development of a plan for optimising its use in future as further workforce capacity becomes available," he said.
This should involve cutting the age for screening to 50 and putting in upfront investment in pathology and endoscopy, he said, but should lead to long-term savings as more patients are diagnosed early, preventing expensive later-stage treatment.
"Bowel cancer is the second most common cause of cancer deaths in this country. It should be so much less," said Lord Lansley.
"These priorities for progress can make a real difference. By prevention and early diagnosis, we can save lives and money."
Join our commenting forum
Join thought-provoking conversations, follow other Independent readers and see their replies