Conservative peer Andrew Lloyd-Webber says he's 'fed up' he keeps being asked to vote in the House of Lords
'The Lords was apolitical in the main. Peers tended to vote with their conscience. I remember saying when I was offered it that, although deeply honoured, I have an active career and couldn't be a part of a House that is about legislation'
Ashley Cowburn
Political Correspondent
Tuesday 08 November 2016 14:02 Comments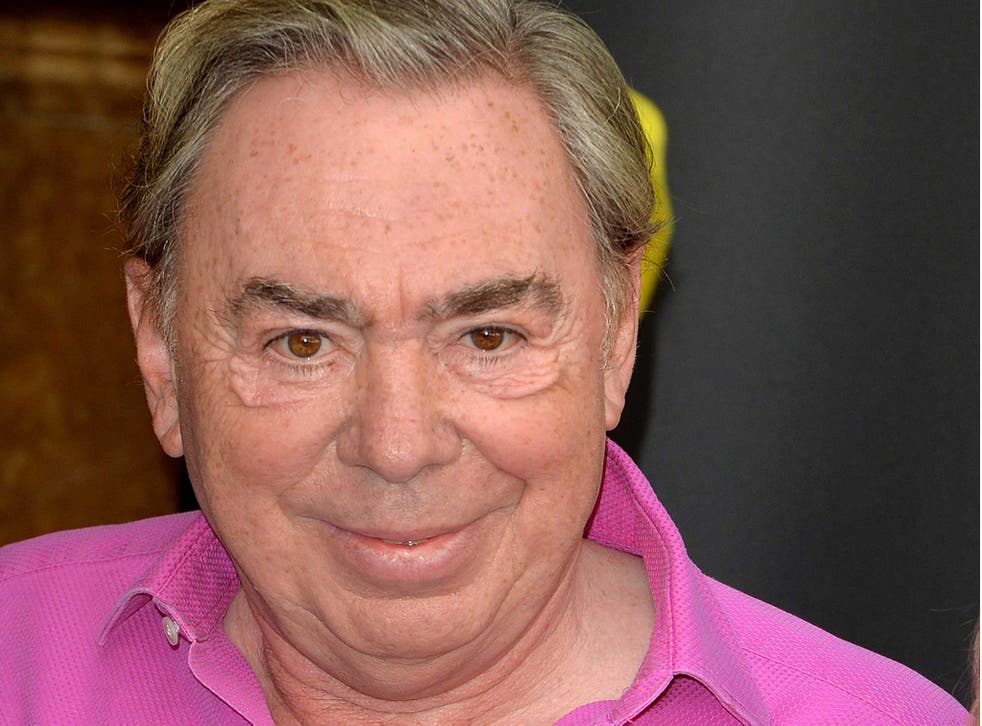 Conservative peer and composer Andrew Lloyd-Webber has claimed he is "fed up" up with the fact he keeps being asked to vote in the House of Lords.
Mr Webber, who has written 13 musicals and is worth an estimated £650 million, also revealed he almost left the Tory party after voting for George Osborne's controversial cuts to tax credits while he was Chancellor.
The Phantom of the Opera creator, who has voted 30 times in his 19 years as a peer, told the London Evening Standard: "I was put in as an honour, not as a working peer. Not as lobby fodder. I'm fed-up with the fact that I keep being asked now to go in and vote for things about which I don't have knowledge."
Twenty years ago, the 68-year-old added, "the Lords was apolitical in the main. Peers tended to vote with their conscience. I remember saying when I was offered it that, although deeply honoured, I have an active career and couldn't be a part of a House that is about legislation.
"I would only take the title on the understanding that I would come in on issues to which I could contribute. And they said, 'We haven't enough voices with practical experience of theatre, the arts or music, and we would like you to be there'. Since that time it's become full of people who are superannuated politicians, frankly."
The composer, who was made Baron Lloyd-Webber of Sydmonton in 1997, came under heavy criticism after returning from New York to vote against a Lords amendment that was attempting to delay the cuts to tax credits.
But in the interview with the Evening Standard Mr Webber said he did not make the trip specifically to vote and said he believed the former Chancellor's policy was wrong.
"I have an email in which I said, 'I'm deeply worried if I come in' but we were asked to vote and were given off-the-record assurances that the Chancellor was going to rescind this [policy]."
He added: "Quite honestly, if I resign from the Conservative Party it would make people start…"
"It's a slightly damned if you do, damned if you don't situation. I would like to be an independent. I would like to be a cross-bencher if I could, but doing that is quite a rigmarole and there are more important things in my life."
Register for free to continue reading
Registration is a free and easy way to support our truly independent journalism
By registering, you will also enjoy limited access to Premium articles, exclusive newsletters, commenting, and virtual events with our leading journalists
Already have an account? sign in
Register for free to continue reading
Registration is a free and easy way to support our truly independent journalism
By registering, you will also enjoy limited access to Premium articles, exclusive newsletters, commenting, and virtual events with our leading journalists
Already have an account? sign in
Join our new commenting forum
Join thought-provoking conversations, follow other Independent readers and see their replies