Andy Burnham preparing complaint to Ipso following undercover Sun sting
The Sun deployed subterfuge, hidden cameras and a baby in a sting on him that it then used to undermine Jeremy Corbyn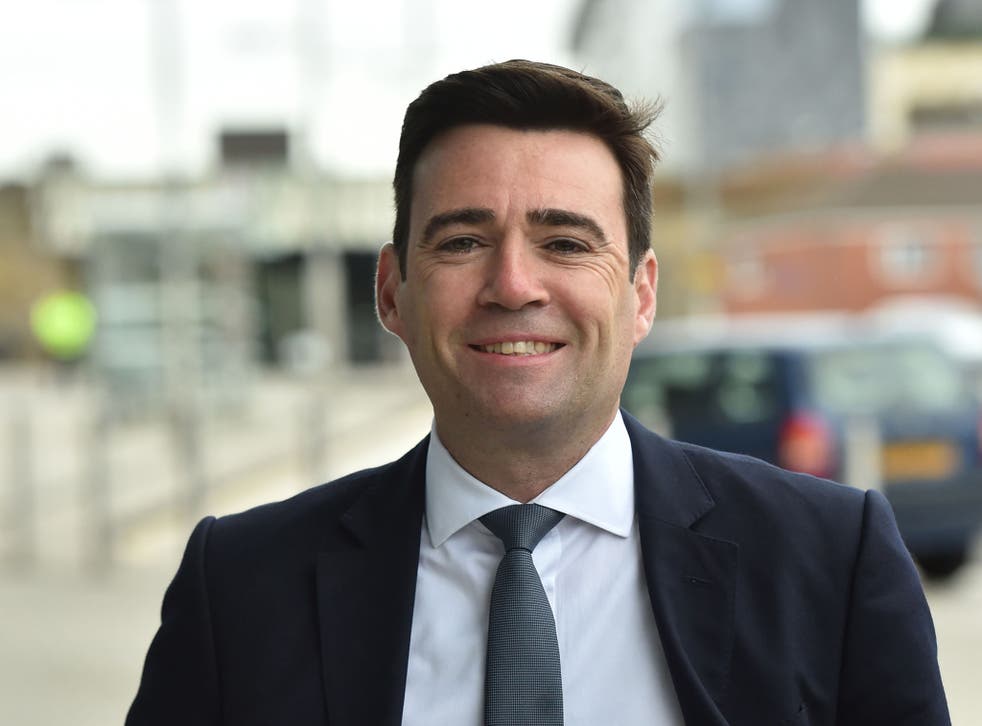 The Labour leadership contender Andy Burnham is understood to be preparing a complaint to the Independent Press Standards Organisation (Ipso) against The Sun after it deployed subterfuge, hidden cameras and a baby in a sting on him that it then used to undermine Jeremy Corbyn.
An undercover reporter, posing as a Dubai-based businessman, allegedly paid £5,000 to Labour backer Faiz Ul Rasool in a London casino and was later able to attend an event with his wife and baby, where he met Mr Burnham, the shadow Health Secretary, and took photographs. The story was billed as a "Labour Cash for Access Scandal". In a tweet after the publication of the article, Mr Burnham said: "Fully expected to have to contend with a lot of things in this contest but a tabloid sting involving a 9-month-old baby was not one of them."
The newspaper admitted there was no suggestion that Mr Burnham acted illegally. But it published comments, recorded undercover, in which the politician disparaged his leadership rivals, saying that, if Mr Corbyn wins, "the public will think that Labour has given up on ever being a Government again."
Evan Harris, of press reform group Hacked Off, claimed that "at first sight", Mr Burnham had a strong claim. "Even the editors' own code is clear – the use of subterfuge, deceit, hidden cameras and listening devices is only justified if there are reasonable pre-existing grounds to suspect wrongdoing." But he expressed scepticism that Ipso would take action against the paper.
The former regulatory body, the Press Complaints Commission, censured The Daily Telegraph in 2011 for publishing comments by the then Business Secretary Vince Cable, secretly recorded by reporters posing as constituents.
The Sun's sting was published days after the return of its former editor Rebekah Brooks to the most senior role at the paper's publisher, News UK. The tabloid has a historic enmity towards the Liverpudlian Mr Burnham, who said in July that he would not speak to the paper because of its coverage of the Hillsborough disaster in 1989. The Sun promptly branded him "the most hypocritical politician in Britain" in a front page splash which recalled that he had previously sought the tabloid's support.
The baby-led sting was "appalling" said Sheila Coleman of the Hillsborough Justice Campaign. "But maybe now Andy Burnham will realise why people were offended by his cosying up to The Sun when he was pictured in a Sun taxi during Labour's 2010 leadership campaign."
Join our new commenting forum
Join thought-provoking conversations, follow other Independent readers and see their replies