Andy McSmith's Diary: After Ukip pain, Tories tread gently around Nadine Dorries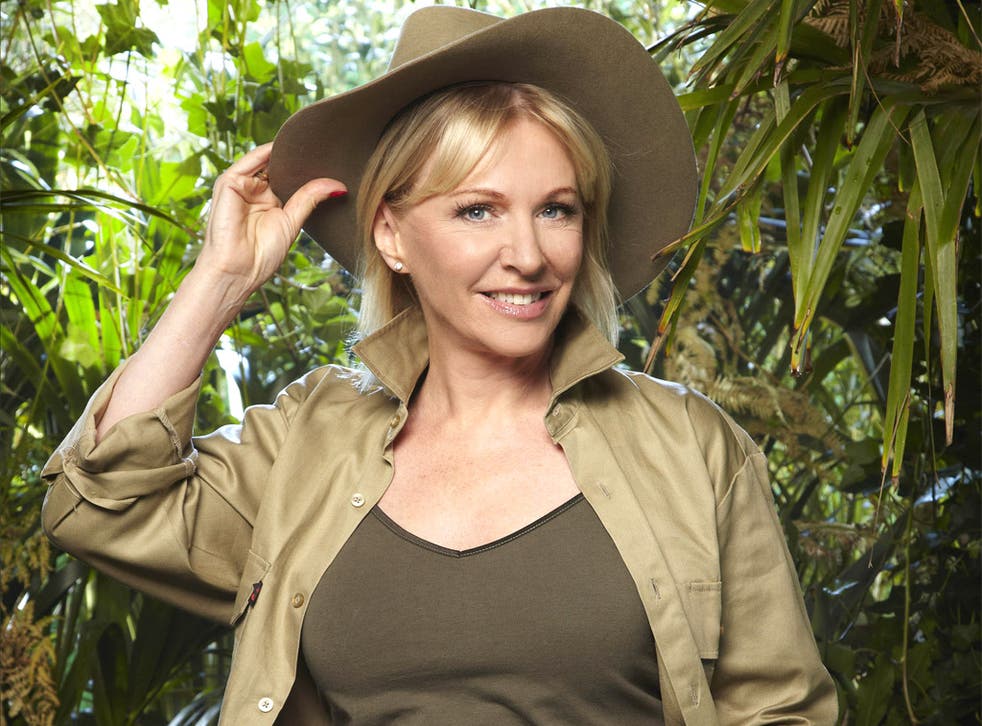 As the Tories absorb the consequences of last week's local election results, some of them have apparently arrived at the brilliant solution that the first thing they must do is be nice to Nadine Dorries.
Their fear is that the wayward former Tory MP, cast out for the offence of not warning the whips in advance of her appearance on I'm a Celebrity, will join Ukip. She is due to meet the Chief Whip, Sir George Young, this week, but it is unlikely that she will undertake not to create trouble in future, making it difficult for Sir George to persuade the occupants of 10 and 11 Downing Street, whom she memorably described as "arrogant posh boys" that she has done her time.
Tim Montgomie, founder of the Conservative Home website, who is well plugged in, says that there are alternative plans to convene a tribunal of three backbench MPs who would have the power to restore her to the party whether Downing Street like it or not, under a rule change introduced eight years ago. That would put off the day when Ukip get their first foothold in the Commons since the defecting Tory MP Bob Spink joined them briefly in 2008, but it would be two fingers to the 'posh boys'.
---
A whole page of the Times was taken up by an advertisement signed simply with the name 'Martin', which was an open letter to David Cameron and George Osborne from a disillusioned Conservative voter. 'Martin' was thoroughly checked out by News International, which owns The Times, to make sure they were not being taken in by a party political stunt. They satisfied themselves that he is just one individual - but an individual with money to spare, because the rate for an advertisement of that size, on a news page, is £16,645.
---
In an excerpt from the memoirs of that irascible columnist Melanie Phillips, published in the Daily Mail last week, she complained of being "the target of deepest hatred" from the left, citing the example of someone - unnamed - who in an "extreme spasm of hyperbole" accused her of eating broken bottles and killing rats with her teeth.
But who could have written such a thing? I am grateful to Private Eye's Francis Wheen for tracing the culprit. It was Nicholas Lezard writing in The Independent on 5 December 2011, when he referred to "Melanie Phillips, who started out as a Guardian herbivore and now, like Bertie Wooster's Aunt Agatha, eats broken bottle and kills rats with her teeth."
Mel, old stick, it's a joke.
---
If it is true that the ghost of Sid James haunts the Sunderland Empire, there will be a rattling and a howling in the building tonight because it is his 100th birthday. Born in South Africa on 8 May 1913, the old Carry On star met a fitting end. His gambling addiction made him so desperate for money that he took a part in a low grade comedy on Wearside at the age of 62, when his health was dodgy. He was sitting on the sofa with the actress with the actress Olga Lowe, when he missed his cue. The audience thought that the slow realisation and horror with which she reacted was part of the show, and laughed even after the curtain had come down and the call had gone out to ask if there was a doctor in the house. The theatre manager rang the show's producer, Bill Robertson to break the news, exclaiming: "Sid James has just died in Sunderland" - to which Robertson replied, calmly: "Don't worry: everybody dies in Sunderland."
Join our new commenting forum
Join thought-provoking conversations, follow other Independent readers and see their replies