Andy McSmith's Diary: Claws out again as Tories revive their 'dead cat' tactics
The old firm is back together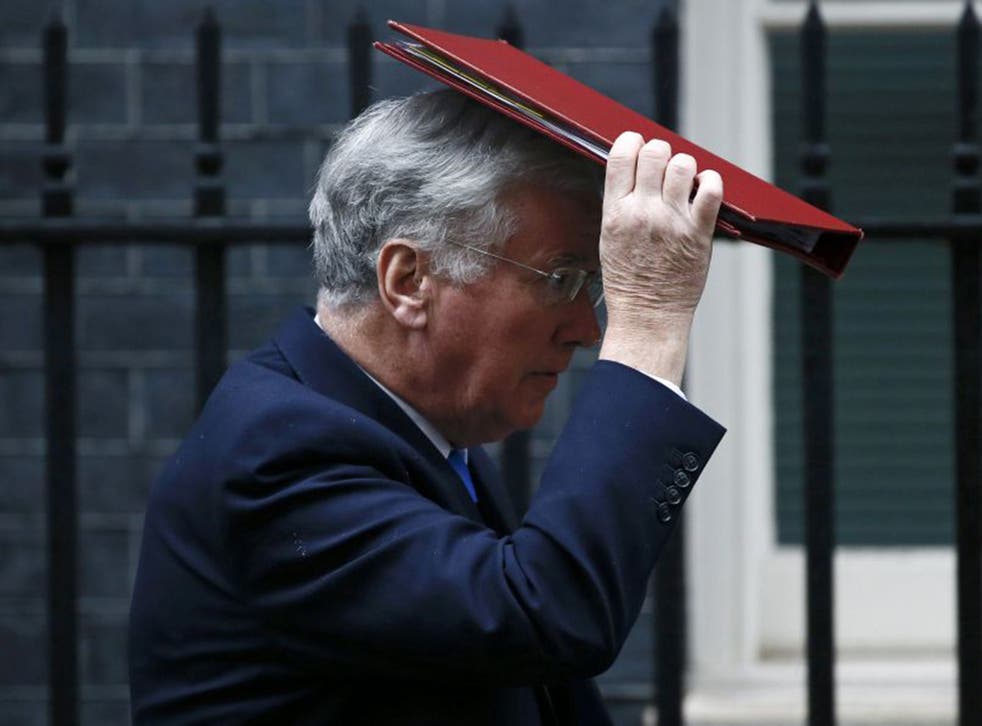 The London mayoral election turned nasty this week, when the Defence Secretary Michael Fallon crept out of the woodwork to accuse Labour's Sadiq Khan of being "unfit" to be Mayor because, supposedly, "he speaks alongside extremists" and blamed the terrorist threat on British foreign policy.
The grounds on which these allegations are based are so thin that they are scarcely worth refuting. No matter. They were sufficiently sensational to distract public attention away from anything Mr Khan might have to say about London's future.
It is an example of what is now known as the "dead cat" stratagem, pioneered by the Australian election guru Sir Lynton Crosby. The best-known example was during last year's general election, when the same Michael Fallon launched a brutal attack on Ed Miliband as a man who "stabbed his own brother" and would "stab the UK".
Just a few days ago, the Conservatives, anxious that Zac Goldsmith's mayoral campaign was not going well, called in Sir Lynton's firm, Crosby Textor, to assist. No sooner was he involved than Fallon was reprising his role as chief dead-cat monger. The old firm is back together.
Too much plain-speaking
Peter Wilkinson, the civil servant whose job is to look after rail passengers, may yet be heading for trouble over disparaging comments about train drivers.
Louise Haigh, shadow civil service minister, has fired off a series of written questions to ministers about whether the Department for Transport's £250,000-a-year head of rail passenger services had behaved in a manner that befitted a civil servant. She asked whether his comments, made at a meeting organised by Gavin Barwell, a senior whip, were an accurate version of Government policy. Rail minister Claire Perry replied: "The Department for Transport is committed to continuing to work constructively with the transport unions."
Compare that with Mr Wilkinson's claim that drivers are overpaid and strike-prone, and "we have got to break them". He is also reported to have called them "muppets". He has since apologised.
Ms Haigh also asked whether Mr Wilkinson had broken the civil service code. The Minister for the Cabinet Office, Matthew Hancock, replied: "An answer is being prepared and will be provided as soon as it is available."
UK news in pictures

Show all 50
Mitchell's savoire-faire
Protesting that a contract to make British medals has been awarded to a French firm, Labour MP Ian Austin told David Cameron: "Imagine opening your Distinguished Service Order or your CBE to find 'Fabriqué en France' on it." You would not know from the recording, but Mr Austin's father taught French. He used to complain that his son's French accent was appalling.
The SDP dream never ended
The rise of Jeremy Corbyn and collapse of the Liberal Democrats has led to some talk about whether there should be a new party of the centre-left. Not much talk, it should be said, because embedded in the collective memory of the left is the Social Democratic Party, that bold venture launched by Labour "moderates" 35 years ago this month that, for a few heady months, seemed to be on course to win a general election.
An SDP split in 1988 gave rise to second party of the same name: its performance in the 1990 Bootle by-election – seventh, behind the Monster Raving Party – convinced David Owen the game was up, and that was pretty much the last we heard of that party's name. But, I now learn to my surprise, a third incarnation was born and exists to this day, with two elected councillors in Birmingham and Port Talbot.
Register for free to continue reading
Registration is a free and easy way to support our truly independent journalism
By registering, you will also enjoy limited access to Premium articles, exclusive newsletters, commenting, and virtual events with our leading journalists
Already have an account? sign in
Register for free to continue reading
Registration is a free and easy way to support our truly independent journalism
By registering, you will also enjoy limited access to Premium articles, exclusive newsletters, commenting, and virtual events with our leading journalists
Already have an account? sign in
Join our new commenting forum
Join thought-provoking conversations, follow other Independent readers and see their replies