Andy McSmith's Diary: Grant Shapps working under Justine Greening could be interesting
Most people have seen Shapps' new role as a drastic demotion
Andy McSmith
Tuesday 12 May 2015 18:50 Comments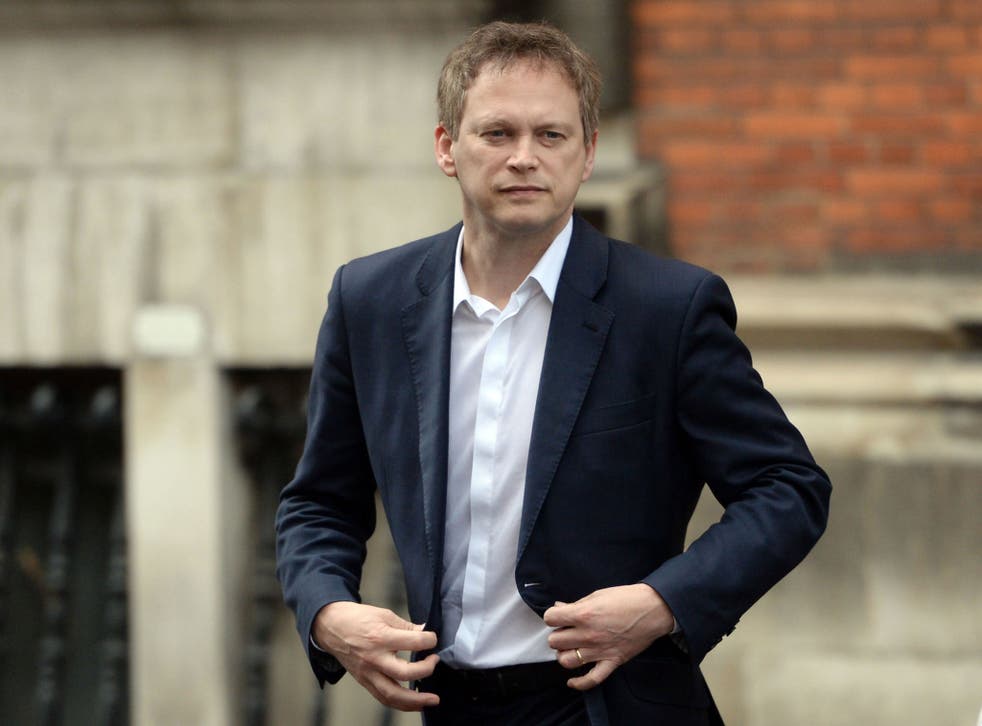 Grant Shapps, the former Conservative party chairman, was moved to a lower-ranking post in the International Development department because he wanted to be involved in international affairs, if you believe the gloss Downing Street put on what others saw as a drastic demotion.
His boss there will be Justine Greening. It could be an interesting working relationship, in light of the highly publicised allegation that Shapps was behind amendments to Wikipedia by a pseudonymous user called "Contribsx".
One of this person's acts was to amend Justine Greening's Wikipedia biography to remind readers that she "failed to vote in a critical parliamentary division about military action in Syria. Although in the House of Commons at the time, she was reportedly chatting to another minister in a room behind the chamber and failed to notice that the division bell had sounded." It also noted that she had campaigned against a third runway at Heathrow and "said it would be difficult to serve in a Cabinet which was in favour of a third runway".
Shapps has categorically denied having anything to do with the work of Contribsx, calling the allegation an "extreme dirty trick" – which is good, because I do not suppose that Greening would want to work alongside Contribsx, whoever he or she might be.
Defeated Reckless makes a swift exit
Some defeated ex-MPs come back to Parliament and wander about like the undead, hoping someone will stop and wish them well – but not Mark Reckless, the former Tory who defected to Ukip and lost his Rochester and Strood seat last week to the Tory, Kelly Tolhurt. He was seen walking at speed down a Commons corridor, not appearing to want to talk to anybody. But then old Tory colleagues might not have had a kind word to spare if he had stopped.
Church delivers sweet tweet
Charlotte Church was denounced as a "champagne socialist" for taking part in an anti-austerity march in Cardiff. Katie Hopkins then waded in, tweeting: "Oi! Charlotte Church wind your neck in. Your (sic) Welsh and you lost. Own your problems." Church replied: "I have no interest in ever conversing with you. You lack humility AND you can't spell. Parasite." This is sweeter than hearing her sing.
A soulmate for Lord Sugar
When Lord Sugar announced his departure from the Labour Party, Andrew Neil remarked on BBC2's politics show that it was "probably the first bit of good news the Labour Party has had since it lost the election". Lord Sugar did not like that at all calling Neil on Twitter a "bald head Irish jig-wearing loud mouth tw**", and adding: "As a matter of interest who likes Andrew Neil?"
As a matter of interest, I like Andrew Neil, but Lord Sugar might like to meet Tory MP Nadine Dorries, who thinks Neil is "an orange, overweight, toupée-wearing has-been". A soulmate for Lord Sugar.
Register for free to continue reading
Registration is a free and easy way to support our truly independent journalism
By registering, you will also enjoy limited access to Premium articles, exclusive newsletters, commenting, and virtual events with our leading journalists
Already have an account? sign in
Join our new commenting forum
Join thought-provoking conversations, follow other Independent readers and see their replies