Andy McSmith's Diary: No shades of grey to Tory MPs' sadomasochism
Somebody who has been a Conservative MP for almost 33 years should be aware S&M is nothing new
Andy McSmith
Tuesday 19 January 2016 20:47 Comments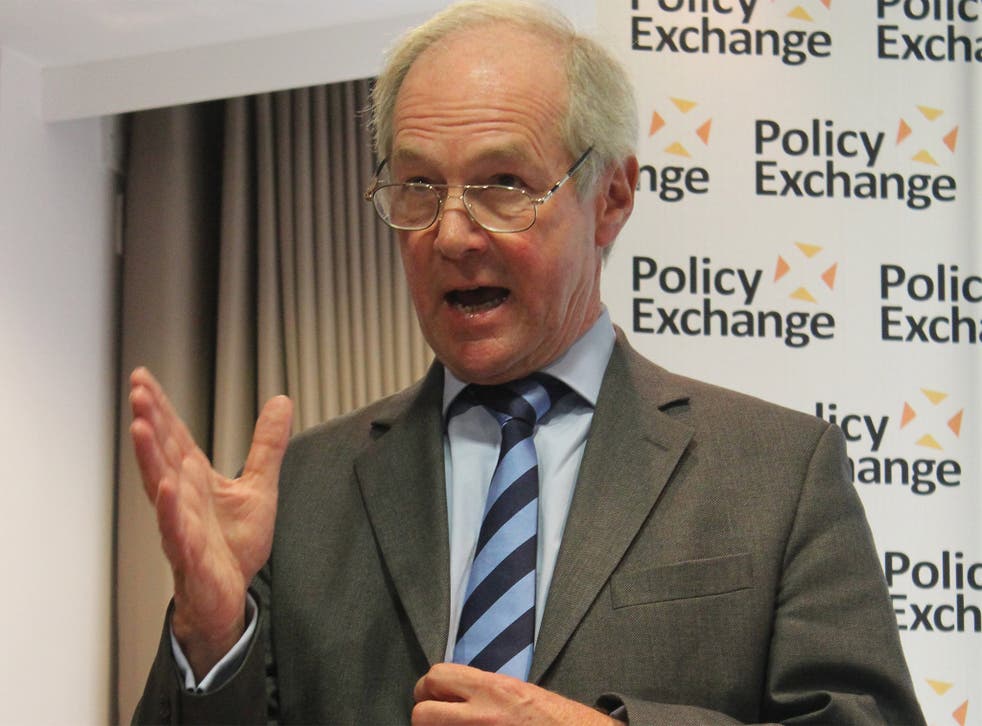 There is a touch of innocence about Peter Lilley, a long-serving former Conservative cabinet minister. Last month's weather, when the mean temperature was 4.2C above the long-term average and rainfall was 176 per cent of average, has not altered one jot his view that reducing carbon emissions causes unnecessary, self-inflicted pain.
"It puzzles me that the political class is committed to such perverse policies," he told MPs, as they debated the Energy Bill. Turning to the Deputy Speaker, Natascha Engel, he added: "I found a possible hint of an explanation, Madam Deputy Speaker, in a book I am sure that, like me, you have not read but have heard about, called Forty Shades of Grey. The surprising popularity of that book demonstrated that sadomasochism, or the infliction of pain and submission to pain, are far more widespread tastes than we had previously thought."
Putting aside the obvious point that these climate change sceptics are so far behind the times they do not even know how many shades of grey there are, I cannot comprehend how someone who has been a Conservative MP for almost 33 years should think that sadomasochism is new.
Surely he remembers some of the Tory MPs who have served alongside him, such as Stephen Milligan, who was found dead from accidental self-strangulation, dressed only in stockings and suspenders, or Harvey Proctor, whose former fondness for the swish of the cane was established in court. Be they forty shades or fifty, they are not new.
UK news in pictures

Show all 50
Showing his colours
It could only happen in Essex. Rob Gledhill, leader of the Conservative group on Thurrock council, is the proud father of a week-old boy christened Thatcher Stephen Maguire. He does not think the boy will be teased when he goes to primary school, because the name won't mean anything to other five-year-olds. But what if he lives in Liverpool when he grows up?
Speaker sarcasm
Greg Mulholland, Lib Dem MP for Leeds North West, protested to the Speaker, John Bercow, about not being notified far enough in advance that David Cameron would be visiting a mosque in his constituency. The Prime Minister was thus denied the advice of the MP.
"I rather imagine that the Prime Minister thinks of little else … than of the merits of receiving, in such terms as the Honourable Gentleman thinks fit … the Honourable Gentleman's advice," Bercow replied. Is that a touch of sarcasm?
Urgent consideration
Asked in a written question what the Government is doing to combat discrimination against pregnant women and new mothers at work, the minister for skills, Nick Boles, replied: "Officials from the Department have participated in round table meetings with stakeholders which have been organised by the Equalities and Human Rights Commission following publication of interim findings of research into pregnancy and maternity related discrimination."
Pregnant employees, your Government is on your side!
Long-term detention
One of most contentious aspects of the UK's treatment of immigrants is that there is no limit to how long they can be locked up in detention centres while their cases are processed. When the former prisons ombudsman Stephen Shaw published his report last week on the welfare of detainees, he did not recommend a time limit.
The Home Office has now quietly released statistics in reply to a written question. At the last count, there were 136 immigrants who have been locked up for more than a year.
Register for free to continue reading
Registration is a free and easy way to support our truly independent journalism
By registering, you will also enjoy limited access to Premium articles, exclusive newsletters, commenting, and virtual events with our leading journalists
Already have an account? sign in
Register for free to continue reading
Registration is a free and easy way to support our truly independent journalism
By registering, you will also enjoy limited access to Premium articles, exclusive newsletters, commenting, and virtual events with our leading journalists
Already have an account? sign in
Join our new commenting forum
Join thought-provoking conversations, follow other Independent readers and see their replies