Andy McSmith's Diary: Probably the last place you'd expect to mistreat employees
Unite did not just fail to protect Sally Nailard from sexist bullying, they sacked her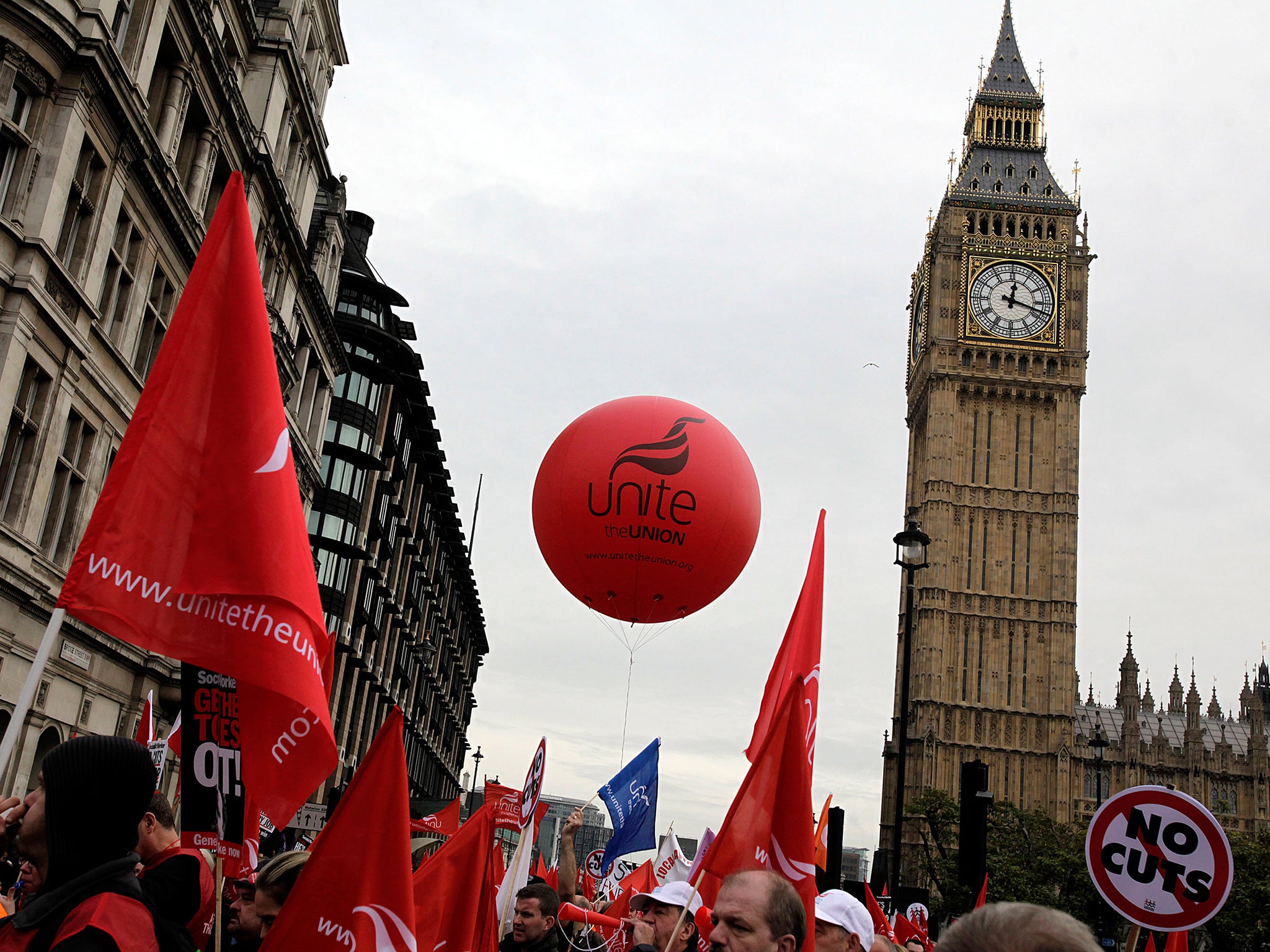 When Britain's biggest union faced a problem that a member of its staff was being subjected to sexist bullying, they did not protect her, they sacked her, according to the judgement of an employment tribunal.
One of many humiliating episodes that drove Sally Nailard out of her job was known as the "dropped pen" incident. She was a Unite regional officer based at Heathrow, where the union has more than 35,000 members. Her appointment appears to have been resented by some of the elected union officials, one of whom accidentally dropped his pen during a meeting, and made a lewd comment about what he expected to see as he leant down to retrieve it. He was suspended, but his suspension was lifted by Unite's chief of staff, Andrew Murray, after he had written a letter in which he said he was only joking. Murray did not ask whether Nailard had accepted this "apology". She had not.
Later, someone produced a DVD dating from 1997 – a time when there were two competing staff unions at Heathrow, both of which were later subsumed in Unite. One, Cabin Crew '89, had accepted a management offer; the other, Bassa, had rejected it and called a strike. Nailard was a member of CC89, and was heard on the DVD telling Sky News that it was a good offer. Seventeen years later, she was informed by her line manager that her comments were "not helpful or compatible with the values of our union" and that she would have to leave Heathrow and move to a new job in Southampton. An employment tribunal in Watford has ruled that this was constructive dismissal. The tribunal will decide later how much compensation she should be paid.
Demure Damian
"Not a single Japanese had the class, shame or dignity to commiserate with their opponents," a furious Damian McBride tweeted after an own goal knocked England out of the World Cup. McBride used to be the bruiser in Gordon Brown's press operation. Neither class, nor shame nor dignity featured then – but let's not quibble.
Bigoted against bigots
Ukip is the "most demonised party in the UK", Nigel Farage complains in the Daily Express. One of two examples he gave is that "when a Baptist minister who was a mere local Ukip town councillor in Henley said last January that floods were caused by gay marriage, it was a national story". He concluded that "ordinary decent folk" are the targets of "unacceptable bigotry" just because they support Ukip.
I am not sure he has picked a good example. Poor old David Silvester, the councillor in question, was not only ridiculed in the press: he was rather brutally expelled from Ukip.
Alphabet aerobics
Fact of the day: there are 236 MPs whose surnames begin with the letters G to M, but only 199 in the category N-Z. This piece of trivia was raised in Commons by the right-wing eccentric Philip Hollobone, who is aggrieved because when MPs vote, they divide into three alphabetic groups, and voting takes a long time if you are in the middle category. If only his name were Zollobone instead of Hollobone, he would whisk through in no time. After listening to this complaint, the Speaker, John Bercow, exclaimed: "You really are a most legendary anorak!"
Battling inaccuracy
On Parliament's website it says that the battle of Waterloo "ended decades of war in Europe". Actually, although Waterloo was Napoleon's final defeat, the French still had an army in the field, blocking the road to Paris. They finally surrendered after taking another beating from the Prussians on 3 July 1815.
Join our commenting forum
Join thought-provoking conversations, follow other Independent readers and see their replies