Andy McSmith's diary: Tories jumping to Labour's rescue?
Two conservatives have called for an end to the personal attacks against Labour candidate Naz Shah
Andy McSmith
Monday 06 April 2015 18:33 Comments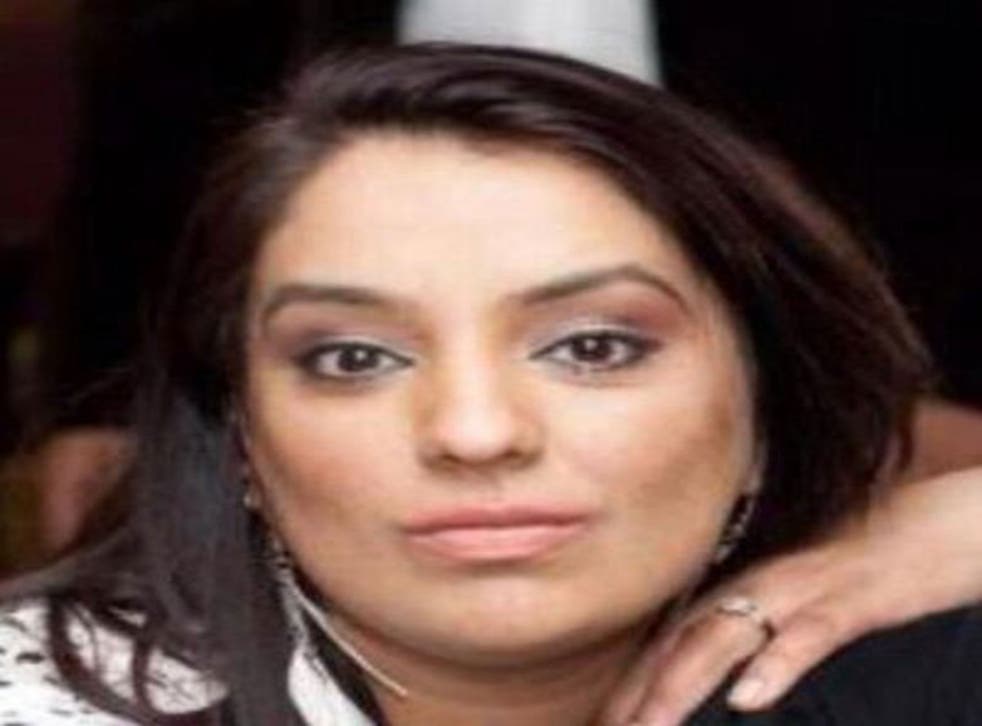 Two Conservatives – one a former Cabinet minister, the other a parliamentary candidate - have issued an unusual appeal for an end to the personal attacks that are sullying the election in West Bradford - unusual because the person being attacked is the Labour candidate, Naz Shah.
The choice of Ms Shah to run for Labour in the seat that George Galloway took off Labour three years ago created a sensation because of her unique back story. She has endured poverty, a broken home, marriage at the age of 15, and – worst of all – when she was 18, her mother was sentenced to life imprisonment for murder, for murder.
Her selection also stirred a sludge of nastiness that is exceptional even for a hard fought election. Someone has gone to the trouble of setting up a website entirely devoted to assassinating Naz Shah's character, and rehashing stories about her mother. She has complained to the police about it. George Grant, he Tory opponent, and Baroness Warsi, a former chairman of the Tory Party, have posted a notice online pleading for an end to the "threats, harassment and vulgar smears" directed at Shah.
George Grant has had direct experience of political intolerance when he was forced to leave Tripoli in a hurry, having worked as a journalist on the Libya Herald. He tweeted and posted an online appeal, co-signed by Sayeeda Warsi, deploring the personal attacks on Naz Shah. He said: "This may sound strange coming from a politician, but I did it out of a sense of decency. I just felt this wasn't what I came into politics for. Sayeeda (Warsi) knows Naz, so it made sense to do it together."
Quote of the day:
"George Osborne is a very dangerous man with a very dangerous plan, and I will do everything in my power to stop it."
Nick Clegg, interviewed by Alastair Campbell in GQ, still hoping that 'everything in my power' will amount to something.
Nigel Farage has shared his cultural tastes with readers of the Radio Times. Dad's Army is his favourite television programme, Barbara Windsor is his favourite actress, and when asked who he would like to play him in a Hollywood film, he replied "Terry-Thomas." The first episode of Dad's Army was broadcast in 1968. By then, Barbara Windsor was already famous as a star of the Carry On films. Terry-Thomas, who played comedy villains, goes back yet further. His big break came when he was cast an idiotic major in the comedy film Private's Progress, in 1956. Who said UKIP is full of people who yearn for a time long past?
Ed Miliband's interview in the same publication is less fun. Even when he gave answers, they revealed little. However, he claims that he does not listen to the Today programme, or watch much television. "I tend not to watch the news, actually. That will sound a little strange. Look, I tend not to spend much time watching myself on TV." He watched The West Wing before he was a Cabinet minister, but has not seen The Thick of It, Borgen, Veep, or the American remake of the House of Cards. "You probably wouldn't rush home from a day of journalism to watch a show about journalists," he told his interviewer, Mark Lawson
Order of the Day
"Turn that mobile phone off - the one that's lighting up your face."
Kevin Spacey, star of the American version of House of Cards, to a member of the audience during his one man show, Darrow, at the Old Vic last Saturday evening.
And in a separate interview by ITN, David Cameron has revealed that as a boy he watched the cartoons featuring that upper class cad Dick Dastardly. Dastardly was based on Farage's hero Terry-Thomas, though these days he is the cartoon figure with whom Cameron is most often compared. Asked if he ever imagined that one day he would be likened to Dick Dastardly, the Prime Minister replied: "No I wanted to be the good looking one with the beautiful girl, but anyway, it didn't work out that way."
Register for free to continue reading
Registration is a free and easy way to support our truly independent journalism
By registering, you will also enjoy limited access to Premium articles, exclusive newsletters, commenting, and virtual events with our leading journalists
Already have an account? sign in
Join our new commenting forum
Join thought-provoking conversations, follow other Independent readers and see their replies