Andy McSmith's Diary: Vote Green, and choose your monarch – you might even get a Boris Johnson or Tony Blair
Our man in Westminster
Andy McSmith
Friday 13 September 2013 20:54 Comments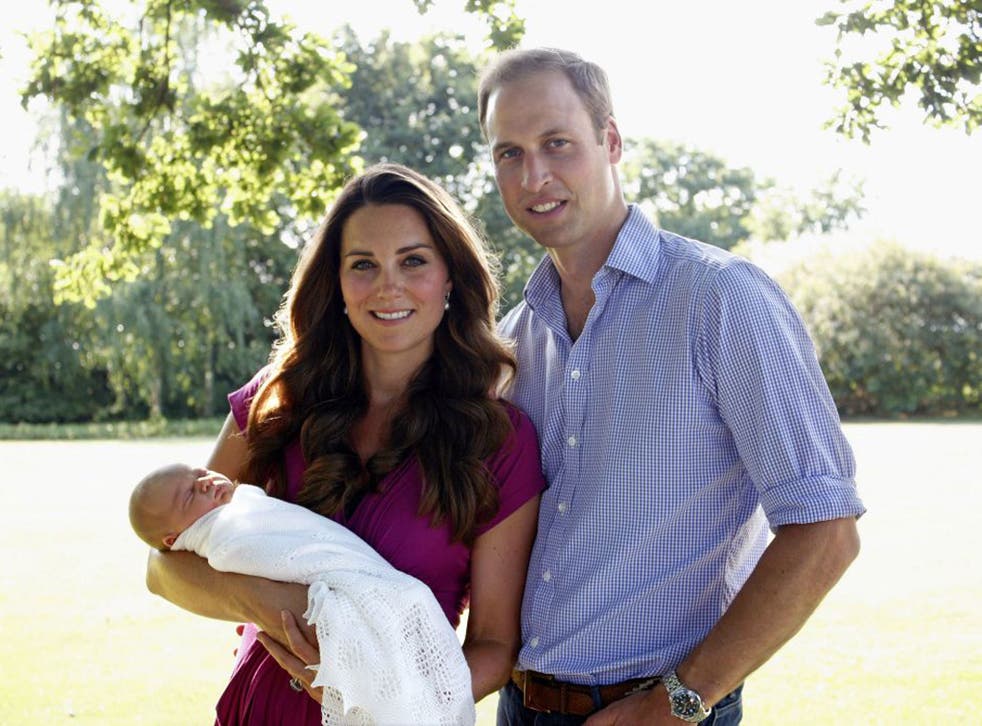 Prince George of Cambridge is too young to care, though it may upset him when he is older: the Green Party would take away his, his father's, and his grandfather's inborn right to be king. But the good news is, as the Greens meet in Brighton for their annual conference this weekend, they may change their policy in the way that would give the Prince a chance to run for election, if he still wants the job that now runs in the family.
Howard Thorp, the party's campaigns co-ordinator, is proposing that there should be a referendum that lets the people decide whether they want to dispense with the monarchy, and whether they want an elected head of state for what could no longer be known as the United Kingdom.
The party leader, Natalie Bennett, has no objection – but others have. Molly Cato, leader of the Green group on Stroud council, said: "Some of the Green Party lefties will go for it but we old, sensible ones will oppose it because it flies in the face of public opinion and it won't have any effect.
"I don't think it will get through. Somebody only has to get up and say we might have Tony Blair for president and they'll vote against."
Mr Thorp said: "I accept the fact that the present monarch is extremely popular, but this would be a policy for a Green government, and we don't anticipate a Green government in the near future. There are people who wouldn't want a Boris Johnson or a Tony Blair to be head of state, but if you have an elected head of state that you don't like, you can vote them out."
'Bling's the thing,' says Government minister
Tony Egginton, Mansfield's independent elected mayor since 2002, has furnished photographers with some memorable photocalls during his time, including one in which he presented the Olympic athlete Rebecca Adlington with a pair of golden Jimmy Choo shoes.
The trouble is, the council's Labour leader, Martin Lee, thinks he is naff. He has reportedly accused him of "parading around in bling" and has claimed that the ceremonial chains of office belong around the neck of the council chairman, not the mayor. For now, the civic adornments are locked in a safe while the argument rages on. None of this has anything to do with the Government, as junior Communities minister Brandon Lewis acknowledged in a written reply to a businessman who asked him to intervene. But that did not deter him from ventilating his opinion. "Where councils have historic civic regalia, I believe they should be worn with pride," he wrote. "This Government strongly supports celebrating our country's tapestry of local historic traditions.
"Democracy is diminished if one whitewashes all colour and ceremony in some bland, vain, politically correct bid to 'modernise'. Indeed, my children have advised me that 'bling' is actually quite fashionable these days; this observation reflects the fact that reactionary 'modernisers' are generally out of touch with the people. I suspect the public would rather have their civic event opened by a dignitary wearing impressive chains of office than some municipal official only wearing a stuffy suit."
What if they got elected and nobody noticed?
The most powerful Green, a technocrat named Jason Kitkat, is 35 today. He is leader of Brighton & Hove Council, the only Green-led council, with ultimate control of a £750m annual budget. Under his guidance, Brighton has become the world's first One Planet City. That is not because the Greens have a separate planet: the title refers to Earth, and was awarded by a charity called Bioregional in recognition of Brighton's "ambitious sustainability plan".
Brighton's experience suggests when Greens take power, things stay much as they were. Their main achievement so far has been to minimise the impact of the cuts. Whether voters will reward them for that is unresolved, because as the council's deputy, Lizzie Deane, commented ruefully: "People don't notice when their libraries remain open: they notice when they close."
Fallon slips away to deal with another meltdown
Michael Fallon, the Business Minister, dropped in to address the World Nuclear Association, the international trade body for companies that run nuclear plants, in London today.
He gushed about the great future this Government has planned for nuclear energy, but disappointed participants by then rushing off. "He was unique amongst the participants in not taking questions," my spy tells me. "Even the Chinese stayed for questions, but he just marched off the platform and was never seen again."
But Mr Fallon is a busy man: he has the soon-to-be-strike-bound Royal Mail to privatise.
7-mile pink peace scarves – what fun
It is easily overlooked what fun can be had protesting against nuclear weapons. This is from the latest issue of Peace News: "We put up banners, sang together, and read from the accounts left by survivors of the terrible bombings in Japan… And we knitted for peace, to help make a seven-mile scarf that will join Aldermaston and Burghfield." The seven-mile scarf will be pink.
Register for free to continue reading
Registration is a free and easy way to support our truly independent journalism
By registering, you will also enjoy limited access to Premium articles, exclusive newsletters, commenting, and virtual events with our leading journalists
Already have an account? sign in
Join our new commenting forum
Join thought-provoking conversations, follow other Independent readers and see their replies