Andy McSmith's Diary: Why the 'teenage' Google needs responsible MPs to act in loco parentis
'It is up to us, in the role of a responsible parent, to make sure that we reset the ground rules on behaviour'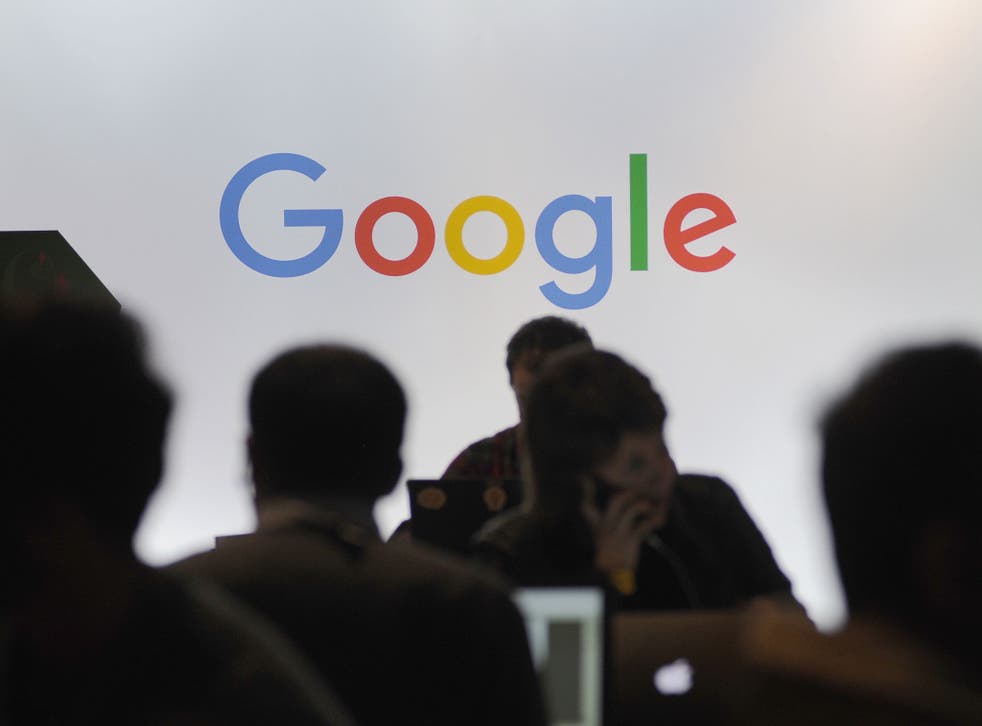 When MPs were debating tax avoidance, with particular reference to Google, no one was more understanding than the Tory MP Nigel Huddleston, who told his colleagues: "We must remember that Google was founded only in 1998, which makes it a teenager, and many other major internet companies are also teenagers.
"Teenagers make mistakes: they need guiding. It is up to us, in the role of a responsible parent, to make sure that we reset the ground rules on behaviour."
Mr Huddleston, 45, opened by correctly declaring that until last May, he was employed by Google. I bet he did not go around then telling people that he worked for a teenager.
PMQs was a Fyshing trip
Prime Minister's Questions can be a misnomer. Some MPs use it to grandstand rather than ask a question. Marcus Fysh, Tory MP for Yeovil, demonstrated that point on Wednesday with a peroration 125-words long, in which he set out how much he agreed with the Government's defence policy and asked if he could meet David Cameron to discuss it further.
This performance invoked ridicule on Twitter, where Fysh was accused of "fyshing" for a government job. "Lefties, socialists and the SNP don't like defence do they?" was his riposte.
Five-jobs Esther is 'OK'
Esther McVey, the former TV presenter and Employment minister, had the bad luck to be one of the few Tory MPs to lose a seat to Labour last year. Fortunately, she is not languishing with nothing to do. She has landed five jobs.
She chairs the British Transport Police Authority, a post requiring 60 days' work a year for a salary of £32,000; she advises the Floreat Group, a private investment organisation; she also advises Hume Brophy, a communications firm; she lectures at Liverpool University; she is a fellow of Hull University.
This week, she has been mildly ticked off by the Business Appointments Committee because she did not ask its advice before taking the transport policing job, which as an ex-minister she is supposed to do. But it says that had she asked, it would have told her it was OK.
Another offensive member
Following the mild controversy over a glimpse of male nudity in the BBC's War and Peace, the Commons authorities have a dilemma which will need to be resolved by next week.
Stranger's Bar, where MPs mingle to gossip and plot, is about to start serving beer from the Cerne Abbas brewery, whose emblem is a reproduction of the Cerne Giant, a 180ft figure which has decorated the hillside above Cerne Abbas for no one knows how long.
One feature of this giant is his massive erection, which could hardly fail to catch the eye of anyone approaching a bar where this brew is sold. There was a photo shoot in Stranger's this week, ahead of the beer's arrival. First, the giant was photographed in all its nakedness. Then there was a strategically placed leaf.
When the beer goes on sale, will it be full frontal, or will it be censored? Someone high up in Parliament's administration will decide.
Answer is on the money
Geoffrey Cox, Britain's highest-earning MP, has apologised to the Commons after being advised to say sorry for breaking the rules on disclosing his outside earnings. He received 11 payments totalling about £400,000 for his work as a barrister, which he failed to declare on the Register of Members' Interest within the required 28 days.
No one suggests he ever intended to conceal this income. It is simply that when you earn as much as him, it is easy to forget the odd few thousands. But it is very embarrassing, particularly as he was a member of the Standards Committee at the time, and felt obliged to resign.
He has explained that, over the summer, he was so engrossed in setting up chambers in Mauritius and Dubai that he did not get around to counting his money until the end of September when, "to my dismay, I became fully aware of the scale of my oversight". Who among us has not been in a similar predicament?
Join our new commenting forum
Join thought-provoking conversations, follow other Independent readers and see their replies