Angela Eagle's partner celebrated Jeremy Corbyn's election as Labour leader
Maria Exall said she saw Mr Corbyn's leadership as 'a massive opportunity to push forward socialist ideas in Britain'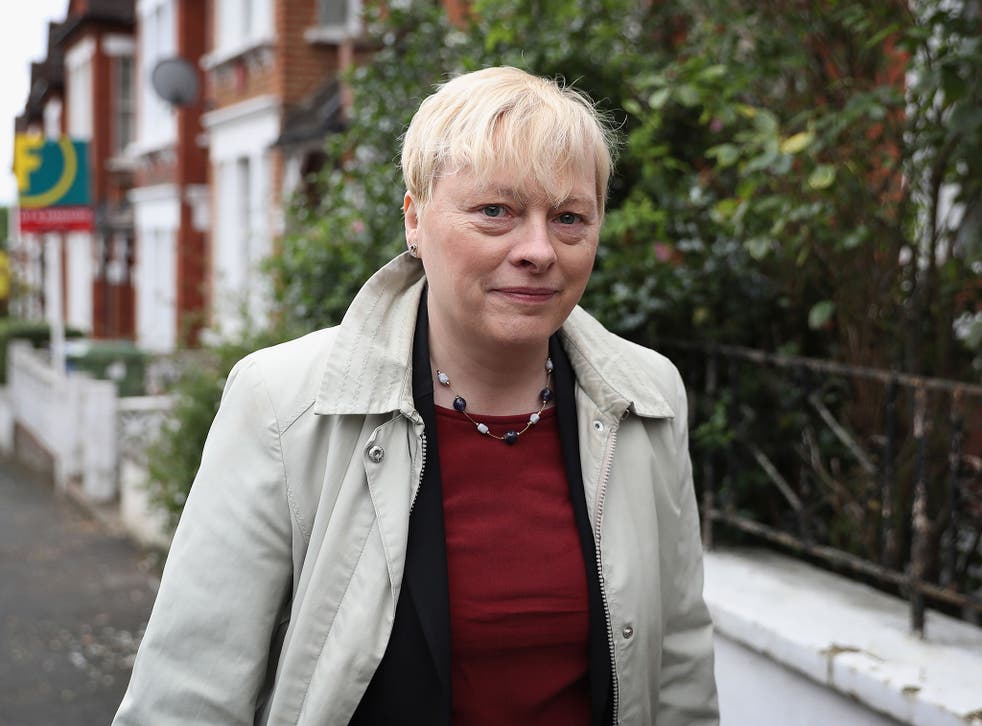 Angela Eagle's civil partner celebrated her rival Jeremy Corbyn's election as Labour leader as a "new paradigm," it has emerged, after Ms Eagle launched her leadership challenge.
Maria Exall, a trade union activist, told the Workers' Liberty magazine she saw Mr Corbyn's leadership as "a massive opportunity to push forward socialist ideas in Britain" when he was elected in September, 2015.
Ms Exall has been in a relationship with Ms Eagle for 25 years and they became civil partners in 2008. She is branch secretary of the Communication Workers' Union and chair of the Trades Union Congress (TUC) LGBT committee.
She made her comments about Mr Corbyn while speaking "in a personal capacity" with Solidarity, the Alliance for Workers' Liberty magazine, in October last year.
Dave Brown on Jeremy Corbyn

Show all 12
Asked what factors led to Mr Corbyn being elected Labour leader, Ms Exall said: "It is a response to the Tory victory.
"Anyone who has half a socialist thought in their head will have been shocked by that, would have thought 'we are stuck with this lot for another five years, they are going to do so much damage to welfare, the unions'.
"What is exciting about it, especially as this includes a lot of young people, is people thinking how politics does matter. Jeremy's campaign came along and they were inspired by the necessity of politics, at different levels."
Eagle launches leadership bid
When asked how she would summarise her thoughts and feelings about Mr Corbyn, she said: "I think it is a massive opportunity to push forward socialist ideas in Britain.
"And for the Labour Party to remake itself with a more pro-worker and grounded agenda on all the big issues about political economy, and trade union rights."
She added: "On the issue of Trident, while I support the abolition, it is a problem. You are picking a hard issue there. A bit similar to Republicanism.
"For rebuilding the Labour Party in the immediate term we have got to be clear that we have a leadership that fights for people in their workplaces and communities."
Ms Eagle, the former shadow Business Secretary, gained just one per cent of support in a previous poll of potential successors to Mr Corbyn.
She also faces the prospect of a no confidence vote from her own constituency Labour party when it meets next.
Register for free to continue reading
Registration is a free and easy way to support our truly independent journalism
By registering, you will also enjoy limited access to Premium articles, exclusive newsletters, commenting, and virtual events with our leading journalists
Already have an account? sign in
Register for free to continue reading
Registration is a free and easy way to support our truly independent journalism
By registering, you will also enjoy limited access to Premium articles, exclusive newsletters, commenting, and virtual events with our leading journalists
Already have an account? sign in
Join our new commenting forum
Join thought-provoking conversations, follow other Independent readers and see their replies