Angela Merkel warns UK it can't have access to single market without freedom of movement
The German Chancellor has told her parliament that free access could only be granted under specific conditions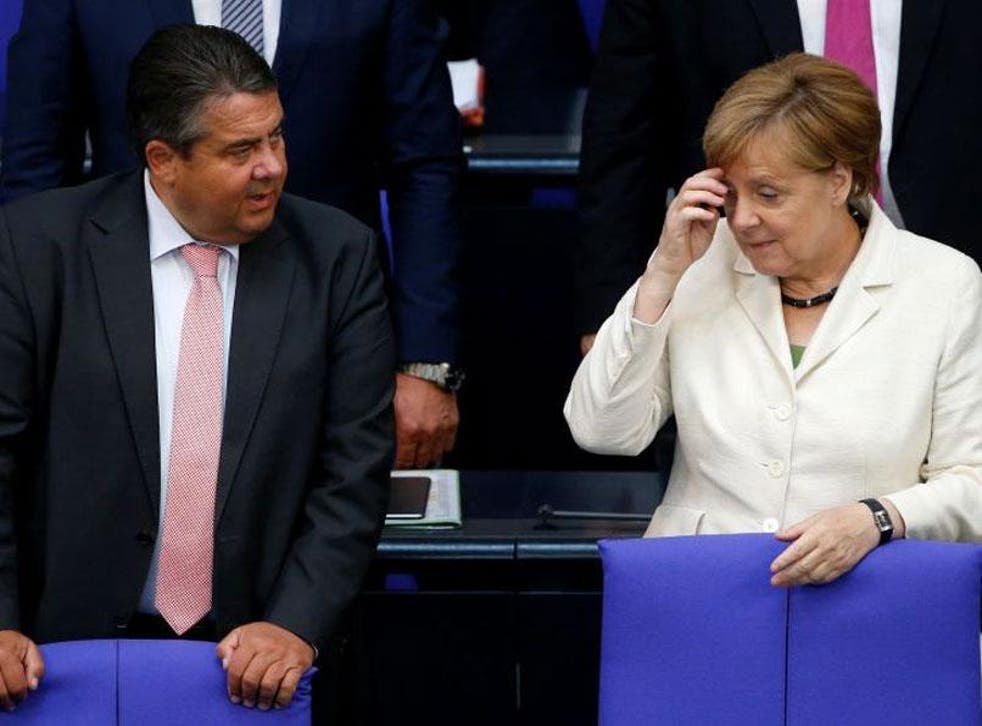 Britain cannot expect to "keep the privileges" of ties with the EU without any of the obligations, Angela Merkel has said, as the EU Commission President Jean Claude Juncker said he had imposed a ban on EU officials from holding secret Brexit talks with the UK.
In a clear rebuttal to Boris Johnson's claim that the country could retain access to single market – seen as vital to the economy and jobs market – the German Chancellor told her parliament that free access to the single market was only for countries that accepted the free movement of people, capital and goods.
Meanwhile, in Brussels, Mr Juncker told MEPs that he had imposed a ban on EU commissioners holding informal or secret talks with the British about the country's exit from the EU, until the UK government formally invokes Article 50 – the procedure for withdrawing from the bloc.
Nigel Farage: "European Parliament is in denial"
The stance is backed by other EU leaders and, with David Cameron also making it clear that Article 50 should not be invoked until a new prime minister is in place, two months of deadlock in the UK's exit talks with the EU are now likely.
The Conservative Party has said a new leader, who would automatically become prime minister, should be in place by 2 September.
The question of Britain's single market access promises to be the key battleground in the Conservative leadership contest and the subsequent negotiations with the EU. Boris Johnson's Vote Leave campaign won the referendum on a promise to control immigration, but the frontrunner to lead the Conservatives now insists that Britain could still have access to the single market.
Under Ms Merkel's terms, this would mean losing some degree of control over immigration – a settlement that would anger many Brexit voters. Some countries in the European Economic Area, but outside of the EU, such as Norway and Iceland, have access to the single market, but they must accept freedom of movement.
6 ways Britain leaving the EU will affect you

Show all 6
Nigel Farage has already warned Mr Johnson against striking a similar a deal with the EU. He told Channel 4 News he was concerned about "backsliding" on the pledges made during the campaign.
The Ukip leader attended the European Parliament for Mr Juncker's speech and was booed and heckled as he made his own statement. Sitting immediately to the right of Mr Juncker with a Union Jack on his desk, Mr Farage was asked by the EC President: "Why are you here?" "To some extent I am really surprised that you are here," he told him. "You were fighting for the exit, the British people voted in favour of the exit."
In a sometimes rambling speech, Mr Juncker said he was personally hurt by the Brexit vote. "I'm not a robot, I am not a grey bureaucrat or technocrat," he said. Denying that he was unwell, as some newspapers have reported, he said: "I'm not tired and sick…until my last breath I will fight for Europe."
Join our new commenting forum
Join thought-provoking conversations, follow other Independent readers and see their replies