Labour commits to installing sprinkler systems in all new schools as figures show less than one in three have them fitted
Exclusive: Labour says it would close a loophole in current legislation that allows a significant proportion of schools not to install sprinklers
Ashley Cowburn
Political Correspondent
Saturday 17 February 2018 22:59 Comments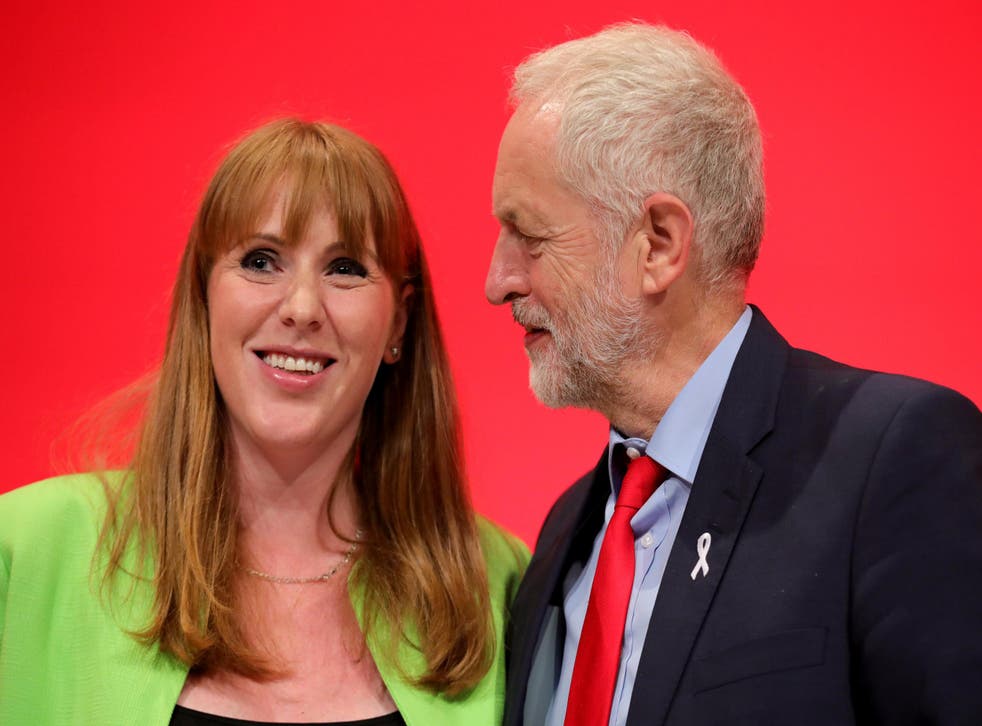 A Labour government would ensure all new schools have sprinkler systems in place as fresh figures show less than one in three schools built or refurbished by central government since 2010 have them installed.
Party officials told The Independent that, if elected, Labour would remove a "loophole" in the existing legislation, which they claim allows a significant proportion of schools not to fit sprinklers.
The announcement comes after new figures were disclosed by schools minister Nick Gibb in a response to a written parliamentary question in the Commons this month.
Mr Gibb said that since 2010, of the 260 schools commissioned by the Department for Education (DfE) under phase one of the Priority School Building Programme, 74 (28 per cent) have, or are planned to have, sprinkler systems.
It means the vast majority (72 per cent) of the schools on programme – aiming to rebuild and refurbish schools buildings in the worst conditions across the country – will not have sprinklers in place. The Government hoped that most of the schools would open by the end of 2017.
Mr Gibb added that the DfE did not hold comprehensive data on the number of free schools with sprinklers as schools under the programme were "originally managed by the individual free school proposer groups".
Sprinklers are currently mandatory in schools in Scotland and Wales, but not in England and Northern Ireland – despite a warning from fire chiefs last year that the Government risks "playing with children's lives" and called for all new and refurbished schools to have them installed.
Earlier this month, unions also lashed out a decision to rebuild Selsey Academy in West Sussex without sprinklers after the building was almost completely destroyed by a fire in 2016. The Fire Brigades Union said it was "incomprehensible" and said the government was "shockingly cavalier" in its attitude towards fire safety.
Angela Rayner, the Shadow Education Secretary, told The Independent that a Labour government would provide £14bn that was needed to bring schools up to a "good standard".
UK news in pictures

Show all 50
She added: "Within that, we will put money aside to make sure schools are safe, and to remove asbestos and flammable cladding and fit lifesaving sprinklers. We also want to close the loopholes that let developers get away with anything less in new schools.
"Parents want a lot of things for their kids, but above all they want them to be safe. Nothing is more important than that."
A DfE spokesperson said: "Schools have a range of fire protection measures and new schools undergo an additional check while being designed. Where sprinklers are deemed necessary to keep children safe, they must be installed.
"Since the Grenfell tragedy we have contacted all bodies responsible for safety in schools and instructed them to carry out checks to identify buildings that may require further investigation.
"We are working closely with the two schools where ACM classing of potential concern has been identified so that the necessary remedial action is taken."
The DfE added that all new school buildings must be signed off by an independent inspector to certify that they meet the requirements and designed to protect occupants and allow them to escape in the event of a fire.
Existing regulations contain the presumption that new schools should have sprinklers fitted except in cases where buildings are considered to be "low-risk". Labour says it will alter this to ensure that new-builds must have systems installed.
Under phase two of the Priority School Building Programme a further 277 schools will be rebuilt but, Mr Gibb added, as they are still in the early design stage, it is not year clear which may require sprinklers at this time.
Labour also raised further concerns that ministers are "neglecting" existing school seats and using funds on the free schools programme rather than improving or maintaining existing buildings after a government report from January 2015 claimed that 7,831 "education blocks" were built before 1919.
Register for free to continue reading
Registration is a free and easy way to support our truly independent journalism
By registering, you will also enjoy limited access to Premium articles, exclusive newsletters, commenting, and virtual events with our leading journalists
Already have an account? sign in
Join our new commenting forum
Join thought-provoking conversations, follow other Independent readers and see their replies