End 'poverty wages' for social care workers, Angela Rayner demands
'Our social care workers were underpaid and undervalued even before this crisis struck'
Ashley Cowburn
Political Correspondent
Wednesday 17 February 2021 01:42 Comments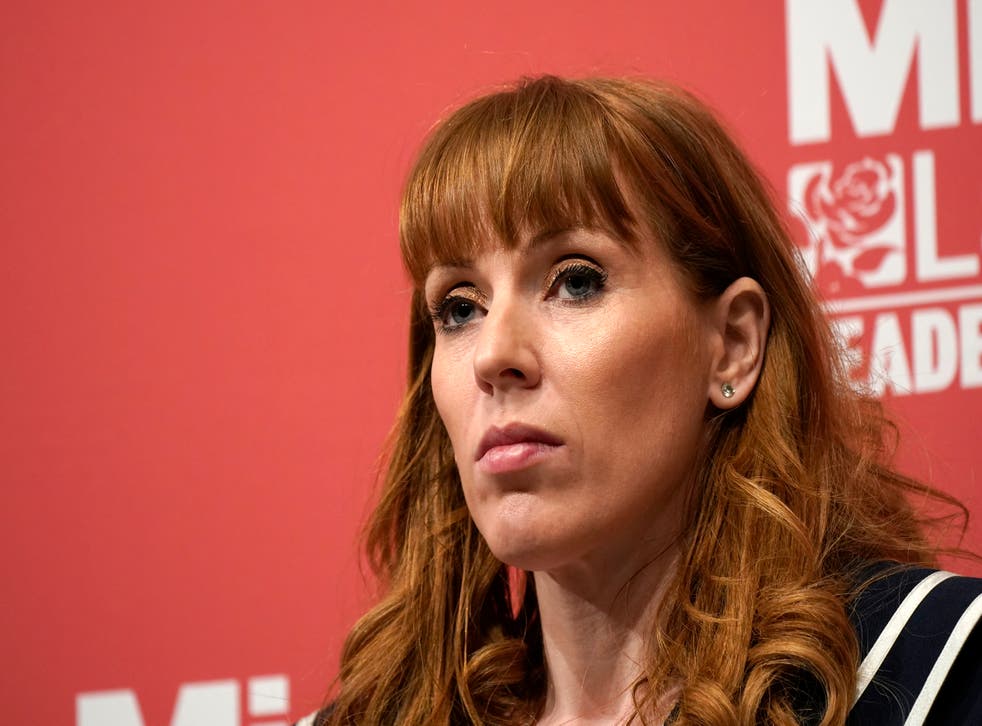 Labour's deputy leader Angela Rayner will demand the government increase social care workers' wages to at least £10 an hour, as she warns "poverty wages" are holding back the economy.
In a keynote speech, Ms Rayner will insist that a pay rise for carers is "well overdue" and is the "very least" they deserve for their work during the pandemic in which care homes were at the epicentre of outbreaks.
According to the Resolution Foundation think-tank approximately half of frontline carers are paid less the real living wage — set by the Living Wage Foundation — at £10.85 in London and £9.50 across the rest of the UK.
Labour said under its calls for a living wage increasing social care workers' pay to at least £10 an hour for those over 25 and currently receiving the minimum wage would mean a rise of £51 per week — or over £2,500 a year.
For those between the ages of 21 and 24 being paid the minimum wage for 40 hours a week, the increase would result in a boost of £72 per week, the party's analysis added. 
The national minimum wage for workers over the age of 25 currently stands at £8.72 — or £8.20 for those aged between 24 and 21.
During the speech at UNISON women's conference, Ms Rayner will stress that failing to provide wages that people can get by on is "holding back the economy".
She will argue that giving key workers, who have worked on the frontline during the Covid-19 crisis, will result in "every extra pound" being spent in local businesses and high streets — and will not be "squirrelled away in an offshore account".
In her address on Wednesday, she will say: "Our social care workers were underpaid and undervalued even before this crisis struck.
"Claps didn't pay the bills last year and it should be a source of shame for Tory ministers that the very same people who have been putting their lives on the line to care for others throughout the crisis are being paid poverty wages that mean they are struggling to support themselves and their own families."
The deputy leader will add: "Last year the prime minister and his cabinet fell over themselves to clap for our carers. 
"It's now well past time for the government to give our care workers, and all of our key worker heroes, the pay rise they deserve to at least £10 an hour."
Ms Rayner will also say it is a "disgrace" that some care workers are paid less than the minimum wage because they are not paid for the time spent travelling between visits.
She is expected to tell the conference: "It is bad enough that three-quarters of our care workers are not being paid the living wage, but it is a disgrace that so many care workers are being exploited and mistreated in this way with their pay packet for the hours they work falling well below even the minimum wage.
"If a care worker works an eight-hour day they should be paid for an eight-hour day. That is not complicated and it is not too much to ask for the government to uphold the law.
"The government must act immediately to end this scandal and ensure that social care staff are paid what they are entitled to under the law."
Register for free to continue reading
Registration is a free and easy way to support our truly independent journalism
By registering, you will also enjoy limited access to Premium articles, exclusive newsletters, commenting, and virtual events with our leading journalists
Already have an account? sign in
Join our new commenting forum
Join thought-provoking conversations, follow other Independent readers and see their replies