Asma al-Assad: Syrian President's wife faces calls to be stripped of British citizenship
She has used her social media accounts to attack the West and praise the Syrian regime's 'martyrs'
Monday 17 April 2017 12:02 Comments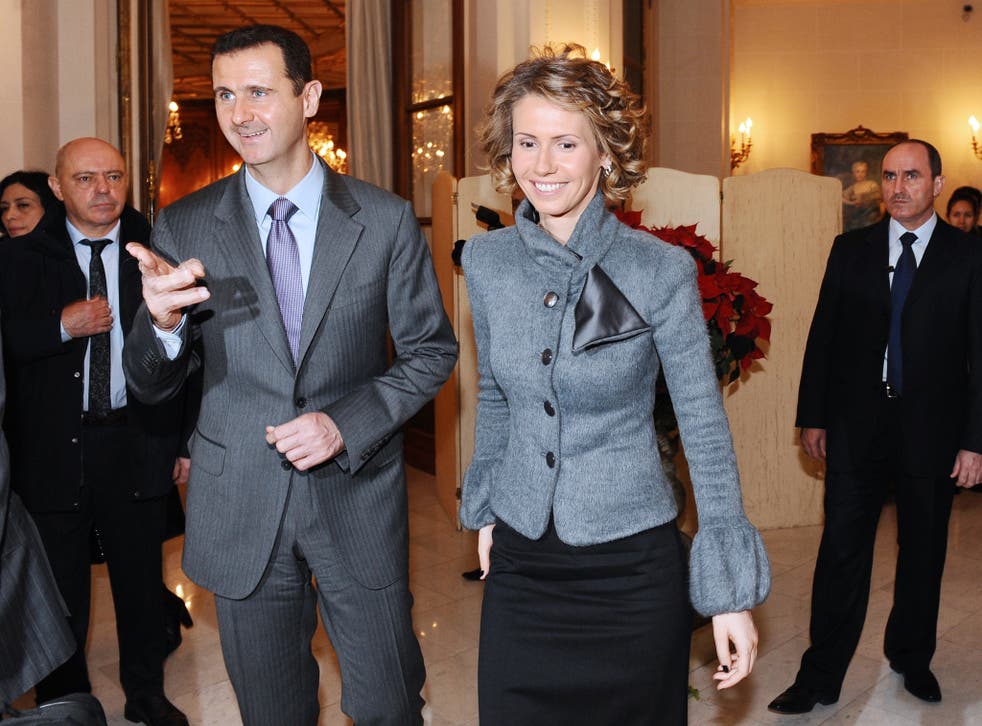 Bashar al-Assad's wife should lose her British citizenship if she continues to support her husband, the Liberal Democrats have said.
Asma al-Assad, who was born in the UK, has used her social media accounts, which have more than 500,000 followers, to attack the West and praise the Syrian regime's "martyrs".
The Liberal Democrats have said they will send a letter to the Home Office demanding that the former investment banker's citizenship is revoked.
The party's foreign affairs spokesman, Tom Brake, said the first lady of Syria had acted as a spokesperson for the Syrian presidency, which has been accused of using chemical weapons against its own people.
"This is a barbarous regime, yet Asma Assad has continued to use her international profile to defend it, even after the chemical weapons atrocity," Mr Brake said.
"Boris Johnson has urged other countries to do more about Syria, but the British government could say to Asma Assad, either stop using your position to defend barbaric acts, or be stripped of your citizenship.
"The Government is entitled to deprive someone of their citizenship if it is conducive to the public good because that person has prejudiced the interests of the United Kingdom," he added.
Amber Rudd, the Home Secretary, has the power to take away Ms Assad's citizenship under the British Nationality Act if the move is deemed to be "conducive to the public good".
Mr Brake has argued it would be "vital" to the interests of the United Kingdom to do so.
"As the Assad regime has presided over a sickening civil war that has brought instability to the region and enabled terrorism to flourish, the justification seems clear.
World news in pictures

Show all 50
"She enjoys dual nationality so would still remain a citizen of the country, and the regime, to which she is so publicly committed.
"If Asma continues defending the Assad regime's murderous actions, the onus will be on the UK Government to deprive her of her citizenship or demonstrate that her actions are not seriously prejudicial to the vital interests of the United Kingdom," Mr Brake said.
Ms Assad was born in Acton, west London, and worked as an investment banker before she married in 2000.
The 41-year-old mother-of-three recently hit out at the West for what she called double standards in the coverage of the war.
Register for free to continue reading
Registration is a free and easy way to support our truly independent journalism
By registering, you will also enjoy limited access to Premium articles, exclusive newsletters, commenting, and virtual events with our leading journalists
Already have an account? sign in
Join our new commenting forum
Join thought-provoking conversations, follow other Independent readers and see their replies