Asylum seekers in UK placed in rat-infested accommodation, Commons report finds
'It is simply unacceptable in 21st century Britain that people fleeing war and persecution are being placed in such disgraceful conditions'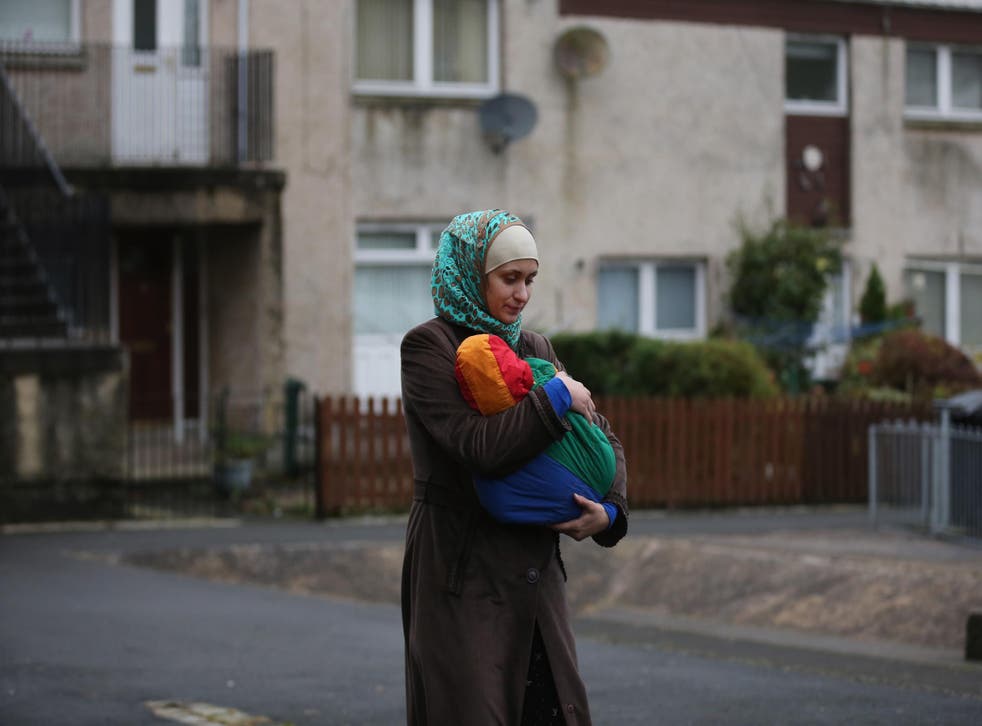 Asylum-seekers have been placed in accommodation with infestations of mice, rats and bedbugs after arriving in Britain, a Commons report has found.
In an inquiry by the influential Home Affairs Select Committee in Westminster, MPs delivered a scathing critique of the system for housing those who apply for refugee in the UK. The committee's chair Yvette Cooper described some of the conditions as a "disgrace".
One woman complained that her kitchen was "full of mice", saying: "They even ran across the dining table while we were eating." Another client, who was forced to live with vermin infestations, said the noise of rats triggered flashbacks as he shared a cell with rats when he was detained and tortured in his country of origin.
"This trigger led to a significant deterioration in his mental health and the re-emergence of suicidal ideation," the report added.
Since 2012 accommodation has been provided to asylum seekers via six regional contracts, which are delivered by three providers – Serco, G4S and Clearsprings Ready Homes. The report said the poor standard of asylum accommodation was the most significant issue identified in the evidence it received, which focused largely on contracts administered by G4S and Serco.
Ms Cooper said the state of accommodation for some asylum seekers and refuges in Britain was a "disgrace". She added: "We have come across too many examples of vulnerable people in unsafe accommodation, for example children living with infestations of mice, rats or bed bugs, lack of healthcare for pregnant women, or inadequate support for victims of rape and torture.​
"No one should be living in conditions like that."
The committee found that the "dispersal" scheme used to place asylum seekers around the country is not working. Applicants are concentrated in a small number of some of the most deprived areas – placing pressure on local schools and healthcare services, according to the report.
Hundreds of local authorities are not taking part in the scheme, which is voluntary.
MPs called for measures to increase participation but said if town halls continued to fail to sign up, then the Government should use powers to compel them.
Ms Cooper said: "It is completely unfair on those local authorities and communities that have signed up and are now taking many more people, when so many local authorities in more affluent areas are still doing nothing at all."
Contractors are housing more people than they were funded for because of the contract design, growing delays in Home Office asylum processing and higher applications, the committee added.
It also warned that inspection and complaints regimes are inadequate and said accommodation funding is much lower than for the Government's separate Syrian refugee scheme – leading to a "two-tier" system.
Diane Abbott, the shadow Home Secretary, said: "It is simply unacceptable in 21st century Britain that people fleeing war and persecution are being placed in such disgraceful conditions."
She continued: "Many councils across the country are willing to step up and take in refugees. But ministers must now come forward with proposals to ensure all local authorities play their part.
"Ultimately, it is for the Home Office to ensure that councils receive adequate support so they can provide the housing and services these incredibly vulnerable people need."
Refugees and migrants arriving in Catania, Sicily

Show all 7
A Home Office spokeswoman said: "The UK has a proud history of granting asylum to those who need our protection and we are committed to providing safe and secure accommodation while applications are considered.
"We work closely with our contractors to ensure they provide accommodation that is safe, habitable, fit for purpose and adequately equipped and we conduct regular inspections to check that this is the case.
"We have also made significant improvements to the operation of the contracts, including increasing the number of dispersal areas by more than a third."
Join our new commenting forum
Join thought-provoking conversations, follow other Independent readers and see their replies