Attorney General 'intervenes to block prosecution of Tony Blair over Iraq war'
Jeremy Wright QC reportedly claims crime of aggression does not exist in English law, though it does exist in international law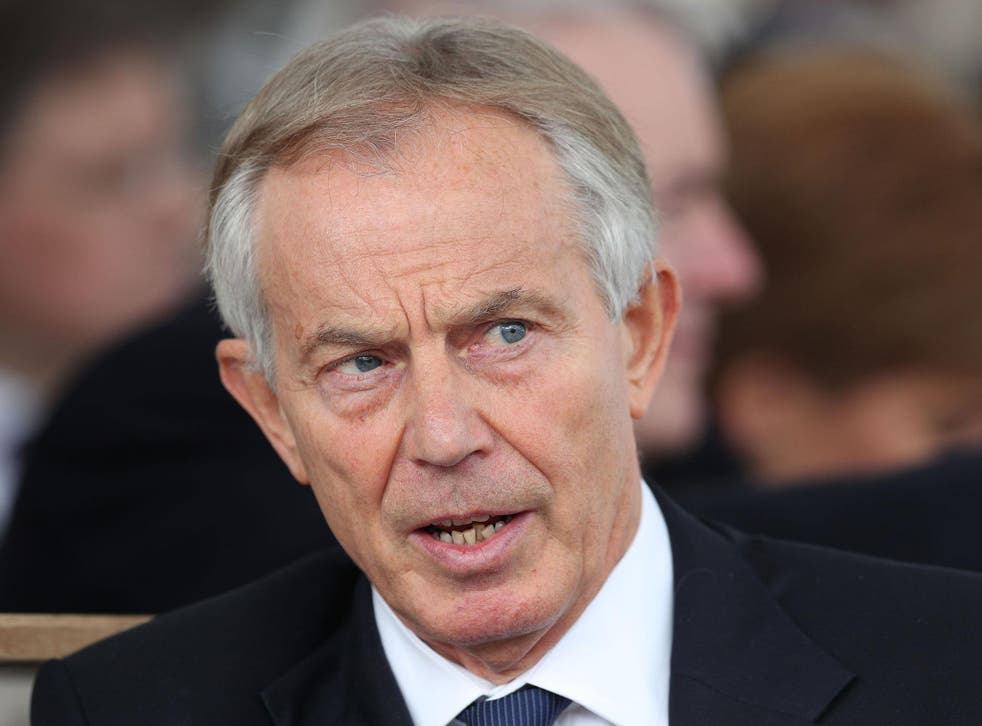 The Government's top lawyer is reportedly seeking to block a bid to prosecute Tony Blair over the Iraq war. Tory MP Jeremy Wright QC, the Attorney General, has formally asked to join hearings to oppose such a move against the former prime minister, The Guardian reports.
The newspaper said the intervention follows a ruling that Mr Blair had immunity from the attempt to bring a criminal charge against him on the issue, and that pursuing a prosecution could "involve details being disclosed under the Official Secrets Act".
The private prosecution is in relation to the 2003 invasion of Iraq and reportedly seeks the trial of Mr Blair, then foreign secretary Jack Straw, and the attorney general at the time, Lord Goldsmith.
It seeks their conviction for the crime of "aggression" and is based on the findings of the Chilcot report into the war.
Tony Blair says the people must 'rise up' against Brexit
The newspaper said it had seen legal documents showing Mr Wright has formally asked to join future hearings and for the attempt to prosecute Blair and his top aides to be rejected.
The Attorney General is said to claim the case is hopeless because the crime of aggression does not exist in English law, even though it does exist in international law.
However, the newspaper quoted a 2003 memo from Lord Goldsmith stating: "Aggression is a crime under customary international law which automatically forms part of domestic law."
UK news in pictures

Show all 50
A spokeswoman for the Attorney General would not say whether Mr Wright would oppose the attempted prosecution, but told The Press Association: "He is seeking to intervene in this case because it raises issues about the scope of criminal law."
She added: "It is not unusual for the Attorney General to intervene in these sort of cases in order to represent the public interest."
Register for free to continue reading
Registration is a free and easy way to support our truly independent journalism
By registering, you will also enjoy limited access to Premium articles, exclusive newsletters, commenting, and virtual events with our leading journalists
Already have an account? sign in
Register for free to continue reading
Registration is a free and easy way to support our truly independent journalism
By registering, you will also enjoy limited access to Premium articles, exclusive newsletters, commenting, and virtual events with our leading journalists
Already have an account? sign in
Join our new commenting forum
Join thought-provoking conversations, follow other Independent readers and see their replies