Nigel Farage ally says Austrians rejected far-right because they 'haven't suffered enough rape and murder yet'
Arron Banks lamented the loss of Norbert Hofer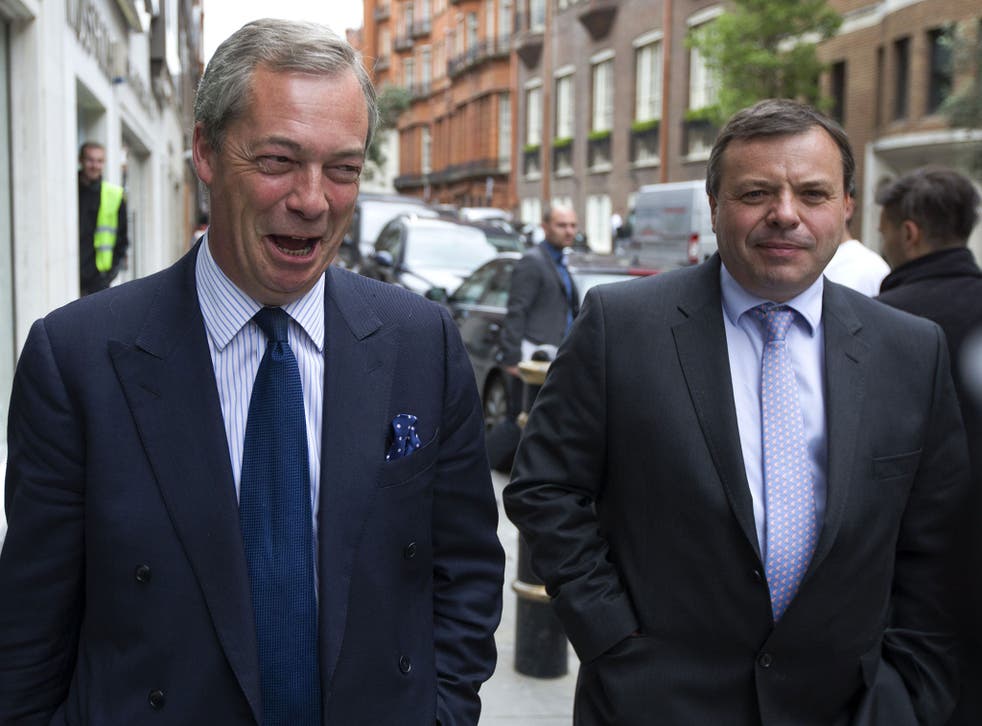 Top allies of Nigel Farage have lamented the defeat of the far-right candidate in the Austrian presidential election.
Arron Banks, a Ukip donor, said he believed Austrians had made the wrong choice because they "haven't suffered enough rape and murder yet".
"You can't always get it right," Mr Banks said in a message posted on Twitter after the result of the election became clear.
Former Farage aide Raheem Kassam meanwhile simply tweeted "Jesus" in response to the news that the left-leaning Alexander Van Der Bellen had taken an unbeatable lead in the crunch vote.
The interventions come after Mr Farage's interventions in the Austrian poll were shunned by Norbert Hofer, the extreme right FPÖ's candidate in the election.
The Ukip leader had suggested that the far-right politician would call a vote on whether to leave the European Union.
Mr Hofer however rejected the suggestion. He said ahead of the poll: "It is not something I want.
"We need to build a stronger union … I would ask Mr Farage not to interfere in internal Austrian affairs."
Mr Hofer has said he believes the religion of Islam has no place in Austria and that a German-speaking part of Hungary – South Tyrol – should be absorbed into Austria.
He carries a Glock semi-automatic pistol, which he claims is necessary to protest himself from immigrants.
The FPÖ – or Austrian Freedom Party – was set up by former Nazi SS officers in the 1950s following their defeat in the Second World War.
The weekend's election was a re-run of an earlier vote, whose result was annulled by a court because of procedural irregularities.
Brexit Concerns

Show all 26
Mr Van Der Bellen, a Green party-affiliated economist who is standing as an independent candidate, also won that poll.
He again won on Sunday by a larger margin with an estimated 53 per cent of the vote.
Join our new commenting forum
Join thought-provoking conversations, follow other Independent readers and see their replies