Autumn statement: Grants for student nurses to be scrapped and replaced with loans
Mr Osborne said scrapping student nurses' bursaries would save around £800 million a year in government spending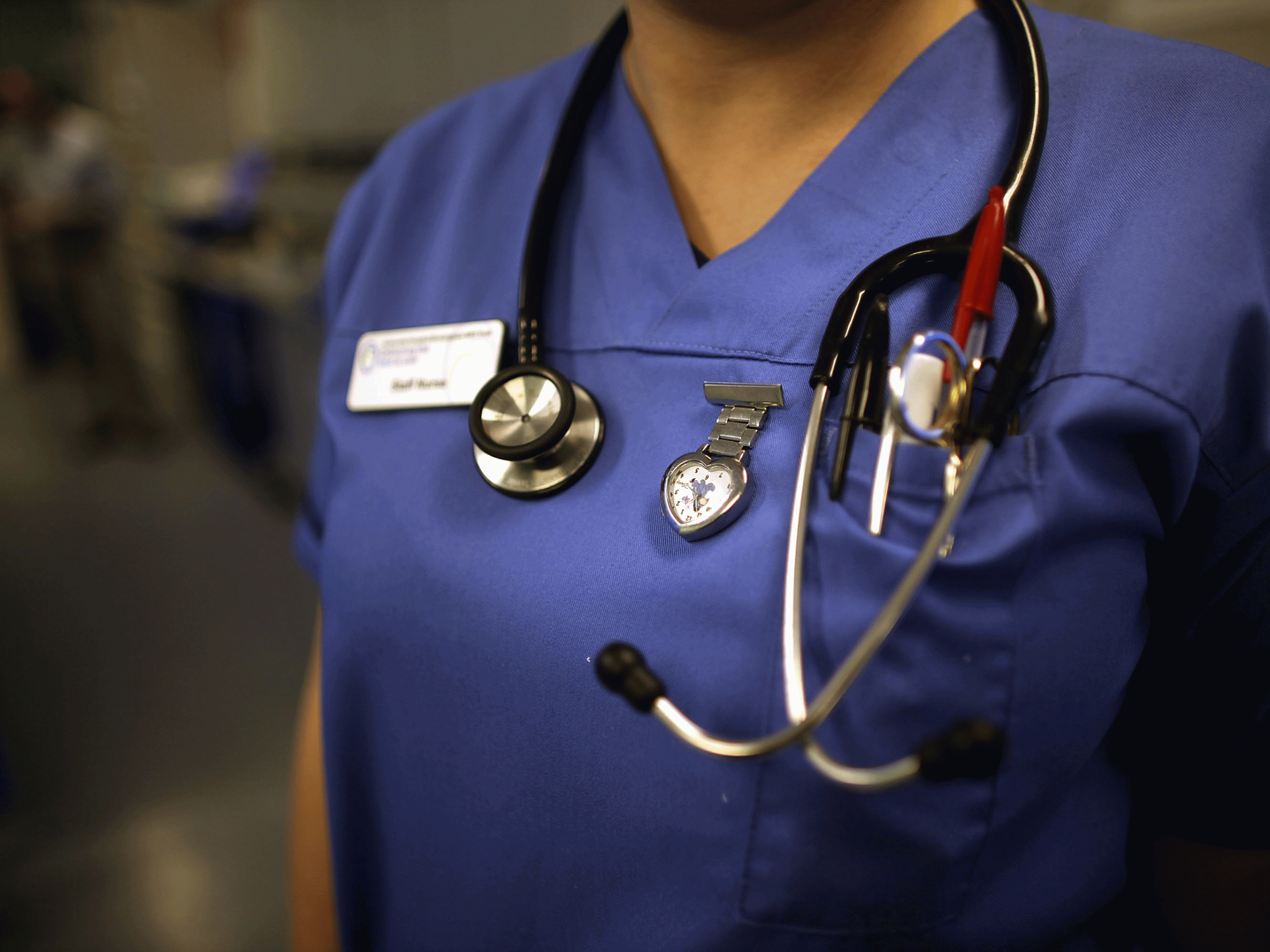 Student nurses will have their tuition fee grants axed and replaced with loans, George Osborne has revealed in this year's autumn spending review.
Mr Osborne announced student nurses will stop receiving bursaries in order to free up around £800 million a year in government spending.
The Chancellor said: "Today there is a cap on student nurses; over half of all applicants are turned away, and it leaves hospitals relying on agencies and overseas staff.
"So we'll replace direct funding with loans for new students – so we can abolish this self-defeating cap and create up to 10,000 new training places in this Parliament."
Janet Davies, the general seceratery and chief executive of the Royal College of Nursing, said the move would place the UK in a "precarious position".
Ms Davies told The Guardian: "Anything that makes people worse off and puts people off from becoming nurses and reduces links between student nurses and the NHS, would be a big loss to our society and puts us in a precarious position."
She added the scrapping of bursaries could deter potential students from taking up nursing, many of whom already owe significant amounts from previous degrees.
The Department of Health currently spends around £826 million a year to fund 60,000 students through their degree courses.
Earlier this month, Mr Osborne's funding plan for the NHS was described as not "workable" by the CEO of the NHS in England, who said it risked derailing the Government's own manifesto promises.
Simon Stevens said negotiations on health funding for the next two years required "considerably more progress" before he could assure patients the NHS had a "genuinely workable" amount of funding.
The NHS has been pledged an £8bn increase in its overall funding by 2020, but Mr Stevens said the basis of his five-year plan was that funding would be 'front-loaded', with most of the extra money arriving in 2016/17 and 2017/18.
Earlier this year UNISON called on healthcare students to be paid, in order to reduce the financial burden placed on many, who are unable to take up part-time jobs due to long training hours.
The plans to axe the bursaries come as the Government remains under fire over junior doctor contracts.
NHS junior doctors in England overwhelmingly voted to strike over proposed changes to their contracts with 98 per cent saying they were prepared to take part in strike action.
Join our commenting forum
Join thought-provoking conversations, follow other Independent readers and see their replies