Autumn Statement: Plans to force nurses to pay tuition fees will 'saddle future generations with even more debt'
Mr Osborne scrapped public funding for students, in a move to create 10,000 extra training places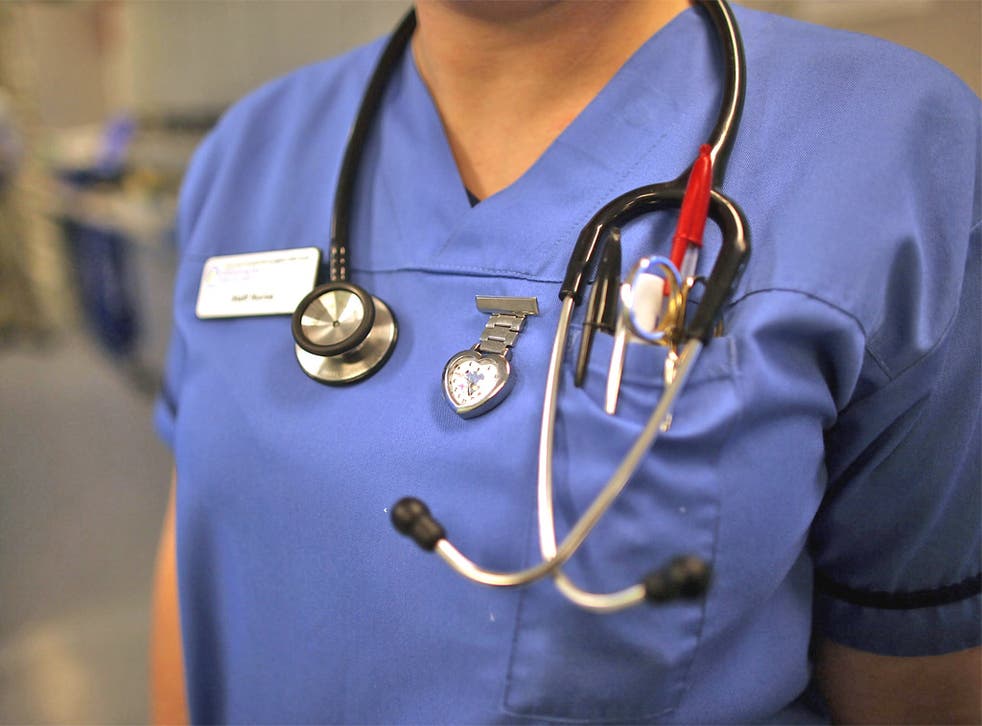 Nurses will be forced to pay tuition fees and living costs as George Osborne scrapped public funding for students in a move to create 10,000 extra training places.
The Chancellor set out plans to "modernise" nurse training by removing the "self-defeating cap" on student nurses which he said meant at least half of all applicants are turned away.
Bursaries used to pay for tuition and living costs will be replaced by direct loans freeing up around £800m a year currently used to fund 60,000 students through their three year degree courses. Mr Osborne said the changes would stop NHS hospitals relying so much on expensive agency staff and having to recruit thousands more nurses from abroad.
The Chief Executive of the Royal College of Nursing said the move would saddle nurses with enormous debt. Students who pay up to £9,000 a year in tuition fees typically graduate with debts of around £50,000.
Janet Davies said: "Whilst today's commitment is positive, student nurses shouldn't be the ones having to pay for it.Student nurses aren't like other students. Half of their time is spent in clinical practice working directly with patients and their families and they have a longer academic year.
"These proposals will saddle future generations of these student nurses with even more debt and financial pressures and unless nurses pay improves, many graduates will never be in a position to pay their loans back."
The 10,000 new places will not be solely for nursing, but also midwifery and "other allied health subjects", according to Autumn Statement documents.
UK news in pictures

Show all 50
The Chancellor also announced an extra £600m in funding mental health. He thanked MPs Norman Lamb and Andrew Mitchell, as well as former No 10 Director of Communications Alastair Campbell, for their work in the "vital area".
Mr Osborne said the money would mean that by 2020 "significantly more people will have access to talking therapies, perinatal mental health services, and crisis care."
Mr Campbell, a prominent supporter of Time to Change, England's biggest programme to challenge mental health stigma and discrimination, told the Independent it was a "significant" policy move from the Chancellor.
"He knew from our Equality4MentalHealth campaign that we would only accept the warm words about a new approach if they were accompanied by new funds," he said.
"The devil is always in the detail but on the surface this is to be welcomed. It suggests that the change to attitudes many have been fighting for under the Time to Change umbrella is really beginning to bear fruit. But my worry has always been if we win the change in attitudes, so that more people open up about mental illness, then the demand for services will grow, and it is important the services are there to meet that demand. Many services have been cut in the past, so I certainly hope this signals the end of that trend."
The NHS budget will rise from £101 billion today to £120bn by 2020-21. Mr Osborne said of the promised £8bn in extra funding by the end of this Parliament the NHS will receive £6bn of it up front next year - a move which Simon Stevens, the NHS England boss, had called for to relieve financial pressures.
Mr Osborne also said he expects the NHS to deliver £22 billion of efficiency savings in England and the DoH has agreed a 25 per cent cut from its Whitehall budget.
Shadow Chancellor John McDonnell said the NHS money "seems to be coming" from nurses training, the public health budget and other aspects of local authority support around care.
He said: "This will be a false economy which will simply cause more burdens to fall on the NHS. All the signs are that we are facing a massive winter crisis in our NHS and yet again we will have to rely upon the professional dedication of our staff."
The Autumn Statement was made as it emerged winter deaths are at their highest since 1999 with an estimated 43,900 excess deaths in England and Wales last winter, figures show.
Register for free to continue reading
Registration is a free and easy way to support our truly independent journalism
By registering, you will also enjoy limited access to Premium articles, exclusive newsletters, commenting, and virtual events with our leading journalists
Already have an account? sign in
Register for free to continue reading
Registration is a free and easy way to support our truly independent journalism
By registering, you will also enjoy limited access to Premium articles, exclusive newsletters, commenting, and virtual events with our leading journalists
Already have an account? sign in
Join our new commenting forum
Join thought-provoking conversations, follow other Independent readers and see their replies