Cameron relies on 'smears and fears', says Miliband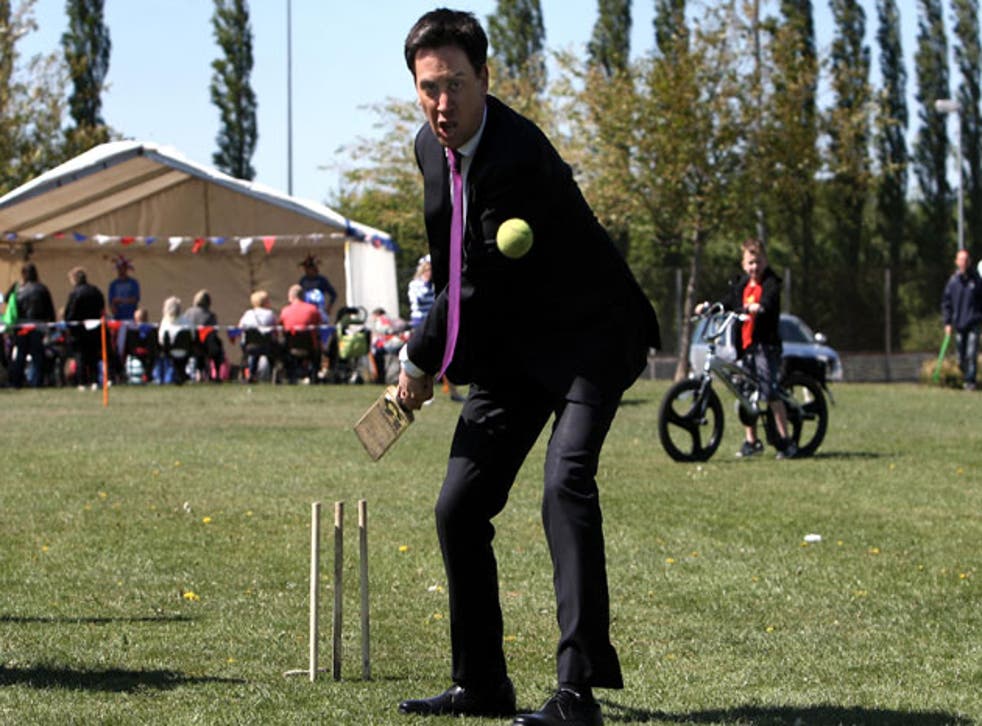 the labour leader, Ed Miliband, denounced David Cameron yesterday for allowing campaigners against electoral reform to resort to the "old-fashioned politics of smears and fears" to scare the public into supporting the status quo.
With 48 hours to the referendum on scrapping the first-past-the-post voting system, both sides will today launch a final drive to win over millions of undecided voters.
Mr Miliband, in a local election campaign visit to Nottinghamshire, accused the Prime Minister of leading a "negative, no-change campaign" against the alternative vote (AV).
Polls suggest the "no" campaign has built a double-digit lead, with Mr Cameron's intervention seen as a crucial in helping to shift public opinion.
Although more than 130 Labour MPs have come out against AV, Mr Miliband insisted his party had always been at its best when it was a "force for political reform". He said: "The antics of Conservatives in the 'no' campaign have underlined why we must persuade people to invest their hopes in a better politics and not succumb to the old-fashioned politics of smears and fears."
The "yes" campaign yesterday released research which it said demonstrated that MPs in safe seats made twice as much from second jobs as MPs in marginal constituencies.
The former MP for Tatton, Martin Bell, said: "First-past-the-post is a moonlighter's charter. An MP in a safe seat, enjoying its benefits, can leave constituency cares behind and seek employment elsewhere."
No to AV made the counter-charge that the £80m cost of staging Thursday's referendum was equivalent to almost 10 per cent of the savings councils were being forced to make.
Register for free to continue reading
Registration is a free and easy way to support our truly independent journalism
By registering, you will also enjoy limited access to Premium articles, exclusive newsletters, commenting, and virtual events with our leading journalists
Already have an account? sign in
Register for free to continue reading
Registration is a free and easy way to support our truly independent journalism
By registering, you will also enjoy limited access to Premium articles, exclusive newsletters, commenting, and virtual events with our leading journalists
Already have an account? sign in
Join our new commenting forum
Join thought-provoking conversations, follow other Independent readers and see their replies