Nick Clegg denounces claims that AV would cost £250m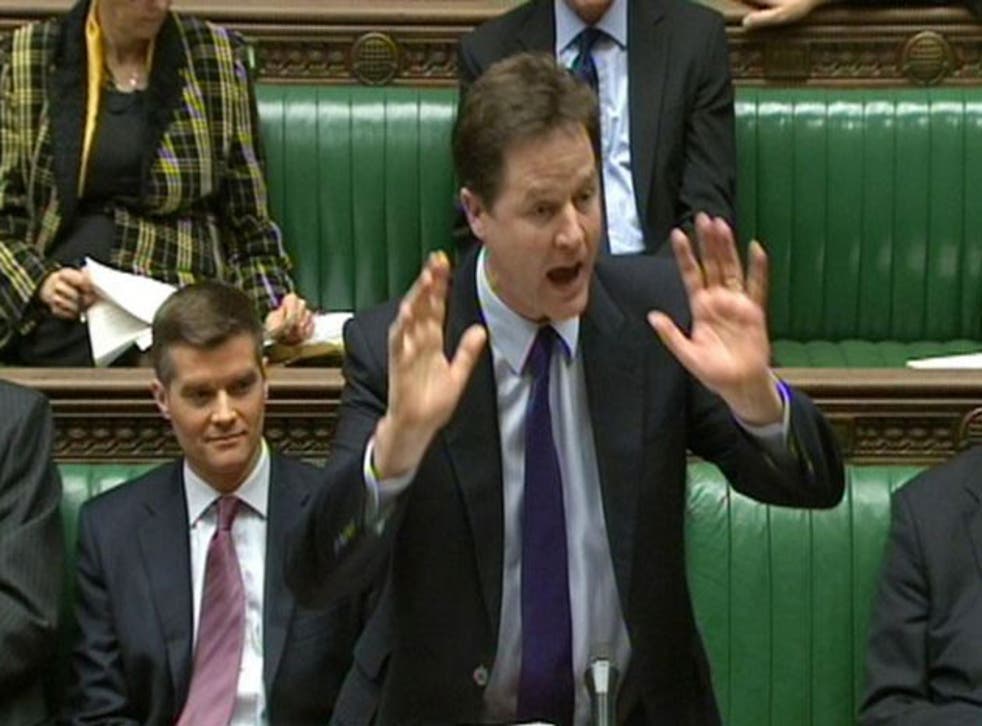 Nick Clegg stoked up the Cabinet row over electoral reform by denouncing claims that switching to the alternative vote system would cost £250m as "complete and utter fiction".
With less than a month to the referendum on scrapping first-past-the-post elections, the Deputy Prime Minister delivered a fierce denunciation of the "No to AV" tactics.
The campaign, backed by senior Tory ministers, has claimed in advertisements that introducing AV would cost £250m, half of which would be the expense of buying electronic counting machines.
But Mr Clegg said there were no plans to buy such devices and put the cost of running the next general election – on either system – at £120m. He told MPs: "This £250m figure is complete and utter fiction."
He added the present system was "self-evidently broken" with many MPs only needing to gain 30 per cent of votes in their constituencies.
"No wonder we had expenses scandals. If you want more duck houses vote 'no', if you want more accountability vote 'yes'."
Register for free to continue reading
Registration is a free and easy way to support our truly independent journalism
By registering, you will also enjoy limited access to Premium articles, exclusive newsletters, commenting, and virtual events with our leading journalists
Already have an account? sign in
Register for free to continue reading
Registration is a free and easy way to support our truly independent journalism
By registering, you will also enjoy limited access to Premium articles, exclusive newsletters, commenting, and virtual events with our leading journalists
Already have an account? sign in
Join our new commenting forum
Join thought-provoking conversations, follow other Independent readers and see their replies