Aylan Kurdi: David Cameron says he felt 'deeply moved' by images of dead Syrian boy but gives no details of plans to take in more refugees
PM insists the UK will 'fulfil our moral responsibilities' in response to Syrian refugee crisis but gave no details of fresh plans to help growing crisis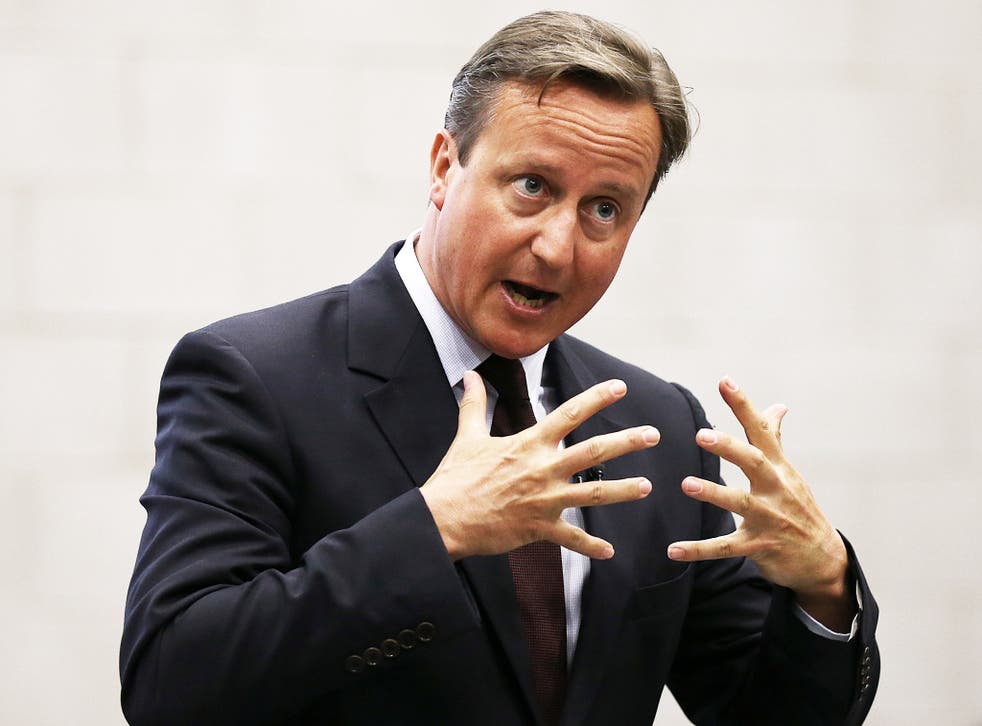 David Cameron has said he felt "deeply moved" by pictures of the dead Syrian boy Aylan Kurdi washed up on a Turkish beach, but he gave no details of any new UK plans to take in more refugees.
The Prime Minister finally broke his silence - 24 hours after the pictures emerged - and coming after The Independent's campaign calling on the Government to take in its fair share of the four million Syrians who have fled their country after the civil war broke out four years ago.
Speaking on a visit to the north east, Mr Cameron said: "Anyone who saw those pictures overnight could not help but be moved and, as a father, I felt deeply moved by the sight of that young boy on a beach in Turkey.
"Britain is a moral nation and we will fulfil our moral responsibilities."
His comments come after Boris Johnson became the most senior Conservative figure yet to call on the UK to do more to alleviate the Syrian refugee crisis.
He said London will face up to is "moral responsibilities" to take in those fleeing persecution who are "plainly in fear of their lives," insisting there must be a distinction between refugees and economic migrants.
He also said it was time to "look harder" at the possibility of military intervention in Syria to "solve the problem at source".
He was speaking shortly after George Osborne became the first member of the Government to comment in public since the images of Aylan Kurdi washed up on a beach emerged on Wednesday.
The Chancellor spoke about how he was "very distressed" when he saw the pictures across the newspaper front pages this morning and hinted that the UK might increase the number of Syrians given sanctuary in the UK, but like Mr Cameron, he gave no fresh proposals over how the Government intends to move forward in its response to the humanitarian crisis that has overflown into Europe.
"We will go on taking people and keep it under review," he told Sky News.
The refugee crisis - in pictures

Show all 70
Join our new commenting forum
Join thought-provoking conversations, follow other Independent readers and see their replies