Ban unpaid internships completely, says Social Mobility Commission
Internships prevent people from poorer backgrounds entering the professions
Andrew Grice
Thursday 16 October 2014 00:03 Comments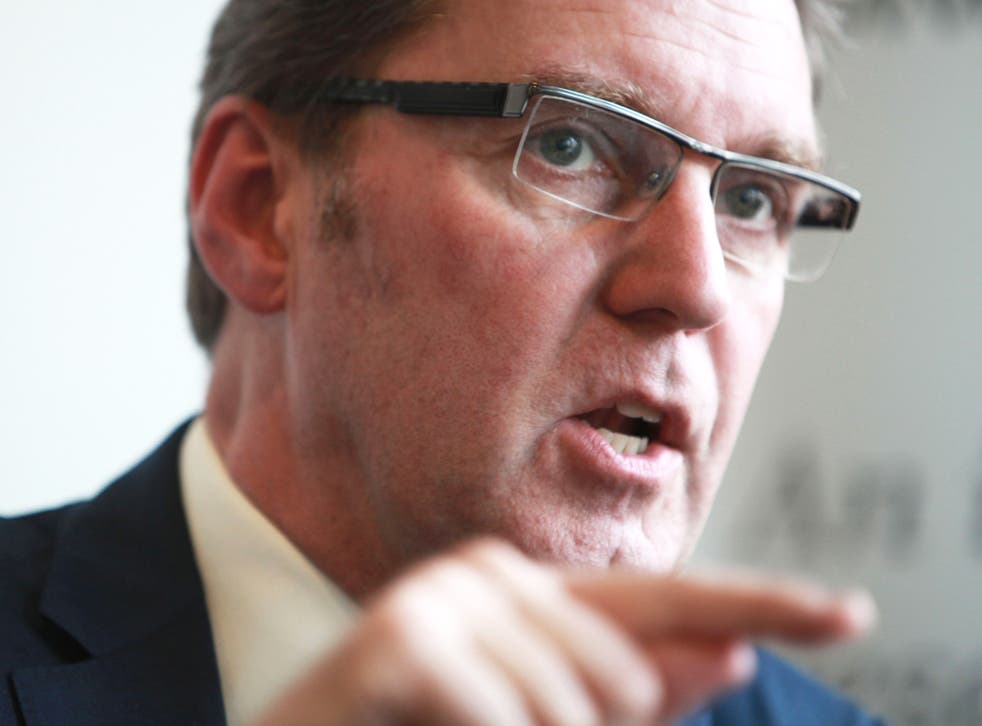 Unpaid internships should be made illegal because they deny careers in the professions to young people from modest backgrounds, the social mobility watchdog will recommend next week.
Research by the Social Mobility and Child Poverty Commission found that professions including the law, the media, medicine and fashion, have rejected pleas by politicians to reduce the number of entrants working for free.
In its second annual "state of the nation" report next Monday, the commission is expected to say that unless there is a sudden change of heart by professional bodies and employers, the new Government elected next May should bring in legislation to ban unpaid internships.
Alan Milburn, the former Labour Cabinet minister who chairs the commission, told The Independent: "Some people can afford to work for free, but many cannot. The current system is blocking out individuals with high potential but modest financial means, from getting on the professional career ladder."
He added: "If the professions are going to be truly representative of the society they serve, then they will have to do more to actively diversify their workforces."
The commission is expected to say that efforts to tackle poverty after the next election must be radically different to the approach pursued by the previous Labour Government and the Coalition.
It believes that the growth of unpaid internships has been the most dramatic change in the professional labour market in the past 15 years. It is worried that the practice reinforces what it has called a "closed shop" in "elitist Britain", and that careers in many professions are based on "who you know, not what you know".
The commission found that 37 per cent of graduates working in the professions had previously worked as interns to get on the first rung of the career ladder. Polling showed that 74 per cent of the public believe that a young person in their family could not afford to take up an unpaid internship, and that 65 per cent of business leaders would welcome a law to ban such appointments.
The watchdog believes the professions are taking advantage of a lack of clarity in the law over whether interns are volunteers or workers who qualify for the national minimum wage. In 2012, there were 3,750 complaints about interns not being paid the minimum wage but only 60 cases were investigated.
Mr Milburn said the professions have the "headroom" to ensure they take on people from different backgrounds because about two million professional jobs are expected to be created between 2015-20.
In a report in August, the commission said employers should advertise work experience and pay internships. In journalism, it said, 83 per cent of new entrants do internships, for an average of seven weeks, and that 92 per cent of these are unpaid, which might be freezing out people from less advantaged backgrounds.
The commission has said there is no chance of the Government hitting its target to abolish child poverty by 2020, warning that the number of children growing up in poor families could rise to 3.5 million by then.
Case study: The publishing intern
Beulah Devaney, 27, from Newcastle, moved to London in 2010 and started interning in publishing.
I also worked two other jobs; as a waitress and a library assistant.
What I learnt from having two jobs and multiple internships was that there was no place for me in literary publishing unless I could work for free, full time, for six months at least.
I don't think interning has to be exploitative: it can be a fantastic experience for both sides – it's when it's never-ending that it becomes problematic.
In publishing the attitude seems to be that you have to prove how much you love the industry by interning as much as possible, staying late each night and being perpetually grateful that you've been allowed to work a full-time job for months without pay, a pension, sick leave, holidays or job security.
I don't work in publishing any longer but still keep up to date with industry news and would have loved to have been part of that world.
Register for free to continue reading
Registration is a free and easy way to support our truly independent journalism
By registering, you will also enjoy limited access to Premium articles, exclusive newsletters, commenting, and virtual events with our leading journalists
Already have an account? sign in
Join our new commenting forum
Join thought-provoking conversations, follow other Independent readers and see their replies