Bank bonuses ceiling under fire already
Critics line up to denounce parliamentary commission report before it's even published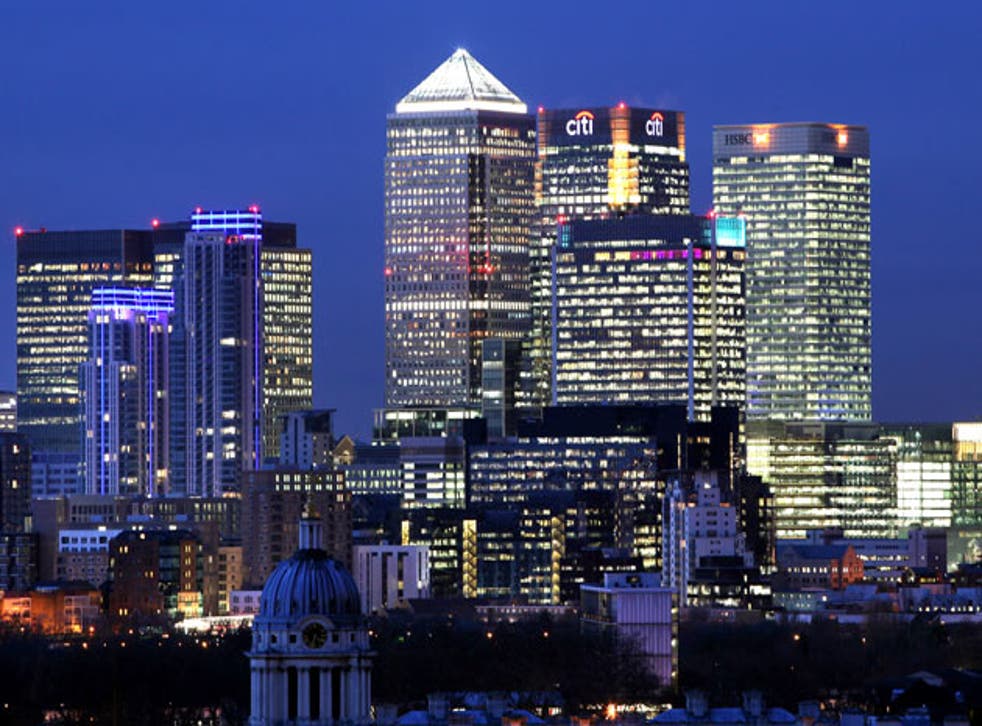 A landmark report on British banking was under fire yesterday before it was even published, as critics claimed its call to defer bankers' bonuses for up to a decade was "unworkable" and could not be accepted by the Government.
The Parliamentary Commission on Banking Standards is expected to call this week for the compulsory "deferment" of performance bonuses, when it publishes its blueprint for cleaning up the financial sector. At present, bonuses are usually spread over one to three years, depending on the bank.
Members of the commission believe that the dramatic move would make bankers behave more responsibly and avoid risks that could threaten the long-term stability of their institutions. But the call for the payment of bonuses to be phased over a "business cycle" – which could take anything up to 10 years – received a cool reception from financial experts and politicians who claimed it would do little to tackle the anger felt by many towards "fat-cat" bankers.
Sources close to the Business Secretary, Vince Cable, said he was unlikely to endorse a policy that imposed a single target on every bank in the City. Lord Oakeshott, the Liberal Democrat former Treasury spokesman, said both the taxpayer-backed Royal Bank of Scotland and Lloyds were full of "grossly overpaid public servants" who had failed to lend properly and should not be paid bonuses at all, while the other banks should be left to run their businesses freely.
"Clearly, you can't have a one-size-fits-all approach to this," he said. "For example, HSBC is a well-capitalised bank. I can't see how you can use public policy to [effectively] ban that bank from giving bonuses."
The commission, which is made up of a cross-party group of MPs and peers, plus the Archbishop of Canterbury, has spent six months taking evidence from financial professionals, advisers and academics on the state of the financial sector.
A senior member of the panel said the deferment of bonuses had been an "obsession" of Labour members, who repeatedly asked questions relating to it during their hearings.
Sir David Walker, a former specialist adviser to the Treasury Select Committee, suggested that bonuses could be deferred for three to five years. But he added: "I think that if it were longer and, for senior executives, if there was a mandate that you hold on to some part of the stock that is given to you as part of your remuneration until the point of retirement … that is an attractive proposition."
Andy Haldane, executive director for financial stability at the Bank of England, said deferring for three to five years was "much too short to cover the cycle in finance that now operates". He told the commission: "The HSBC model of deferral until retirement strikes me as a much better balance in aligning the interests of staff with those of the customers and the broader stakeholders."
Prem Sikka, professor of accounting at Essex University, who gave evidence to the commission, said: "Deferral of bonuses is not a cure for fat-cattery. The execs may not be able to immediately collect the bonuses but they can borrow against the amounts, thus giving them immediate cash."
Additional reporting by Beren Cross
Register for free to continue reading
Registration is a free and easy way to support our truly independent journalism
By registering, you will also enjoy limited access to Premium articles, exclusive newsletters, commenting, and virtual events with our leading journalists
Already have an account? sign in
Register for free to continue reading
Registration is a free and easy way to support our truly independent journalism
By registering, you will also enjoy limited access to Premium articles, exclusive newsletters, commenting, and virtual events with our leading journalists
Already have an account? sign in
Join our new commenting forum
Join thought-provoking conversations, follow other Independent readers and see their replies