Bankers could face jail after report urges the Government to introduce new criminal offence for reckless management
Tougher punishments proposed to prevent another banking crisis
James Moore
,
Nigel Morris
Wednesday 19 June 2013 17:34 Comments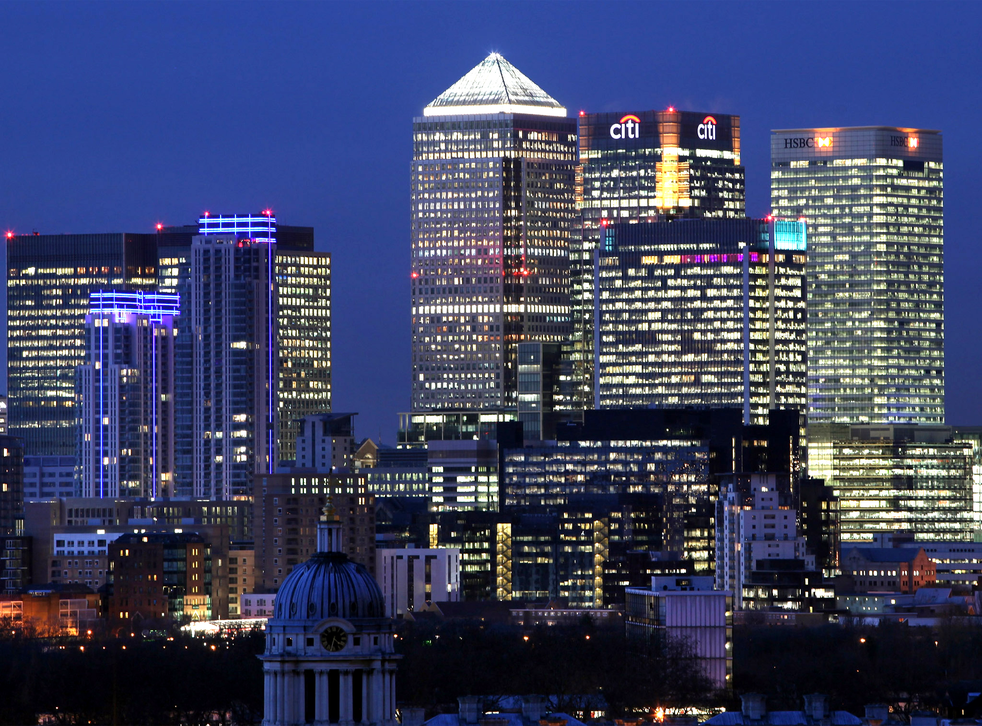 Britain's banking bosses should face jail if their decisions force fresh bailouts, the Parliamentary Commission on Banking Standards says today.
The commission's hotly anticipated report urges the Chancellor, George Osborne, to oversee the creation of a new offence of "reckless misconduct in the management of a bank".
Were such an offence in place in the aftermath of the financial crisis, several banking leaders could have faced prosecution.
The parliamentary commission, which was established by Mr Osborne to reform banking after the Libor scandal, describes the failure of senior financiers to accept blame for their actions as "dismal". It says new rules are required to force executives to take proper responsibility.
The report also calls for a new licensing regime for bankers, underpinned by strict rules to ensure traders and even branch staff who mis-sell financial products are faced with the full force of penalties open to Britain's financial watchdogs.
The commission also recommends sharp increases in the fines levied on miscreant banks and bankers to bring penalties more closely in line with those imposed by American watchdogs, who hit HSBC with a record fine of nearly $2bn (£1.3bn) when they accused it of being a conduit for dirty money.
The report is released as Mr Osborne is expected to signal the first steps in selling off the Lloyds Banking Group and the Royal Bank of Scotland in his annual Mansion House speech this evening.
He will not set out a firm timetable and will insist that taxpayers should get their money back. The last government spent £45bn bailing out RBS and a further £20bn rescuing Lloyds from disaster. Explaining the decision to introduce harsh new penalties, the report says: "One of the most dismal features of the banking industry to emerge from our evidence was the striking limitation on the sense of personal responsibility and accountability of the leaders within the industry for the widespread failings and abuses over which they presided. Ignorance was offered as the main excuse."
It says this was "not always accidental", accusing leading bankers of "donning the blindfolds".
Under the proposed new regime, top bankers would in some cases have to prove how they were not responsible for rule breaches to avoid sanctions, rather than forcing regulators to make a case against them.
And when bankers change jobs they will be ordered to sign off on all the risks they are leaving for successors. If any are not highlighted, they will lose deferred bonus money, which could be held back for as long as a decade.
The commission lambasts the industry for pushing pay levels back up towards pre-crisis levels.
However, while the report blames pay policies and levels for encouraging bad practice, it rejects the European Union's plans for a cap on bonuses at 100 per cent of basic pay or 200 per cent if shareholders approve.
It says: "Public anger about high pay in banking should not be dismissed as petty jealousy or ignorance of the operation of the free market. Rewards have been paid for failure. They are unjustified."
Andrew Tyrie, the Conservative MP who chaired the cross-party committee, said: "Recent scandals, not least the fixing of the Libor rate that prompted Parliament to establish this commission, have exposed shocking and widespread malpractice.
"The health and reputation of the banking industry itself is at stake. Many junior staff who may have done nothing wrong have been impugned by the actions of their seniors. This has to end."
He also warned ministers and regulators not to shirk the task: "It is not just bankers that need to change. The actions of regulators and governments have contributed to the decline in standards.
"Governments need to get on with the job of implementing these reforms. Regulators and supervisors need rigorously to enforce them.
"High standards will strengthen Britain as a global financial centre. International co-ordination, while desirable, should not be allowed to delay reform. We must get on and do what is right for the UK."
However, top bankers were aghast at some of the recommendations, particularly the new criminal offence.
One told The Independent: "What they have to remember is you will still have to attract top people to come in and run these institutions. What are you going to do with this offence? Prosecute a banker who made a good- faith bad business decision. Where does it end? Are you going to do the same to the supermarkets over the horse-meat scandal?"
The onus will now be on the Government to decide which of the recommendations will go forward as amendments to its Banking Reform Bill. However, Mr Tyrie believes some of the reforms, such as the new criminal offence, could be taken out and introduced as a separate Bill.
A Treasury spokesman last night promised a "swift response" to the Bill before the summer recess.
"The Government welcomes the Parliamentary Commission on Banking Standards' report. It's a very impressive piece of work. There are many recommendations in it which will help the Government's plan to create a stronger and safer banking system.
"We agree with the commission when it says, 'High standards in banking should not be a substitute for global success. On the contrary, they can be a stimulus to it'."
In his Mansion House speech, Mr Osborne is likely to suggest that Lloyds is closer to a return to the private sector and that the Treasury favours selling the state's 39 per cent stake in the bank by the general election in 2015.
He told BBC Radio 4 yesterday: "We want to return these banks to private ownership. It's not a good thing for Britain to be owning these large banks.
"Second, we want to make sure the taxpayer gets value for money. We put a lot of our money into these banks; we want to get the money back."
The Chancellor said Lloyds held more current accounts, and lent more money for mortgages, than any other bank, while RBS was among the country's biggest lenders. "These are incredibly important institutions, and I want them doing anything they can to support the British economy, as we move from this rescue phase to the recovery phase."
Mr Osborne will also call for the banks to step up lending to small business as he paints a cautiously optimistic view of Britain's economic health.
City trader charged over Libor scandal
A City trader has been charged with offences of conspiracy to defraud in connection with the investigation by the Serious Fraud Office (SFO) into the manipulation of the Libor interbank lending rate.
The former UBS and Citigroup trader Tom Hayes, 33, from Surrey, was one of the three individuals arrested in December by officers from the SFO and City of London Police.
He attended Bishopsgate police station yesterday morning where he was charged with eight counts of conspiracy to defraud.
He is set to appear before Westminster Magistrates' Court at a later date.
The SFO said its investigation into the manipulation of Libor continues. PA
Register for free to continue reading
Registration is a free and easy way to support our truly independent journalism
By registering, you will also enjoy limited access to Premium articles, exclusive newsletters, commenting, and virtual events with our leading journalists
Already have an account? sign in
Join our new commenting forum
Join thought-provoking conversations, follow other Independent readers and see their replies