Barclay brothers lose legal fight over the future of Sark
Telegraph owners lose expensive constitutional battle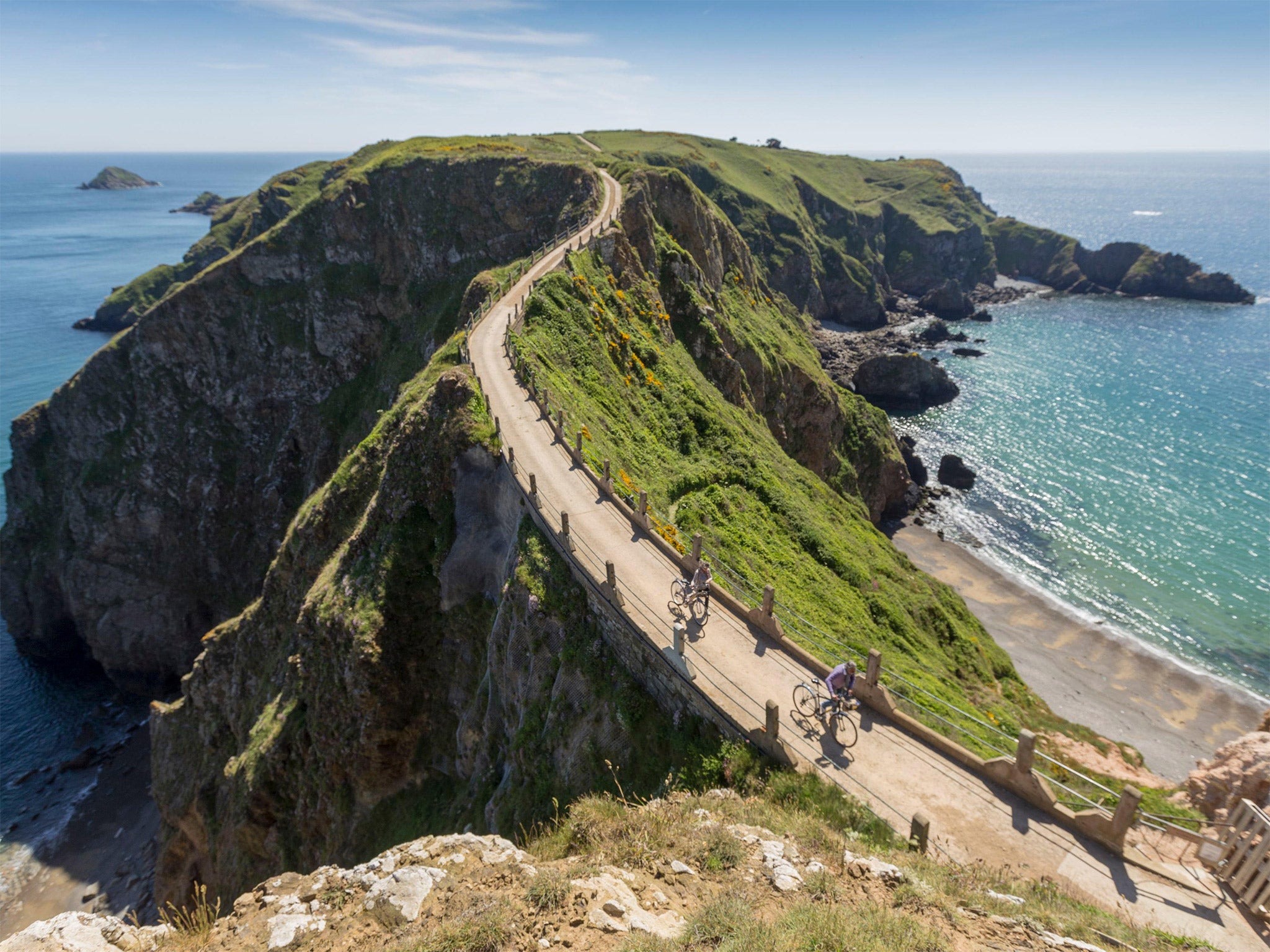 The Barclay brothers, billionaire owners of the Ritz Hotel and the Daily Telegraph, have lost an expensive constitutional battle over the governance of the tiny Channel Island of Sark.
In their latest attempt to shape the island's embryonic democracy, Sir David and Sir Frederick had taken their fight to the Supreme Court, arguing that the "dual role" of the island's chief judge and de facto president were incompatible with European human rights laws enshrining the independence of the judiciary.
The wealthy 79-year-old twins have been embroiled in simmering tensions with elected representatives on the island, whose 600 inhabitants held their first democratic elections in 2008 following 400 years of feudalism.
The brothers, who live in a mock Gothic castle on the neighbouring island of Brecqhou, have alleged there is "no true democracy" on Sark, while others have accused them of trying to "turn the island into a personal tax haven through propaganda and coercion".
The complex jurisdictional legal battle ended yesterday when lawyers for the Justice Secretary Chris Grayling successfully appealed an earlier victory in the UK courts by the Barclays.
The twins had argued that the dual office of Seneschal, the president of the island's parliament – known as the Chief Pleas – and the chief judge were incompatible with the European Convention of Human Rights.
The settlement between the UK and Sark – one of its Crown Dependencies – was explored in detail by the court. Eventually a panel of Supreme Court judges, including Lord Neuberger and Lady Hale, upheld the appeal by Mr Grayling, ruling that the Barclays' earlier success was invalid as there was no jurisdiction to review the matter.
Earlier this year, a report by a House of Commons committee said tensions between the twins and elected representatives on the island threatened to blight its future.
The MPs said that conseillers – their political counterparts on the tiny island – felt they were being targeted by threats of legal action and subjected to "intimidating attacks" in a newsletter edited by an associate of the twins.
In the seminal 2008 election that marked the end of feudal rule, the Barclays did not stand for election, or even vote, but published a glossy manifesto supporting nine approved candidates.
Join our commenting forum
Join thought-provoking conversations, follow other Independent readers and see their replies