Baroness Warsi resigns: Twitter backlash as Tory MP Michael Fabricant accused of suggesting Gaza is 'a Muslim issue'
The former party whip insisted David Cameron was 'right on Gaza'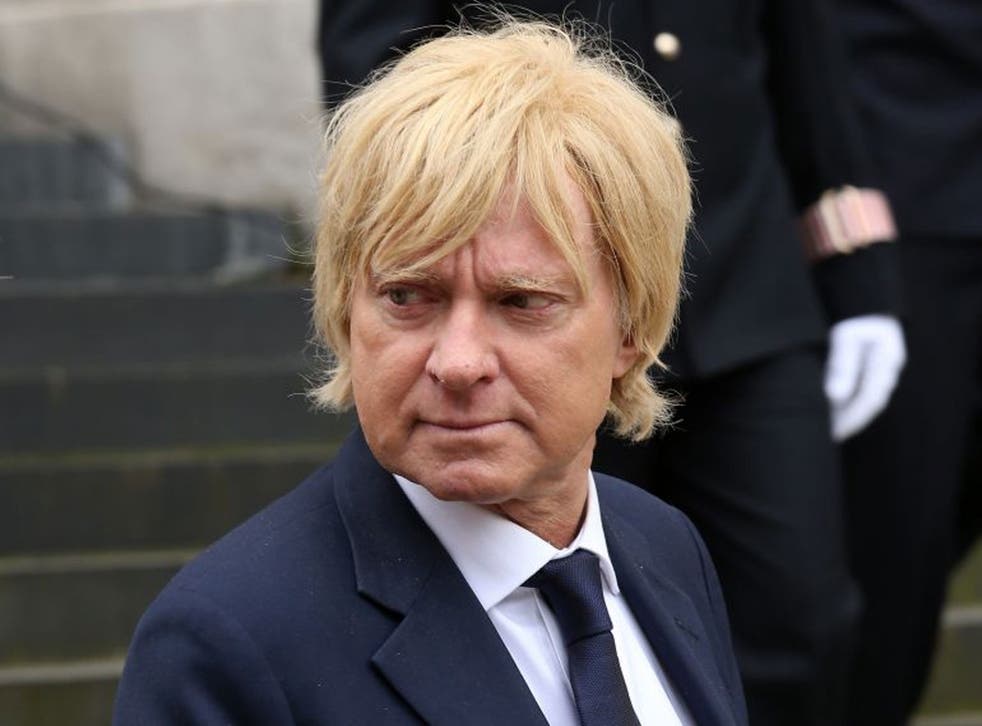 The Conservative MP Michael Fabricant has been criticised after appearing to suggest that Baroness Warsi's resignation over the conflict in Gaza was a "Muslim issue".
Lady Warsi, a senior Foreign Office minister as well as being minister for faith and communities, resigned today because of the Government's "morally indefensible" approach to the Israeli-Palestinian fighting.
The former Tory chair became the UK's first female Muslim cabinet minister when Mr Cameron took office in 2010 – but as recently as this Saturday hit out at those who label her based on religion when she discusses foreign affairs.
She tweeted: "If I have a view on the economy I'm a Tory, on the NHS I'm a Tory but on foreign policy it's because I'm Muslim!"
Giving his response to Lady Warsi's resignation on Twitter this morning, Mr Fabricant wrote: "Sad @SayeedaWarsi has gone. I was her whip when Party Chairman & know she has v strong views on Muslim issues. But DC [David Cameron] is right on Gaza."
The Tory MP's reaction provoked an almost immediate backlash online, with many criticising the apparent suggestion that Gaza is among the "Muslim issues" on which Lady Warsi "has v strong views".
Martin Lennon responded: "Wow. @Mike_Fabricant just described #Gaza as a 'Muslim issue'. So we should only care about dead children if they're Christian? Sickening."
Shelina Janmohamed wrote: "This is not a 'Muslim issue'. This is a matter of human conscience for everyone."
Gary Spedding said: "Sounds to me as though you're trying to suggest that Gaza is a 'Muslim issue' and that's why [Lady Warsi] resigned."
As the row escalated, Ms Janmohamed said it showed Mr Fabricant was "out of touch with human conscience, popular opinion and the facts".
The MP later responded to the criticism on Twitter, saying: "Gaza is certainly NOT a 'Muslim issue'. It is indeed a humanitarian issue." To those who interpreted his original post differently, he said: "Suggest u reread [sic]."
And speaking to The Independent, the Mr Fabricant said: "It is unfortunate that people chose to conflate two separate issues in my tweet: the Gaza conflict and my knowledge of Sayeeda's interest in Muslim matters.
"Sayeeda's decision to resign over Gaza is unfortunate, I have huge regard for her talents, and know that it was because of the humanitarian crisis in Gaza that prompted her to do so.
"But in the same 140-character tweet, I also said I believe the Prime Minister's approach is right. Despite the huge death toll, the monopoly of virtue and evil is not held by any one side and Hamas has much to answer for in their attacks against Israel before the current crisis began, their use of civilians as a human shield, and their refusal to accept the very existence of the State of Israel."
In pictures: Israel-Gaza conflict

Show all 124
The conflict in Gaza has now seen more than 1,800 Palestinians killed, many of them civilians, while 64 soldiers and three civilians have died on the Israeli side.
Explaining her resignation over the conflict, Lady Warsi wrote to the Prime Minister: "My view has been that our policy in relation to the Middle East peace process generally but more recently our approach and language during the current crisis in Gaza is morally indefensible, is not in Britain's national interest and will have a long-term detrimental impact on our reputation internationally and domestically."
Register for free to continue reading
Registration is a free and easy way to support our truly independent journalism
By registering, you will also enjoy limited access to Premium articles, exclusive newsletters, commenting, and virtual events with our leading journalists
Already have an account? sign in
Register for free to continue reading
Registration is a free and easy way to support our truly independent journalism
By registering, you will also enjoy limited access to Premium articles, exclusive newsletters, commenting, and virtual events with our leading journalists
Already have an account? sign in
Join our new commenting forum
Join thought-provoking conversations, follow other Independent readers and see their replies