Baroness Warsi resigns over Gaza conflict saying she 'can no longer support Government policy'
Warsi was a senior Foreign Office minister and the Minister for Faith and Communities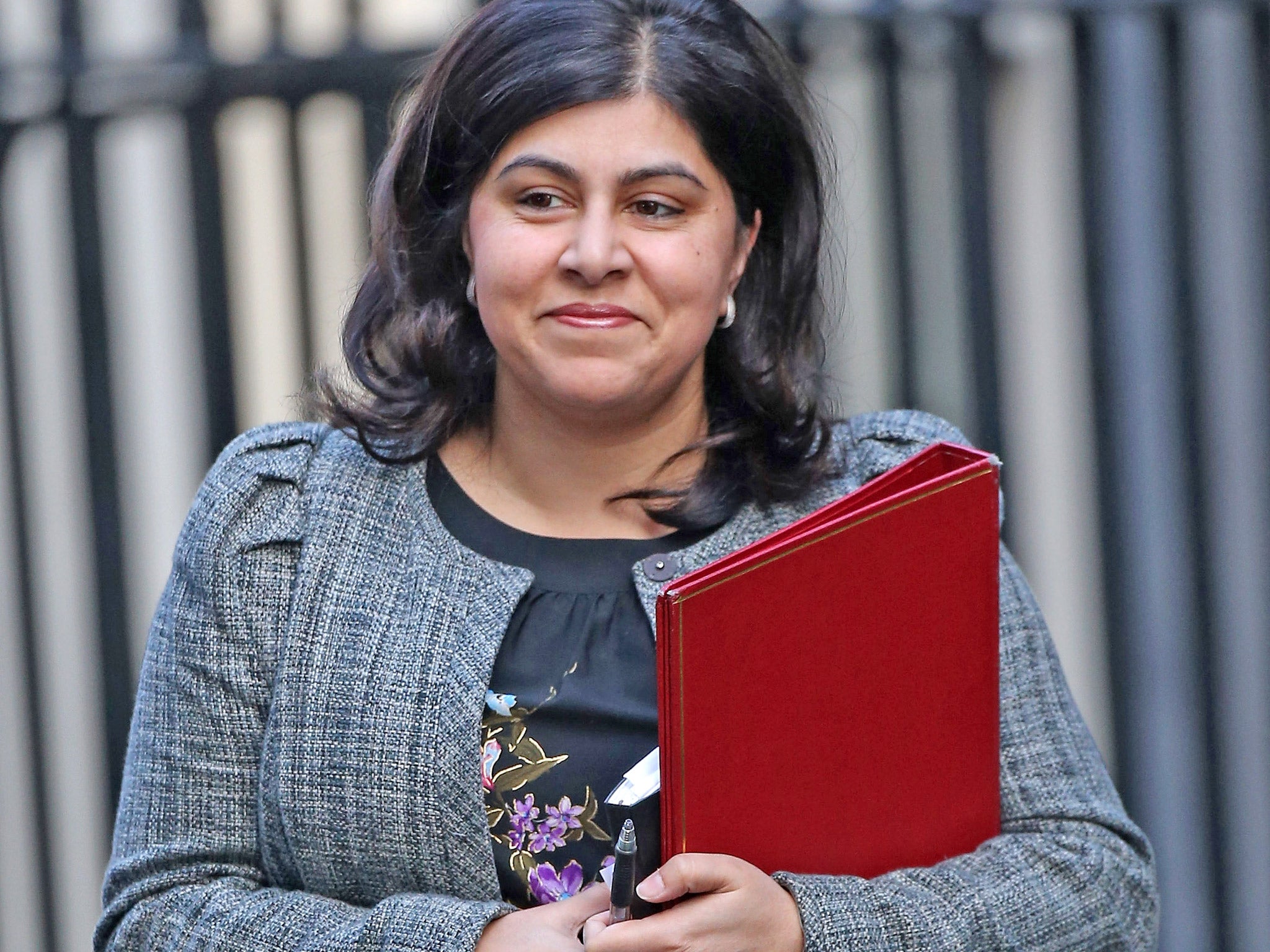 The senior Foreign Office minister Baroness Warsi has resigned over David Cameron's stance on the Gaza conflict.
Announcing her resignation this morning, the former Chair of the Conservative Party said that she had written to the Prime Minister "and tendered [her] resignation".
"I can no longer support Government policy on Gaza," she wrote.
In her letter to Mr Cameron, Lady Warsi said that the Government's approach to the Israeli-Palestinian conflict had been "morally indefensible" and not "in Britain's national interest".
With the Prime Minister currently out of the country on holiday, the strongest reaction from his Government to the resignation was issued by George Osborne.
The Chancellor appeared critical of Lady Warsi's judgment, saying: "This is a disappointing and frankly unnecessary decision. The British Government is working with others in the world to bring peace to Gaza and we do now have a tentative ceasefire which we all hope will hold."
The resignation is a significant setback for Mr Cameron, who has faced criticism for failing to condemn Israel's military action in Gaza and its recent apparent air strike on a UN-run school in Rafah more forcefully.
The Rafah shelling, which killed at least 10 Palestinians - four of whom were children aged between five and 12 - provoked recriminations from around the world, including the UN and US.
The Prime Minister said it was "right" to condemn the air strike, but stopped short of endorsing UN Secretary-General Ban Ki-Moon's description of the attack as a "moral outrage and a criminal act".
A Downing Street spokesperson said today: "The Prime Minister regrets that Baroness Warsi has decided to stand down and is grateful for the excellent work that she has done both as a Minister and in Opposition.
"Our policy has always been consistently clear - the situation in Gaza is intolerable and we've urged both sides to agree to an immediate and unconditional ceasefire."
On 24 July, more than two weeks into the current conflict that has seen more than 1,800 Palestinians killed, she wrote: "Can people stop trying to justify the killing of children. Whatever our politics there can never be justification, surely only regret #Gaza."
She wrote in her resignation letter: "My view has been that our policy in relation to the Middle East peace process generally but more recently our approach and language during the current crisis in Gaza is morally indefensible, is not in Britain's national interest and will have a long-term detrimental impact on our reputation internationally and domestically."
Labour was quick to respond to the news. Sadiq Khan, the shadow Justice Secretary, said it was "very courageous of my brave friend Sayeeda Warsi to resign over this Government's inexplicable silence and total weakness on the Gaza crisis".
Ed Miliband has previously criticised the Prime Minister for failing to send a "clearer message to Israel" over the conflict.
On Saturday, the Labour leader said it was "wrong" of Mr Cameron not to publicly oppose Israel's incursion into Gaza, adding: "His silence on the killing of hundreds of innocent Palestinian civilians caused by Israel's military action will be inexplicable to people across Britain and internationally."
In pictures: Israel-Gaza conflict
Show all 124
Responding to Lady Warsi's resignation today, fellow Conservative peer Lord Deben described her as a "class act in the House of Lords upon whom [the] Government relies".
"[The] Government will miss her command of the subject and of the House. She is a significant loss on a real matter of principle," he said.