BBC gender pay gap: 170 female employees demand apology over salary differences and 'culture of discrimination'
Broadcaster under fresh pressure over equality as Director-General Tony Hall prepares to be grilled by MPs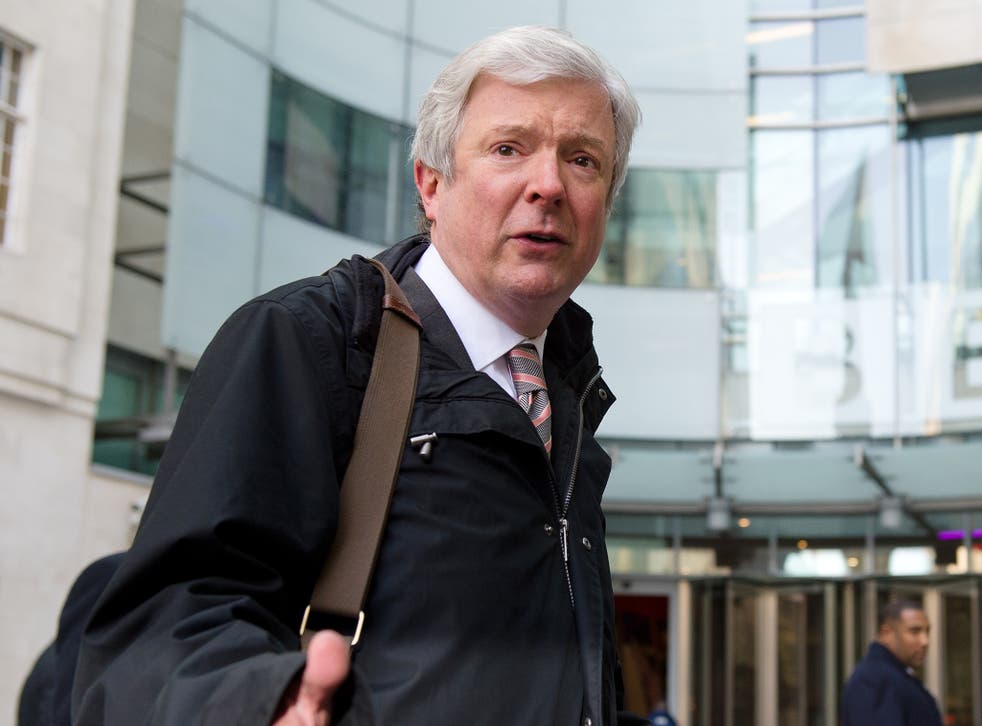 170 female BBC employees have accused the broadcaster of a "longstanding breach of trust, transparency and accountability" over gender pay inequalities and demanded a public apology.
In a submission to an influential parliamentary select committee, the BBC Women group said the corporation was breaking equality laws as a result of a "culture of gender discrimination".
While recent disclosures have revealed a significant gender pay gap among the BBC's top stars, the group said the same exists across all levels of the corporation.
The Digital, Culture, Media and Sport (DCMS) Committee will grill Tony Hall, the BBC Director-General, on Wednesday as part of its inquiry into BBC pay. Carrie Gracie, the broadcaster's former China Editor who resigned earlier this month over pay inequality, will also be questioned.
It comes after The Independent revealed MPs' concern that the BBC is using non-disclosure agreements to "silence" victims of gender discrimination and harassment. In addition to the DCMS Committee, the Women and Equalities Committee is also looking at the issue.
Since the BBC was forced to admit to gaping pay discrepancies, the National Union of Journalists (NUJ) has taken up the cases of more than 120 female BBC employees who believe they are being paid unfairly in comparison to male colleagues.
A recent audit found the BBC has a gender pay gap of 9.3 per cent. However, BBC Women said the problem was not just a disproportionate number of men in higher-paid roles but the fact that many women are being paid less than male counterparts in exactly the same jobs.
In written evidence to the DCMS Committee, they said: "BBC Women are very concerned that this publicly funded body is perpetuating a longstanding breach of its stated values of trust, transparency and accountability. We believe the BBC must put these matters right by admitting the problem, apologising and setting in place an equal, fair and transparent pay structure."
They added: "For many years women at all levels and in all grades and positions in the BBC both on and off air, staff and freelance, working in the UK and abroad had suspected they were not being paid equally – even when management expressly assured them they were."
"Following the publication of the list as women began to come together, sharing salary details with each other and with some male colleagues, a shocking picture of illegal pay discrimination and obfuscation began to emerge."
Suggesting the pay gap is part of a wider problem, they said: "Behind the headline and most important issue of equal pay at the BBC we believe there is a wider culture of gender discrimination which can be seen in the patterns of promotion, especially after women take maternity leave.
"Too often talented BBC women are overlooked in favour of male colleagues or outsiders brought in – sometimes at inflated rates – without the appointment being made through any transparent appointment process. Older women worry about their futures at the BBC and younger ones about their chances of career promotion.
The group also criticised the BBC for not consulting them on a largescale review of pay inequality.
"Despite repeated requests to Lord Hall, the Director General, there has been no consultation with us on this review and no clarity around the people included in it", they said. "Therefore women at the BBC can have no confidence in the review's conclusions."
The submission included testimony from a number of female BBC employees.
One national radio reporter said she had discovered that two men with less experience than her were being paid 25 per cent more per programme for some trial presenting shifts.
She said: "Then I found out that the existing male presenter was being paid 50% more than me per programme. When I asked for pay gap to be corrected the line manager told me "the BBC doesn't do equal pay", and that in raising the issue I was being "aggressive". I refused to back down and eventually was given the same rate as my male colleague and it was backdated.
Carrie Gracie on quitting the BBC over equal pay: There is a 'hunger for an equal, fair and transparent pay system'
A different reporter said: "My full time equivalent salary for making identical programmes is about half my male counterpart. I challenged my grade and asked for an equal pay review. The BBC took months to deal with my enquiry and refused to recognise that it was a claim for my legal right to equal pay for equivalent work.
"Eventually I was offered a series of increases adding up to a total of between 20-25%, with minimal back pay, which I felt I had no option but to accept because of the stress involved. It has brought me nowhere close to the salary of my male colleague.
In a separate submission to the committee, the NUJ accused the BBC of "unnecessary secrecy, a lack of transparency and widespread misuse of managerial discretion" that it said had "enabled a culture which has clearly normalised an approach to pay that the NUJ believes to be discriminatory and unlawful".
It said the cases it is fighting on behalf of members are not limited to gender pay inequalities but also include "complaints of related discriminatory practices, such as unlawful pay disparities on grounds of race, discrimination against women returning to work after periods of maternity leave, and discrimination against part-time workers and/or those who request flexible working".
Mr Hall is likely to be quizzed on the claims when he appears in front of the committee on Wednesday.
Its chair, Damian Collins, said: "The Equality Act 2010 states that men and women must be paid the same for doing the same work, like work and work of equal value. Yet the evidence we are publishing today highlights many cases where the BBC has failed to meet these requirements.
"There are also complaints of a culture relating to pay and contracts within the organisation that is unnecessarily secretive and lacking transparency. This has led not only to large pay disparities between people doing essentially the same work, but has also seen some BBC Women being required to work under inferior contracts, and so denied access to benefits like sick pay and maternity leave.
"It is clear that the BBC still has a big problem in terms of gender pay. Whilst a few big names on high salaries have been the focus of media attention in recent weeks, we are concerned to see evidence suggesting a much deeper cultural problem that exists."
Matt Hancock says the BBC have a particular responsibility to act on equal pay
A BBC spokesperson said: "We look forward to an informed debate at the select committee based on all the facts.
"The BBC is committed to equal pay, and we don't accept the assertion we have not been complying with the Equality Act, nor do we offer inferior contracts based on someone's gender or race.
"We employ people in a wide variety of different ways, from fully employed to freelancer, often to suit the individual, and different types of contracts come with different benefits.
"We want to help women progress in their career and have set out ambitious targets to close the gender pay gap, as well as for half of roles on air and in senior management to be filled by women. We've also set out action to achieve them.
"We have already set out how we plan to deliver real pay transparency for our staff, and today we'll publish proposals to significantly change how we manage on-air pay so we have a clear, transparent and fair system for the future."
Join our new commenting forum
Join thought-provoking conversations, follow other Independent readers and see their replies