Poorest pensioners to lose hundreds of pounds a year in 'new bedroom tax'
One housing association says pensioners in the North could lose £1,700 a year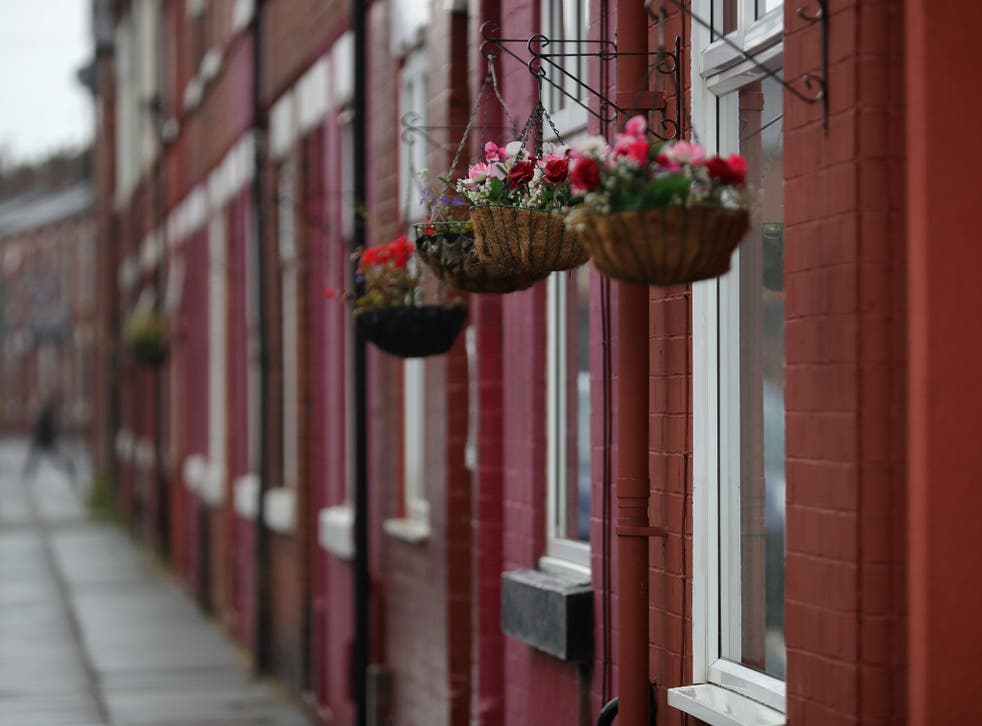 Thousands of poorer pensioners will be hit by a new "bedroom tax", despite the Government's promises to protect the elderly from the hugely controversial benefit cuts.
They are poised to lose at least £300 a year because their homes will be deemed to be "underoccupied", slashing their incomes or forcing them to move – away from family and friends, or to flats that are unsuitable for older people.
In some cases, the financial pain will be greater – one housing association has identified pensioners in part of the North who are set to lose a staggering £1,700 a year.
Over time, hundreds of thousands of pensioners will be affected by the little-noticed measure, which extends tough benefit restrictions in the private rented sector to council and housing association homes.
It has been condemned by Labour MP Frank Field, who told The Independent: "Having previously been protected from the viciousness of the bedroom tax, large numbers of poor pensioners now look set to have their living standards cut by the Government's new strategy.
"My fear is that the great success over the past two decades in countering pensioner poverty could begin to unravel if this stealthy strategy goes ahead in its current form."
And Caroline Abrahams, charity director of Age UK, said: "Imposing the cap on older tenants will not only cause them anxiety and distress, it is also pointless given the lack of affordable housing options available to them.
"It will create hardship without any significant financial gains for the Government."
The original bedroom tax was one of the coalition government's most controversial policies, cutting housing benefit for social housing tenants – but not pensioners – with spare rooms.
Ministers argued that forcing "underoccupying" households to move would free up larger homes for families living in cramped conditions, as well as save £465m a year.
However, it became clear that the vast majority had no smaller homes to move to and suffered steep benefit cuts. One woman confronted David Cameron, telling him: "People have died from the bedroom tax."
Now housing associations and campaigners for older people fear the same harsh impact from the new measure, which comes into force in April 2018, for new tenancies starting after April this year.
It flows from then-Chancellor George Osborne's announcement that housing benefit in social housing will be limited to the level of the Local Housing Allowance (LHA), the cap used in the private rented sector.
Crucially, the LHA is calculated – like the removal of the so-called "spare-room subsidy" – on the basis of household size, rather than the size of the property.
That means a single pensioner, or a couple, living in a two-bedroom home will have their housing benefit capped at the one-bedroom LHA rate.
Housing associations say that, in London and the South-east, the impact may not be severe, because the one-bedroom LHA rate is likely to be higher than the existing social housing rent charge.
But across the rest of the country – where private rents are cheaper – the LHA cap is set much lower, in line with private rents, threatening tenants with big benefit cuts.
Riverside Housing Association, which manages properties in most Northern cities, estimates that a quarter of its pensioner tenants will be hit, losing an average of £300 a year.
However, that figure masks many tenants who will lose much more – including some in Carlisle faced with a loss of around £34 per week, or more than £1,700 per year.
Hugh Owen, Riverside's director of strategy, said the only option for many older people would be to move, yet smaller properties were in scarce supply.
Furthermore, those smaller homes – often upper-floor flats without lifts – were completely unsuitable for pensioners, who also wanted family members to stay, had carers or needed separate bedrooms.
David Cameron defends bedroom tax despite court ruling it unlawful
Mr Owen said: "The coalition government was at pains to protect older tenants from the impact of the removal of the 'spare room subsidy', yet the introduction of LHA caps will have a similar effect.
"Over time, this could affect up to a quarter of our elderly tenants, including couples living in modestly sized homes such as two bedroom bungalows.
"Most will have to take this on the chin, with very limit opportunities to downsize or earn additional income. That's why this feels like a 'backdoor bedroom tax'."
Housing associations will lobby ministers at the Conservative Party conference, starting tomorrow, in the hope of forcing a U-turn before the measure comes in.
In answer to a parliamentary question tabled by Mr Field, Caroline Nokes, the benefits minister, did not dispute that pensioners would be affected.
She said: "This measure will be introduced in April 2018, where new tenancies have been taken out or existing tenancies renewed from 1 April 2016. Full impact and equality impact assessments will be undertaken in due course."
A Department for Work and Pensions spokesman said: "We have had to take difficult decisions to stabilise our economy and bring down the spiralling Housing Benefit bill.
"The reality is, private renters have been paid at the LHA rate since 2008, so this change restores fairness to the system for those who use it as well as those who pay for it.
"Nobody will be affected for another two years, and by 2020 we will have provided over £1bn to local authorities to support people transitioning to our reforms."
Register for free to continue reading
Registration is a free and easy way to support our truly independent journalism
By registering, you will also enjoy limited access to Premium articles, exclusive newsletters, commenting, and virtual events with our leading journalists
Already have an account? sign in
Register for free to continue reading
Registration is a free and easy way to support our truly independent journalism
By registering, you will also enjoy limited access to Premium articles, exclusive newsletters, commenting, and virtual events with our leading journalists
Already have an account? sign in
Join our new commenting forum
Join thought-provoking conversations, follow other Independent readers and see their replies