Belgian Prime Minister 'cannot sign' landmark European Union trade deal with Canada
There is now major doubt over the pact's future and over whether a special summit will go ahead on Thursday with Canadian President Justin Trudeau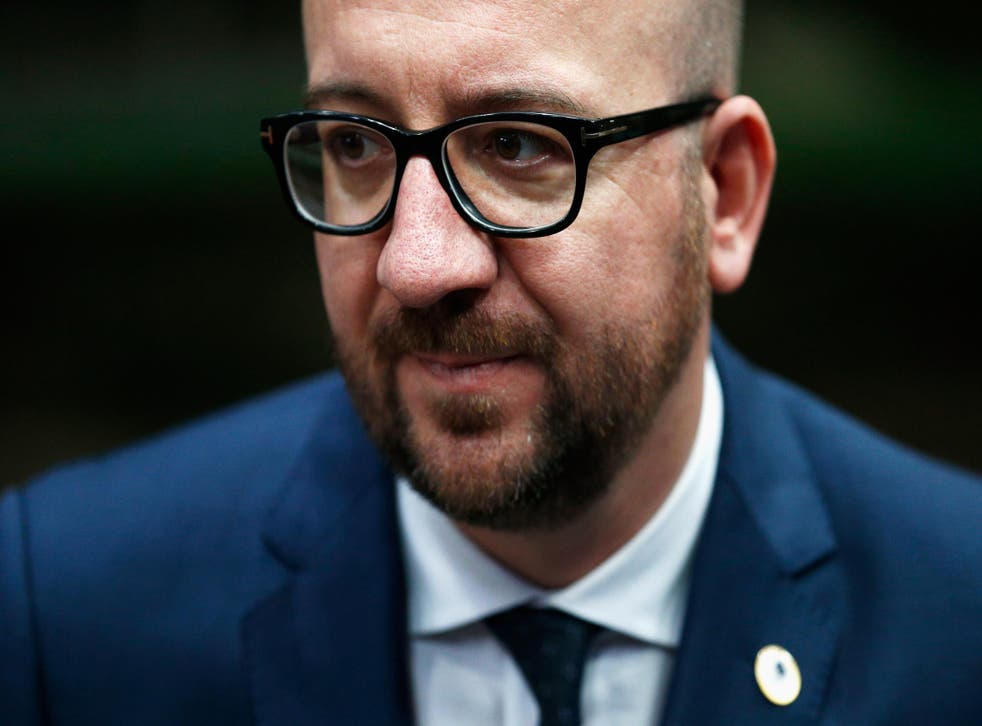 Belgian Prime Minister Charles Michel has said he cannot sign a landmark EU trade agreement with Canada after it was rejected by one of the country's regions.
After the French-speaking Wallonia region refused to approve the historic deal with Canada, the EU gave Mr Michel until today to turn the situation around.
But talks with Wallonia's leaders have now broken down, leading Mr Michel to admit: "We are not in a position to sign Ceta."
There is now major doubt over the pact's future and over whether a special summit will go ahead on Thursday with Canadian President Justin Trudeau.
Socialist-run Wallonia wants stronger safeguards on labour, environmental and consumer standards before giving backing to the pact. Belgium's federal government cannot agree to the deal without the consent of five regional authorities.
Supporters say Canada and the EU would eliminate 98 per cent of tariffs under the proposals, negotiated over five years between 2009 and 2014.
Europe's failure to sign Ceta was highlighted during the UK's EU referendum campaign as one reason Britain would be better off outside the union.
But it has also been underlined as a sign that the UK will have difficulty organising its own free trade deal with the EU if it leaves the single market after Brexit talks.
Register for free to continue reading
Registration is a free and easy way to support our truly independent journalism
By registering, you will also enjoy limited access to Premium articles, exclusive newsletters, commenting, and virtual events with our leading journalists
Already have an account? sign in
Join our new commenting forum
Join thought-provoking conversations, follow other Independent readers and see their replies