Benefit cuts sends number of food bank users soaring
New figures emerge a week after Lord Freud, the Welfare Reform Minister, questioned whether there was a link between the two events
Nigel Morris
Wednesday 10 July 2013 23:31 Comments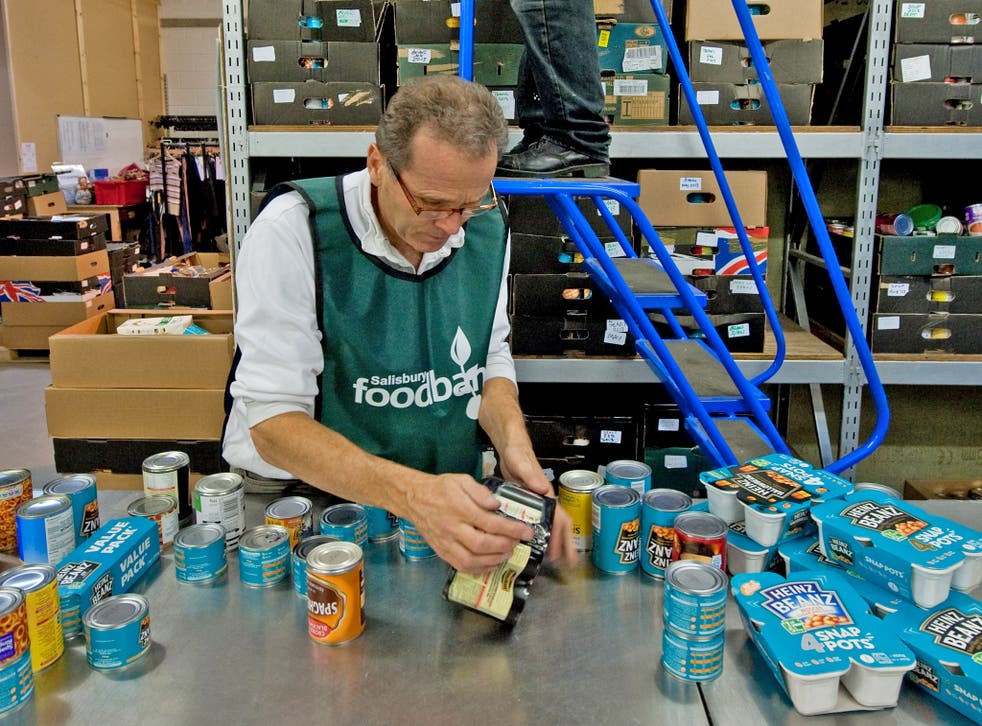 Soaring numbers of people have sought emergency help from food banks since a series of benefit cuts came into effect three months ago, it was revealed last night.
The new figures emerged a week after Lord Freud, the Welfare Reform Minister, questioned whether there was a link between food bank use and reductions to benefits.
The Trussell Trust, which operates 325 banks, said it had supplied three days' emergency food to 152,200 people between 1 April and 30 June, more than three times as many as during the same period in 2012.
Fifty-two per cent of recipients were referred by frontline professionals, such as health visitors and schools liaison officers, because of problems with their benefit payments. They include 19 per cent who were sent to food banks because of changes to benefit entitlements.
Cuts to welfare payments which came into force in April included below-inflation rises in benefits, new Jobseekers' Allowance sanctions and the reassessment of invalidity benefits. The so-called "bedroom tax", under which people considered to have a spare room lose up to 25 per cent of their housing benefit, also began in April.
The trust's executive chairman, Chris Mould, said: "The reality is that there is a clear link between benefit delays or changes and people turning to food banks and that the situation has got worse in the last three months. Since April's welfare reforms we've seen more people referred to food banks because of benefit delays or changes."
He said: "We've had people in crisis calling us saying that their local authority told them to ring the food bank for help with their gas and electric.
"We're also seeing more people turning to us who have been sanctioned for seemingly illogical reasons and we're helping people who cannot afford the bedroom tax but are unable to move house."
The Department for Work and Pensions said the rise was down to more food banks opening up.
Last week Lord Freud told peers that the increase in people receiving food hand-outs was not necessarily linked to benefits sanctions or delays.
He suggested more people were using the banks because more existed and provoked opposition jeers when he denied they were even part of the welfare system.
Register for free to continue reading
Registration is a free and easy way to support our truly independent journalism
By registering, you will also enjoy limited access to Premium articles, exclusive newsletters, commenting, and virtual events with our leading journalists
Already have an account? sign in
Join our new commenting forum
Join thought-provoking conversations, follow other Independent readers and see their replies