Benefit fraud 'witch-hunt': 280,000 public tip-offs led to no action taken due to lack of evidence
Exclusive: New figures obtained by The Independent have led to critics suggesting members of the public should not have a role in identifying and investigating fraud within the welfare state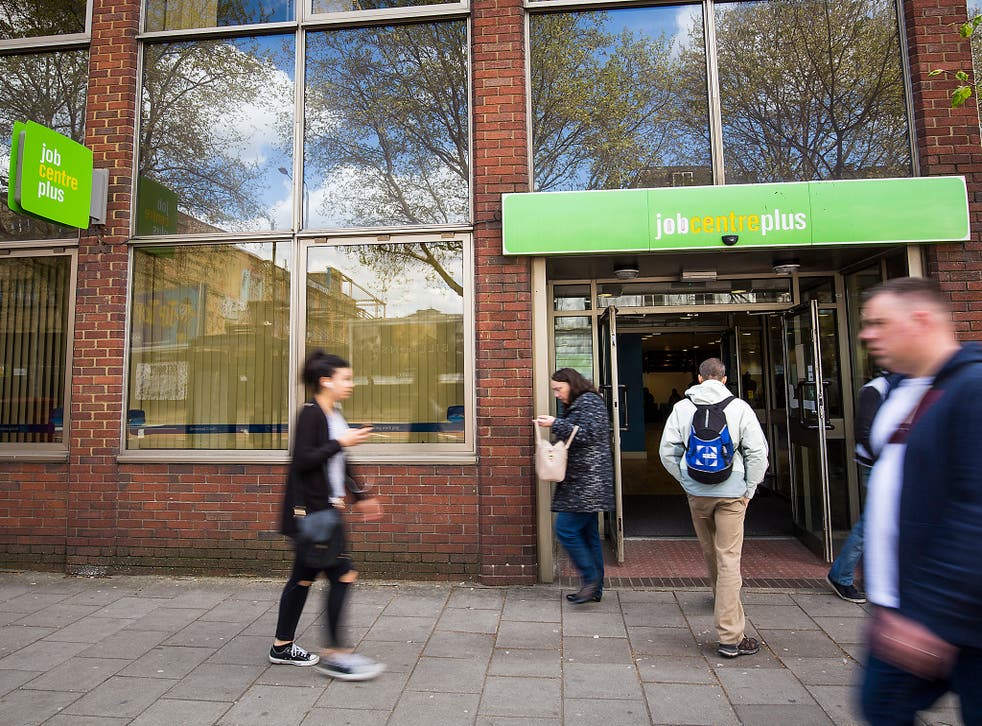 More than 280,000 public tip-offs on benefit fraud in the past two years have resulted in no action being taken against a claimant due to lack of evidence, The Independent can disclose.
The revelation has led to claims the Government is guilty of creating a "witch-hunt", with critics calling on ministers to re-evaluate the contentious system, suggesting members of the public should not have a role in identifying and investigating fraud within the welfare state.
Through the Department for Work and Pensions (DWP) Fraud and Error Service, members of the public can log their suspicions about those they believe are committing benefit fraud.
Details can be reported either through a fraud hotline or online, and include eye colour, piercings, scars, age, national insurance number, email address, nickname and date of birth.
But information obtained by The Independent through freedom of information laws reveals that over the financial years 2015-16 and 2016-17, 332,850 cases were closed following reports by members of the public. Of these, 287,950 were found to have no or little evidence to substantiate the claim – or 87 per cent.
When no further is action is taken by the department against a claimant because there is no or insufficient evidence of fraud discovered, the case is recorded as a "no result outcome".
In March 2017, for example, out of 18,200 allegations from members of the public closed by the department, 16,050 led to a "no result outcome". This means that around 88 per cent of the total allegations made in one single month had little or no evidence of benefit fraud having taken place and the cases were dropped.
Overall in the year 2016-17, nearly 174,000 allegations were closed and 149,450 – or 86 per cent – were incorrect allegations.
The data appears to show that members of the public are overestimating the issue of benefit fraud in Britain and that the Government's policy of using tip-offs is much less effective than many are led to believe.
Responding to the figures, Debbie Abrahams, the Shadow Work and Pensions Secretary, said: "Any fraud or abuse of our social security system should be dealt with quickly and proportionately.
UK news in pictures

Show all 50
"However, the Conservative Government have long directly and indirectly implied that all recipients are 'shirkers and skivers'. The punitive way the Tories have delivered social security policies, such as sanctions and fitness for work assessments, reflects this approach.
"What these figures show is how flimsy the ground is for this divisive rhetoric. The Government should instead focus on getting their own house in order and tackle the failing PIP [Personal Independence Payment] and ESA [Employment and Support Allowance] assessments as well as pausing and fixing their botched Universal Credit roll-out."
Neil Gray, the SNP MP and the party's social justice spokesperson, said that while those who abuse the system should be dealt with, the "responsibility of identifying and investigating benefit fraud should be with the DWP, not your neighbours".
"These new figures show the Tories are guilty of creating a witch-hunt which demonises low-paid workers relying on tax credits and the sick and disabled who are unable to work," he added. "It's another example of the Tories dividing communities as neighbours become suspicious of each other."
And Sir Vince Cable, the Liberal Democrat leader, said the scale of benefit fraud "is not remotely comparable to the industrial-scale problem of tax avoidance by big corporations and the extremely wealthy".
He added: "Yet the Conservatives seem to think they can get more money back by using far fewer resources getting people to act as sneaks, turning people against each other."
A spokesperson for the DWP said: "Only a small minority of benefit claimants commit fraud, but those who do are diverting support from people who need it the most. Calls to the fraud hotline are vital in tackling this crime – and information from the public helped us detect more than £45m in benefit fraud in 2016 alone."
Previous data, covering the years 2010 to 2015, found that the DWP closed 1,041,219 alleged cases of benefit fraud from members of the public. Of these, 887,468 were recorded as a "no result" outcome – or 85 per cent.
According to Government data in 2017, fraud in the benefit system accounted for 1.2 per cent of the entire DWP budget, amounting to just over £2bn. But as well as individuals, it is estimated that criminal gangs have also been abusing the system to the tune of tens of millions of pounds.
Until recently, the DWP often used advertising to persuade members of the public to come forward and use the Government's hotline if they suspected neighbours and other members of the public to be committing benefit fraud, telling them they had a "role" to play in stopping such activity.
Caroline Lucas, the co-leader of the Green Party, added: "The vast majority of people claiming benefits simply need support but all too often what they get is suspicion and scapegoating as scroungers.
"It's time we saw our welfare system as a valuable part of a strong future facing economy and no longer encouraging friends, neighbours and colleagues to treat one another with suspicion could be a positive step in the right direction."
Register for free to continue reading
Registration is a free and easy way to support our truly independent journalism
By registering, you will also enjoy limited access to Premium articles, exclusive newsletters, commenting, and virtual events with our leading journalists
Already have an account? sign in
Register for free to continue reading
Registration is a free and easy way to support our truly independent journalism
By registering, you will also enjoy limited access to Premium articles, exclusive newsletters, commenting, and virtual events with our leading journalists
Already have an account? sign in
Join our new commenting forum
Join thought-provoking conversations, follow other Independent readers and see their replies