Long benefit payment delays affect 92,000 claimants in one year, forcing many to use food banks
People are turning to emergency food parcels because the Government is still failing to process new claims quickly enough, Labour MP Frank Field says
Rob Merrick
Deputy Political Editor
Monday 14 November 2016 14:24 Comments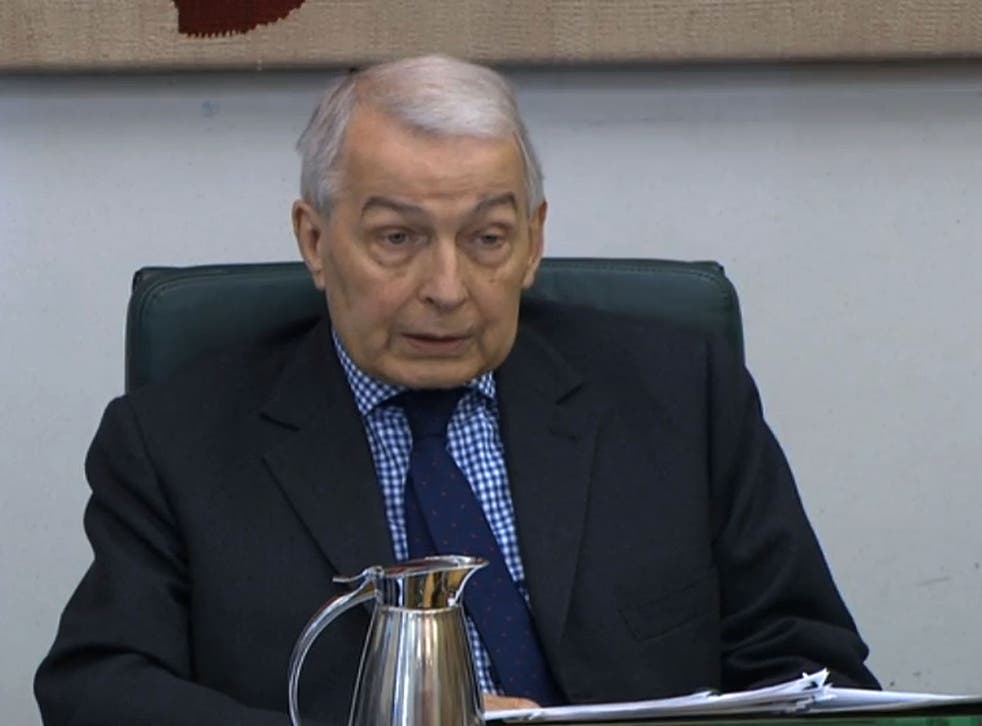 More than 90,000 people waited longer than 16 days to receive their first benefit payment in a single year, sending many to food banks in desperation.
The Department for Work and Pensions (DWP) is still failing to process new claims quickly enough to avoid plunging people into poverty, a senior Labour MP has warned.
Ministers have reacted to criticism of the explosion in food-bank use by insisting it is cracking down on benefit delays which are now at their "lowest ever level".
But official figures obtained by Mr Field show that, in the past year:
*92,000 people waited longer than 16 days to receive an initial payment for Jobseeker's Allowance (JSA) or Employment and Support Allowance (ESA).
*240,000 people waited longer than 10 days for a JSA or ESA claim to be processed.
*1.1 million people waited longer than five days for those claims to be completed.
*Out of 202,083 people applying for emergency payments, 56,143 were left without money.
*The DWP has failed to say how many people face long waits after applying for Universal Credit.
Mr Field, who heads the All-Party Parliamentary Group on Hunger, described such delays as the "main supply routes to Britain's food banks".
Last week, the UK's leading food bank charity, The Trussell Trust, revealed that the number of people receiving emergency parcels is still on the rise.
It distributed 519,342 packages over a six-month period – a 2.5 per cent increase on the same period the year before – of which 188,584 went to children.
Mr Field said the DWP had made improvements. It was now close to meeting its target to process 90 per cent of JSA claims within 10 days and exceeded a similar target to do so with 85 per cent of ESA claims.
However, he urged ministers to be far more ambitious, to ensure that no-one had to wait longer than five days to "establish an income during times of need".
Mr Field said: "This new set of data reveals, for the first time, the scale of the challenge confronting the Government if it is to help reduce the numbers of people relying on food banks.
"The Government has made much progress against its current 10-day target. It now needs to set itself a new, bold target of having all claims paid within a five-day period.
"Britain's food banks, as well as the nation's hungry, could breathe a collective sigh of relief if this were to be made a reality."
The figures showed that, between October 2015 and September 2016, only 37.5 per cent of JSA claims and 58.2 per cent of ESA claims were processed within five days.
The Trussell Trust has identified benefit delays and cuts as the biggest single reason for visiting one of its 400 food banks – something ministers have refused to accept.
Its director, Adrian Curtis, said 44 per cent of referrals were because benefits were not received, well ahead of the second biggest factor of low income (25 per cent).
But a DWP spokesperson said: "The reality is that the vast majority of benefits are paid on time and we have made huge improvements to the service we provide.
"As many as nine out of ten JSA and ESA claims are processed within 10 days, meaning benefits are now paid faster than ever before.
"Reasons for food banks use are complex, so it's misleading to link them to any one issue. We continue to spend around £90bn on working-age benefits and hardship payments, benefit advances, and budgeting loans are all available to those who need them."
Register for free to continue reading
Registration is a free and easy way to support our truly independent journalism
By registering, you will also enjoy limited access to Premium articles, exclusive newsletters, commenting, and virtual events with our leading journalists
Already have an account? sign in
Join our new commenting forum
Join thought-provoking conversations, follow other Independent readers and see their replies