Benefit sanctions against people with mental health problems up by 600 per cent
Charities have warned that sanctions are making mental health problems worse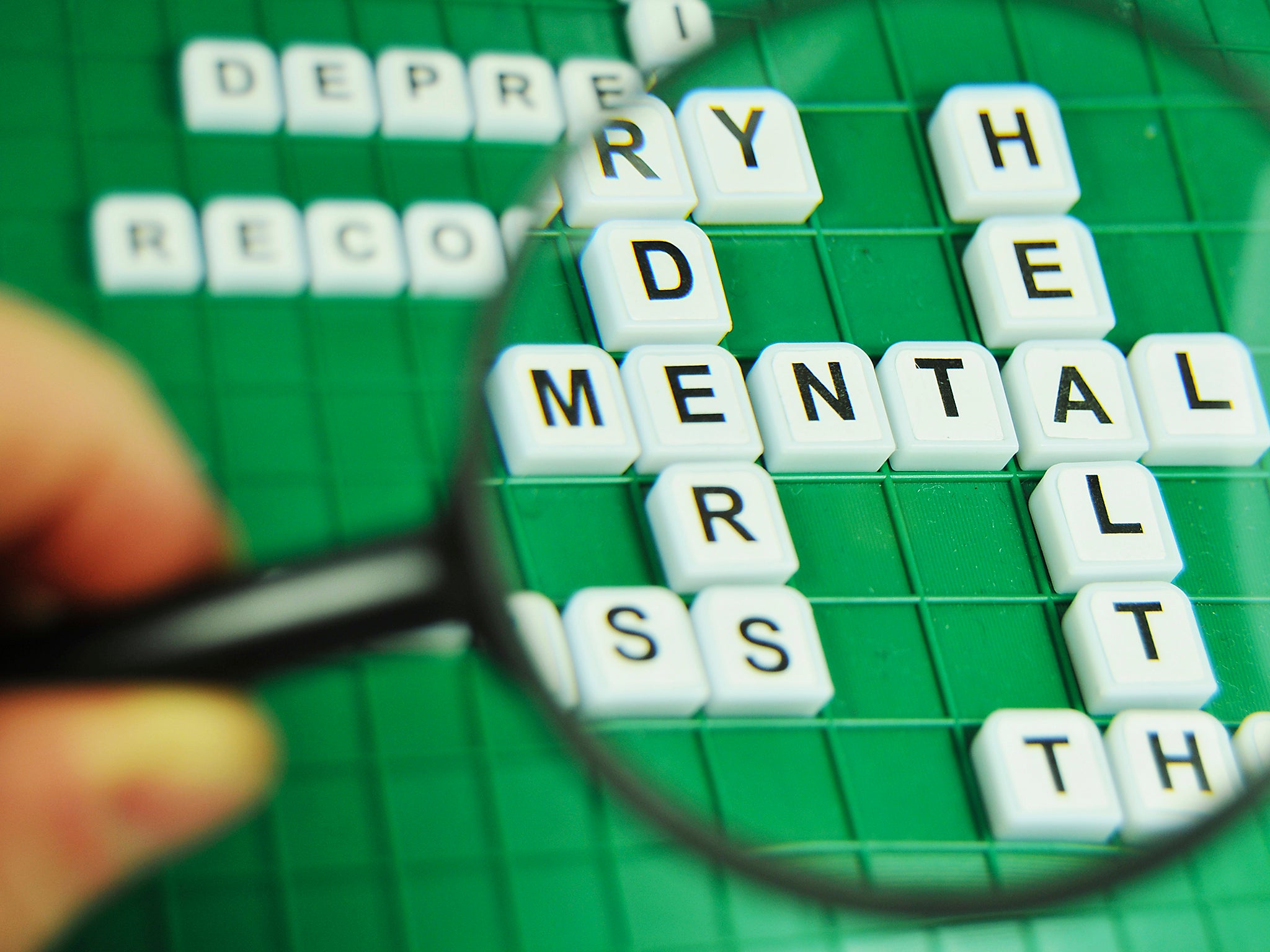 The number of benefit sanctions imposed on people with mental health problems has increased by over 600 per cent over the last four years, Department for Work and Pensions statistics show.
A joint analysis of the figures by the Independent and the mental health charity Mind found that 19,259 people with such conditions had their benefits stopped under sanction in 2014-15 compared to just 2,507 in 2011-12 – a 668 per cent rise.
The finding comes weeks after ministers rejected a call to investigate whether such sanctions – which involve stopping a person's disability benefit income for weeks at a time to enforce compliance – are damaging to mental health.
The ramping up of the policy goes against the advice of mental health charities, who have previously warned that its aggressive approach worsens mental health problems and makes it harder for people to return to work.
Tom Pollard, policy and campaigns manager at Mind, said the dramatic rise was "alarming" and that the Government was refusing to listen to criticism of the sanctions' impact.
"Stopping somebody's benefits, or threatening to stop them, is completely the wrong approach to help people with mental health problems find work – it's actually counterproductive. Pressurising someone to engage in often inappropriate activities under the threat of losing their benefit causes a huge deal of additional anxiety, often making people more unwell and less able to work," he told the Independent.
"In continually refusing to listen to calls for a review of the use of sanctions, the Government is not only undermining its ambition to help a million more disabled people into work, but is also failing its duty of care for the health and wellbeing of hundreds of thousands of people with mental health problems."
Mr Pollard suggested that the Government take a more positive and personally-tailored approach to employment support for people with mental health issues.
"At the moment, fewer than one in ten people with mental health problems are successfully being supported into work through the Work Programme, the Government's flagship welfare-to-work scheme, but tailored programmes have much higher success rates," he said.
"Instead of constantly treating people with suspicion, we need a system that makes an effort to understand their skills, ambitions, and the real barriers they face in getting and staying in a job."
Research by the charity reported in the Independent earlier this year found that 83 per cent of people on the Government's Work Programme because of their mental health problems believed the scheme had made those problems worse.
76 per cent of the same group also said the scheme, which is enforced by sanctions, had made them actually less able to work than before they were allocated to it.
Earlier this month disabilities minister Priti Patel rejected a call from SNP MP Callum McCraig to launch an official departmental investigation into whether the sanctions were injurious to mental health.
She said any analysis would be flawed, telling MPs: "There are many factors affecting an individual's mental health. To assess the effect of sanctions in isolation of all other factors would be misleading."
She also claimed that there was "no evidence" to suggest that claimants with mental health problems were being sanctioned more than anyone else.
The figures, which were released under freedom of information rules, relate to people claiming the Employment and Support Allowance (ESA) benefit because of their mental health problems.
The Government's policy of moving people from Incapacity Benefit to ESA has increased the proportion of people on disability benefits who are sanctionable during the same period, partly explaining the rise.
ESA's sanction-enforced "work related activity group" has grown by 128 per cent in size over the same period – but this only accounts for small part of the 600 per cent increase in sanctions.
The increase in sanctions against people with mental health conditions on ESA has also occurred during a period where overall benefit sanctions have actually fallen.
A spokesperson for the Department for Work and Pensions said: "Benefit support for people with mental health conditions is tailored to their individual circumstances and we have made significant improvements to the assessment process, with the percentage of people with mental health conditions who get the highest level of support more than tripling since 2010.
"Reductions in benefits are only ever used as a last resort for a very small minority. In fact, the latest figures show the number of ESA sanctions has fallen by over 20 per cent compared to last year."
This story was originally understated the actual percentage increase and has been updated
Join our commenting forum
Join thought-provoking conversations, follow other Independent readers and see their replies