Ministers accused of 'sending vulnerable people to food banks' by failing to act on promise to curb benefit sanctions
A trial of a 'yellow card' early warning system helped hundreds avoid a loss of benefits – but the Government has not agreed to extending it across the country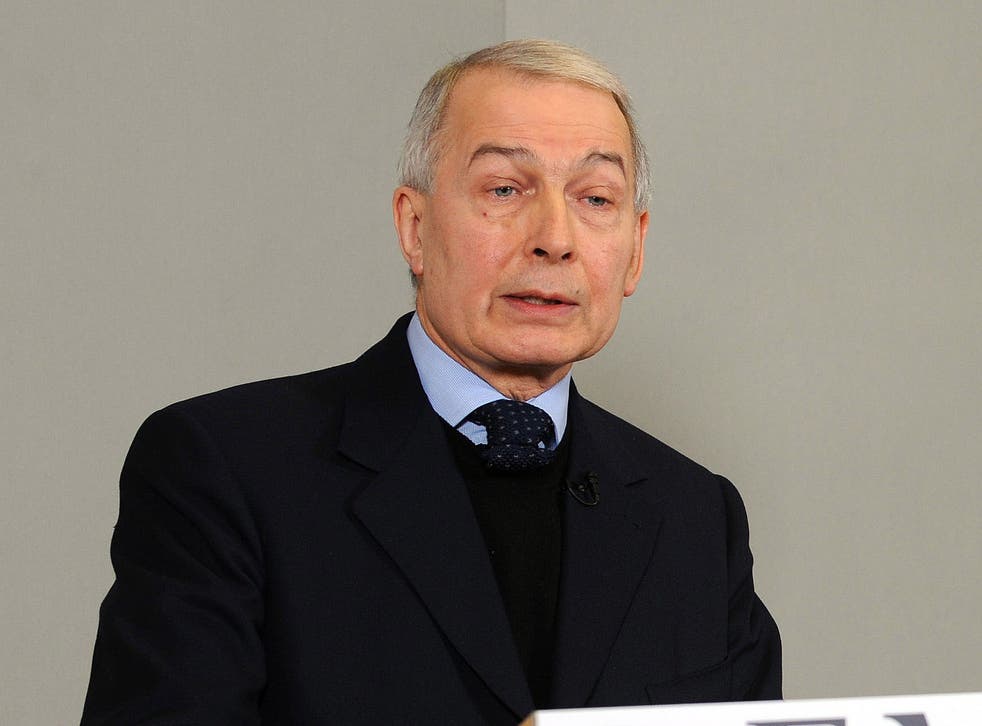 Ministers have been accused of sending desperate jobless and disabled people to food banks by stalling on a promised reform to cut the huge number of benefit sanctions.
A "yellow card" system, which gives claimants 14 days to challenge a decision to dock their benefits rather than imposing the punishment immediately, was pledged way back in October 2015.
A trial in parts of Scotland led to almost 500 people successfully explaining why they did not deserve the punishment after being accused of failing to meet commitments to actively look for work.
Yet the Department for Work and Pensions has refused to commit to introducing the early warning system across the country, insisting more research is needed.
Now Frank Field, the chairman of the Commons Work and Pensions Select Committee, has criticised the department for dragging its heels on a badly-needed change.
Mr Field said: "The department has yet to act on one crucial finding which has already emerged from its interim evaluation work.
"If the yellow card were to be applied in every job centre in Britain, thousands of vulnerable people could avoid wrongly having their income snatched away from them.
"This alone could trigger a sizeable reduction in the numbers of people seeking help from food banks."
The harsh system of benefit sanctions has been fiercely criticised for plunging claimants into hardship and depression, often on flimsy evidence of wrongdoing – and with little proof that they work.
The National Audit Office, in a damning report last autumn, castigated the DWP for failing to monitor people whose benefits had been docked and suggested the system cost more money than it saved.
Mr Field highlighted two recent constituency cases to illustrate the desperate need for the yellow card system, which saw:
* A claimant sanctioned after suffering a seizure at a training session. The person was taken to hospital in an ambulance and kept in for three days – causing them to miss a job centre appointment.
* A claimant forced to rely on a food bank after being sanctioned because they missed a job centre appointment the person insisted they were not told about. The DWP failed to produce the letter allegedly sent.
The Labour MP welcomed the evaluation but suggested that, at the very least, the trial should be extended to "one or two other areas" while it was completed.
An interim evaluation of the trial in three Scottish districts was quietly released by the DWP just a few days before Christmas, with no publicity.
Over six months, around 6,500 claimants were given a yellow card, of whom 13 per cent provided evidence to challenge their potential sanction.
Of that 13 per cent, 455 then avoided being sanctioned – which means around half of the claimants who provided evidence made a successful challenge.
More than a million people must meet certain conditions, such as showing they are looking for work, to receive jobseeker's allowance, employment and support allowance, universal credit and income support.
Typically, benefits are docked for four weeks – which can means a loss of £300 for a claimant over the age of 25 – but a sanction can last for three months, or even a year.
The Independent revealed a sharp spike in the number of sanctions applied to disabled people receiving employment and support allowance (ESA) late last year.
In September 2015, the DWP cut ESA benefits as a punishment 988 times, but this soared to 1,545 times in the same month of 2016 – a 56 per cent increase.
In a Parliamentary answer, Damian Hinds, the benefits minister, said claimants from the trial in Scotland were being interviewed "to gain an understanding of how the new process affected claimant behaviour".
He added: "The final report will be published around spring 2017. Findings from the trial will inform any decisions on future roll-out."
Join our new commenting forum
Join thought-provoking conversations, follow other Independent readers and see their replies