Benefit sanctions lead claimants to suicide, crime and destitution, warns damning report
Exclusive: Analysis for Salford City Council highlights devastating effects on the local community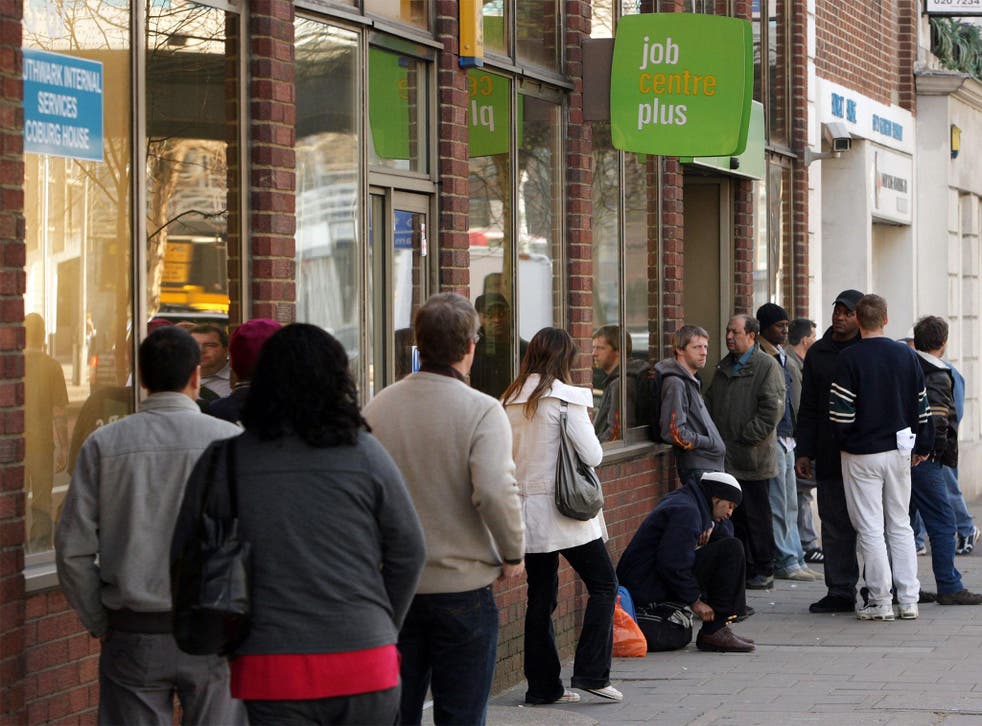 Benefit sanctions are "devastating" for claimants and can lead to destitution, crime, suicide, and throw up barriers to employment, a wide-ranging report probing the effects of removing payments from Salford's residents has claimed.
The internal research, commissioned by Salford City Council, suggests that a sudden loss of income by removing benefits could damage mental health, create tensions within family relationships and cause individuals to commit a crime such as shoplifting.
It adds that evidence provided by Salford Central food bank, run by the Trussell Trust, shows that 64 per cent of referrals for emergency food between 2013-14 were made by claimants who were experiencing a benefit delay or change, which includes receiving a sanction. The Department for Work and Pensions (DWP) has always strongly denied a link between sanctions and food banks.
Contrary to the DWP's insistence that the threat of sanctioning encourages social security claimants to move from benefits into work, the system at present causes "damage to the wellbeing of vulnerable claimants and can lead to hunger, debt and destitution", the report's authors claim.
"People on benefits are already struggling to afford food, heating and essential costs. They can't save so they have no financial safety net. They live in dread of being sanctioned which isn't the right frame of mind for job hunting, volunteering or going back into education," said City Mayor, Paul Dennett.
The most ridiculous reasons people had their benefits sanctioned

Show all 16
The new report also places a particular emphasis on the plight of Salford's young people, claiming that the 18 to 25 age group are most the affected by sanctions. The council commissioned Connexions – the Government agency tasked with providing advice and guidance to young people – who highlighted "significant" numbers of young people were moving away from state support.
"This impacts on them financially but also denies access to programmes of education, training and employment therefore exacerbating the issue. Their families are also negatively impacted as they may be feeding and clothing the young person from a limited household income," the report claims.
The report, DWP Benefit Conditionality and Sanctions in Salford – One Year On, continues: "Despite the drop in numbers in Salford receiving a benefit sanction for those who are sanctioned the impact is devastating".
"A 'financial shock' such as a sanction causes both immediate and longer term impact as most people do not have the means to save, so have no safety net. This presents an emergency need for money to buy food, pay for heating and essential travel costs."
The report says that the rate of people being sanctioned in the area has not reduced over the previous 12 month period. But, critically, it adds: "Register sizes are decreasing and we believe this is in part due to a growing number of 'disappeared'. These are claimants who drop their benefit claim or who move off benefit but do not take up employment. The Government has refused to publish destination data."
The DWP, however, claim that this assertion is "simply untrue", adding that at Salford JCP the average sanction rate for Jobseeker claimaints has fallen by 41 per cent in the year to December 2015 compared to the previous year.
The Salford report concludes: "From the wide range of responses we have received from Salford agencies working with claimants, despite the fall in sanctions, the impact of sanctions both on claimants and services within the City cannot be overstated and the harsh regime will be expected to include additional groups as Universal Credit rolls out nationally this year."
The report follows on from an interim study, published in October 2014, which suggested that sanctioning could lead to extreme hardship, reliance on loan sharks, shoplifting and depression. The fresh findings appear to reinforce this bleak picture of life on a benefit sanction in the City of Salford.
A spokesperson for the Department for Work and Pensions said: "It's only right that there are conditions attached to receiving benefits – this is nothing new. Sanctions are a long-standing part of the welfare system and are only applied where people fail to engage with the support on offer.
"The number of people sanctioned has fallen substantially in the past year."
Rebecca Long Bailey, the Labour MP for Salford and Eccles, said to The Independent that the research "shows charities are increasingly having to step in to support claimants who are thrown into crisis due to delays and sanctions".
Ms Bailey added: "As an MP, I have seen some truly horrific cases, where the effects have been severe damage to my constituents' mental and physical health, as well as the tragic case of David Clapson, who was found dead in his flat from diabetic ketoacidosis, two weeks after his benefits were suspended. His sister discovered her brother's body and found his electricity had been cut off, meaning the fridge where he stored his insulin was no longer working. They must know that sanctioning people with diabetes is very dangerous but the system treats people as statistics and numbers.
"This report shows where we are in Salford today, one year on from the original report. Sadly, it illustrates the devastating impact sanctions have on the lives of people who are already struggling to make ends meet."
Join our new commenting forum
Join thought-provoking conversations, follow other Independent readers and see their replies