Benefits freeze set to continue despite rising inflation, says Welfare and Pensions Secretary
David Gauke also refuses to commit to keeping the triple lock beyond 2020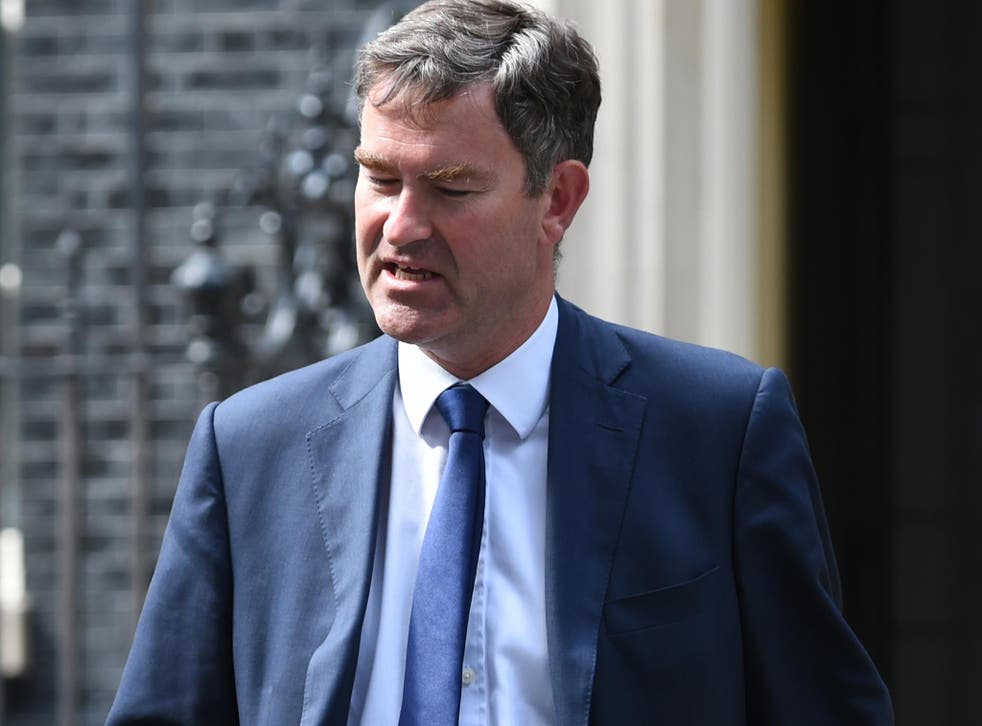 The Government will continue with the benefits freeze, the new Welfare and Pensions Secretary has said, in an admission likely to prompt anger amid rising inflation and post-general election calls for an end to the austerity era.
David Gauke, who was assigned to the post following the General Election, acknowledged that food banks were now "much more widely used", but claimed that one of the reasons for this was heightened public awareness.
Inflation has climbed to 2.9 per cent and is predicted to rise further before the end of the year.
Speaking to reporters at a Westminster lunch, Mr Gauke said: "I would expect the benefit freeze to continue. It is sometimes scoffed at, but the fact is there is much greater awareness of food banks than was the case previously. It's become much more widely used.
"If we want to reduce poverty, if we want to reduce the need for people to use food banks, it's that we have got to have a strong economy that creates jobs."
The freeze is widely recognised as a key driver behind forecasts of rising poverty to come, as the poorest 20 per cent of society sees their incomes fall.
The Joseph Rowntree Foundation charity recently said the freeze, unless reversed, would add to poverty.
Mr Gauke's comments came a day after the High Court ruled the Government's benefits cap is illegal and discriminates against single parents with young children.
Conservative ministers are subsequently likely to be forced to change or scrap one of their flagship welfare policies, which limits the total amount of benefits a household can receive to £23,000 a year in London and £20,000 elsewhere.
When asked about the "triple lock" on pensions — which sees pensions rise every year by whichever is the highest out of rises in average earnings, inflation, or 2.5 per cent — Mr Gauke said it was unlikely to continue in years to come.
"If you look at what the triple lock does, it has a ratchet effect because pensions go up by the higher of inflation or earnings, and in some years it will be one, in some years it will be the other," he said.
"But over a period of time, it will mean that a greater and greater share of GDP goes to paying the state pension, even without any increases in pensioner numbers because that's just the way it works. Do I think that in 10, 20, 30 years' time, we will still have a triple lock? I cannot see in all honesty how we can."
Mr Gauke said the triple lock — which the Conservative manifesto pledged to cut, prompting outrage — would remain until 2020, but would then be "reflected" on.
Asked about errors made by the Department of Work and Pensions (DWP), Mr Gauke defended it, saying: "DWP deals with vast numbers of people and DWP staff have to make vast numbers of decisions.
UK news in pictures

Show all 50
"Will they get every decision right? Of course they won't. But it is a really difficult task for them."
The cabinet minister added that the Tories had been affected in the election campaign by young voters' anger over shortages of affordable housing.
"I think it breeds an understandable degree of resentment where younger generations see that they don't have anything like the housing opportunities that their parents had, so we have got to address that," he said.
Join our new commenting forum
Join thought-provoking conversations, follow other Independent readers and see their replies