Benefits 'smart cards' plan revealed by Iain Duncan Smith to stop claimants spending welfare money on alcohol
Prepaid cards can only be used to buy food and essentials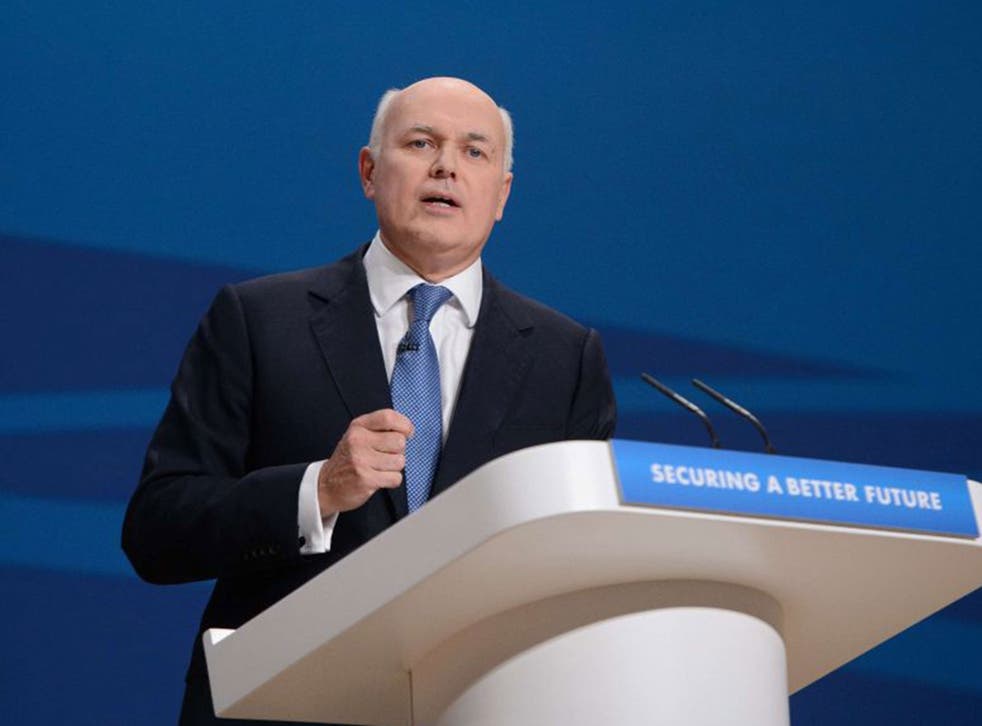 The Government has been accused of stigmatising benefits claimants after a new system restricting the way they spend welfare money was unveiled at the Conservative Party Conference.
Work and Pensions Secretary Iain Duncan Smith said the so-called 'smartcard' scheme would see benefit payments loaded onto prepaid cash cards.
Transactions would be automatically stopped if people tried to buy anything on them but essentials.
This would prevent people from purchasing alcohol, cigarettes or spending money on gambling, in a system Mr Duncan Smith claims will help lift families "on the margins" out of poverty because their benefits would not be spent on addictions.
However, the cards were criticised by the single parents' charity Gingerbread, who said they could encourage negative sterotypes. Commenting on the scheme, Gingerbread Chief Executive Fiona Weir said: "The pre-paid benefit cards announcement capitalises on and reinforces negative stereotypes of people who need support from benefits.
"Single parents, both in and out of work tell us they are struggling financially, but budgeting isn't the problem: low wages, benefit cuts and rising costs of the essentials are.
"Single parents are already having to cut back on the essentials of food, heating and warm clothes just to make ends meet. Like the vast majority of all parents, they put their children's needs first, even skipping meals so their children can eat.
"Too many are unable to build a savings safety net, as all their resources are used to cover the basics their family needs. This means they are often forced to borrow money – often from friends and family – when faced with unexpected bills.
"If the government is serious about helping struggling families, it must focus on helping more parent into stable jobs that pay a decent wage, and must not bring forward its newly proposed freeze on working age benefits."
The prepaid card will be tested in a small-scale voluntary trial and fully piloted if the Tories win the election.
Mr Duncan Smith told the conference in Birmingham: "I have long believed that where parents have fallen into a damaging spiral - drug or alcohol addiction, even problem debt, or more - we need to find ways to safeguard them - and more importantly, their families, their children, ensuring their basic needs are met."
Benefits paid, he said, should go to support the well-being of families, not "to feed their destructive habits".
A Lib-Dem source told the Evening Standard the party had blocked his proposals on two occasions.
The source said: "We are not persuaded of its merits, alongside the principled objection that you should not be stigmatising people and reducing their freedom to spend money as they wish just because they spend some time out of work."
Additional reporting by PA
Join our new commenting forum
Join thought-provoking conversations, follow other Independent readers and see their replies