Bernie Sanders's brother Larry selected by Green Party to contest David Cameron's former seat
'This is a rich, capable and decent country. We can do better'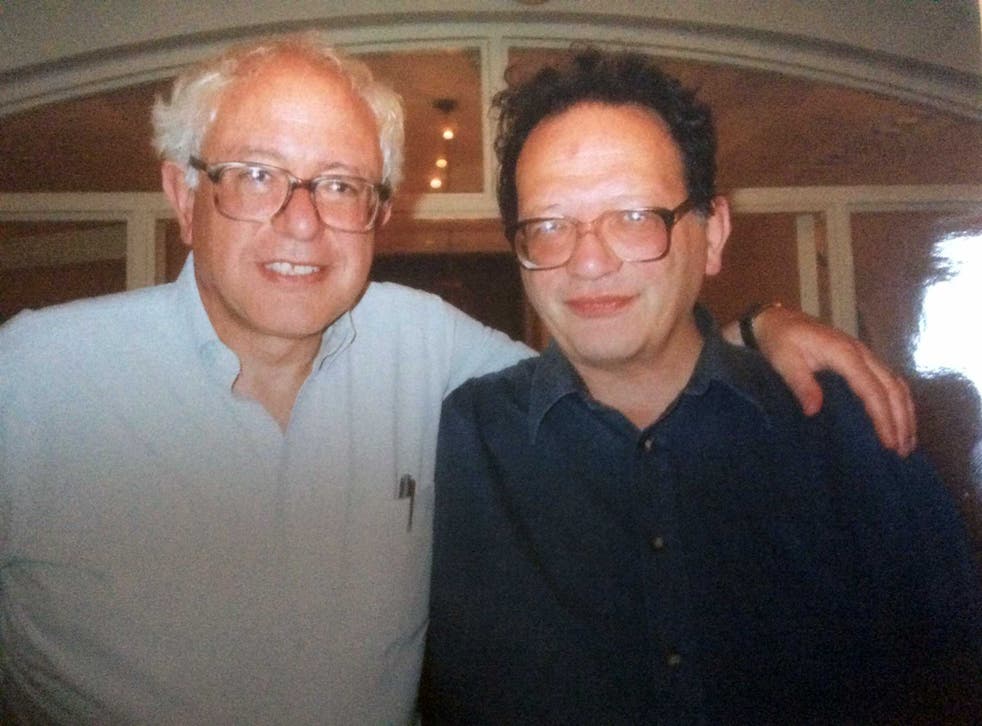 Larry Sanders, the brother of the US Senator Bernie Sanders, has been selected by the Green Party to contest a by-election in David Cameron's former constituency.
Mr Sanders, who will fight the Witney by-election for the Greens, announced his decision to run one week after the former Prime Minister announced he would resign as an MP following his fatal defeat at the European Union referendum.
The Sanders brothers were born in Brooklyn before Larry moved to Britain in the 1960s after studying at Harvard Law School. It is not the first time Mr Sanders, however, has run for a parliamentary seat – at the 2015 general election he secured 4.4 per cent of the vote in the nearby Oxford West and Abingdon seat.
Mr Sanders, the Greens' health spokesperson who has lived in Oxford since 1969, will use the by-election to fight against NHS privatisation and campaign for proportional representation after he was selected by the West Oxfordshire Greens. According to the Greens he has served a local councillor and spent eight years as leader of the Oxfordshire council Green group.
"The major political parties are in disarray," Mr Sanders said in a statement. "The policies of the last 30 years, shifting resources and power from the majority to the richest, culminated in the illegality and greed which crashed the economy in 2008. The Green Party has pledged to make Britain a fairer and less divided nation.
"We need to show that we don't want Britain to be the most unequal country in Europe. We don't want unmet health needs to increase when we already have too few doctors, nurses, and hospital beds.
"We don't want the Government to impose unworkable contracts on 50,000 precious doctors, when it is clear that the supposed reason for the contract, a seven day hospital service, can't be done at present funding.
"This is a rich, capable and decent country. We can do better."
Bernie Sanders campaigns with Hillary Clinton

Show all 15
However, unless Mr Sanders manages to inject a degree of left-wing activism into the conservative stronghold of Witney, it is unlikely he'll be in the House of Commons in four weeks' time. At the 2015 general election Mr Cameron, albeit the Prime Minister at the time, secured 60 per cent of the vote while the Greens trailed behind in fifth place with a five per cent share.
David Cameron's heir in the constituency was also announced on Thursday as 37-year-old Robert Courts – a "devoted champion" of the area, according to the party. Commenting on his selection, Robert Courts, added: "I am hugely honoured to have been selected as the Conservative candidate for Witney and West Oxfordshire.
"For the last 15 years we have had a brilliant MP and public servant in David Cameron and it is wonderful that he and his family plan to stay local.
Register for free to continue reading
Registration is a free and easy way to support our truly independent journalism
By registering, you will also enjoy limited access to Premium articles, exclusive newsletters, commenting, and virtual events with our leading journalists
Already have an account? sign in
Register for free to continue reading
Registration is a free and easy way to support our truly independent journalism
By registering, you will also enjoy limited access to Premium articles, exclusive newsletters, commenting, and virtual events with our leading journalists
Already have an account? sign in
Join our new commenting forum
Join thought-provoking conversations, follow other Independent readers and see their replies